Just what is a chakra?
You may have heard the term in a yoga class or seen a chakra massage on your local spa's menu of services, but where did the idea of chakras originate and what associations can be found between chakras and our feelings of health and well-being? What is the connection between chakras and spirituality? How can understanding chakras help to illuminate alternative ways of remedying stress and ailments, and how are chakras integrated into other fields of study?

In Chakras For Beginners, you will learn the answers to all of the questions above, as well as information on a variety of related topics including:

Color and Light Therapy
Crystal Therapy
Meditation
Auras
Hinduism
Tantric Sex
Serpent Power
Foods To Nurture Your Energy Centers
Homeopathy
Aromatherapy and Essential Oils
This course will address all of the questions above in 11 easy to follow lessons, and also provide additional resources for continued study. The lessons will be designed for anyone interested in health and vitality, meditation or religious study. All of these aspects will be incorporated into the class, and review questions will be provided to ensure comprehension of the most important points.
Completely Online
Self-Paced
Printable Lessons
Full HD Video
6 Months to Complete
24/7 Availability
Start Anytime
PC & Mac Compatible
Android & iOS Friendly
Accredited CEUs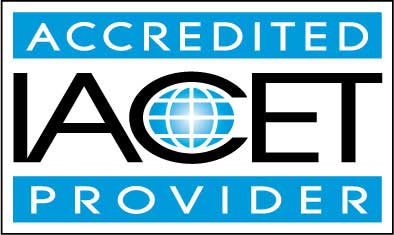 By successfully completing this course, students will be able to:
Summarize the seven primary chakras.
Summarize chakras and the Hindu tradition.
Describe Western Philosophers understanding of chakras.
Summarize chakras healing power.
Summarize the benefits of chakras in sexuality.
Describe how chakras can be used in Yoga.
Describe the processes involved in chakra meditation.
Summarize the minor chakras.
Demonstrate mastery of lesson content at levels of 70% or higher.
Assessment Guide
| Assessment | Points |
| --- | --- |
| Lesson 1 Assignment - The Evolution of Yoga | 25 points |
| Lesson 1 Exam | 80 points |
| Lesson 2 Assignment - Effects | 25 points |
| Lesson 2 Exam | 85 points |
| Lesson 3 Assignment - The Hindu Trinity | 25 points |
| Lesson 3 Exam | 80 points |
| Lesson 4 Assignment - Understanding the New Age Movement | 25 points |
| Lesson 4 Exam | 75 points |
| Lesson 5 Assignment - Developing a Chakras Diet Plan | 25 points |
| Lesson 5 Exam | 85 points |
| Lesson 6 Assignment - Establishing Rituals | 25 points |
| Lesson 6 Exam | 70 points |
| Lesson 7 Assignment - Choosing a Yoga Style | 25 points |
| Lesson 7 Exam | 80 points |
| Lesson 8 Assignment - Discovering Meditation | 25 points |
| Lesson 8 Exam | 75 points |
| Lesson 9 Assignment - Evaluating Therapeutic Practices | 25 points |
| Lesson 9 Exam | 85 points |
| Lesson 10 Assignment - Minor Chakras | 25 points |
| Lesson 10 Exam | 80 points |
| Lesson 11 Assignment - | 25 points |
| Lesson 11 Exam | 75 points |
| The Final Exam | 275 points |