$55.00
no certificate
- OR -
$80.00
with CEU Certificate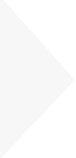 1.0 CEUs :: 10 Contact Hours :: Self-Paced :: Instructor Support :: 6 Month Subscription
Course Description
QuickBooks is an accounting software program created by Intuit for small businesses and self-employed professionals that allows you to keep track of your company's transactions and finances – all from a single, intuitive, and easy-to-use software program. This course is for anyone who wants to learn QuickBooks. You'll learn all the skills that you need to know to use the software properly to manage transactions and finances for your business.
QuickBooks 2014 is the latest version of the QuickBooks family of accounting software. Made for small to medium sized businesses, as well as the self-employed, QuickBooks 2014 gives businesses the power to complete most accounting tasks themselves without hiring a full-time accountant to do it for them (although consulting an accountant is always recommended for any business).
QuickBooks 2014 allows businesses to easily:
· Add customers, vendors, and inventory to QuickBooks
· Create and generate invoices
· Record and pay bills
· Enter and track inventory
· Add and manage bank accounts, as well as other expense and income accounts including credit cards
· Balance bank accounts
· Track company vehicle mileage
· Enter bills to pay vendors
· Print checks to pay bills
· Create budgets
· Create payroll schedules and payroll checks
· Pay tax liabilities
· Generate and customize various financial reports
· Customize templates to match the needs of your business
· And more
This course was created for anyone who wants to learn QuickBooks. Whether you signed up simply to learn QuickBooks 2014 or are a complete newbie to the software does not matter. We will teach you the software, assuming that you have never used it before so that we don't leave anyone behind. Since QuickBooks 2014 can be an expensive program and does not offer a free trial, you do
not
need access to the QuickBooks 2014 software to use this course; however, it is encouraged to have a working copy if possible so that you can work along with the optional assignment activities. Again, having the QuickBooks 2014 software installed and ready for use on your computer is
not
a requirement, but it is recommended. If you don't have the software, you can review the lessons and the accompanying HD videos to still learn what QuickBooks can do and how you can go about doing it!
You're just 18 lessons away from learning the skills it takes to manage the transactions and finances for your business – or your employer's business – with QuickBooks 2014.
---
* Instantly download, print, and share your CEU Certificate at course completion (additional shipping/handling charges apply for hard copy delivery). UniversalClass™ offers many wonderful learning tools including an online portfolio service that manages all your course completions and CEUs.
Request More Information

Have a question? Contact us for more information.
Course Lessons
Lesson 1: Introduction to QuickBooks 2014

QuickBooks 2014 is an accounting software program created by Intuit for small businesses and self-employed professionals.

Lesson 2: Installing the Software and Using QuickBooks 2014 Setup

You will install your QuickBooks 2014 software like you would any other software program.

Lesson 3: Navigating QuickBooks 2014

If you have never used QuickBooks before, this tour will help to make the program easier to use once you know where everything is. However, if you have used previous versions, you are really going to be impressed by the improvements you will discover.

Lesson 4: QuickBooks 2014 Lists

In this lesson, we are going to talk about Item lists, then teach you how to add different types of items to your Item list QuickBooks 2014.

Lesson 5: Other Types of Lists

In this lesson, we are going to continue to learn how to create lists that you are going to need to use this software effectively.

Lesson 6: Setting Up Customers

Adding customers to your Customer list means you can send them estimates, receipts, and invoices.

Lesson 7: Setting up Vendors

Here is how to add vendors to QuickBooks 2014.

Lesson 8: Creating Invoices

Creating invoices with QuickBooks 2014 is easy. However, there are a few things you need to do before you begin.

Lesson 9: Collecting and Tracking Money from Customers

In this lesson, you are going to learn how to enter those payments into QuickBooks, deposit the money into the bank, track the amount that is owed, and even add finance charges.

Lesson 10: Paying Bills

If you use the accounts payable system, then you will want to record your bills in QuickBooks 2014 as soon as you receive them - so you don't forget to pay them.

Lesson 11: Purchasing and Entering Inventory

QuickBooks 2014 allows you to enter and track your inventory using the program.

Lesson 12: Managing Bank Accounts

In this lesson, we are going to focus on managing your bank accounts using QuickBooks 2014.

Lesson 13: Credit Cards

QuickBooks 2014 can be used to track your business credit cards as well as your checkbook.

Lesson 14: Printing Checks

Printing checks is not like printing documents or spreadsheets. You have to make sure that your printer is set to print them before you begin. In other words, it takes a little preparation.

Lesson 15: Payroll

If you don't want to pay for payroll services, and you insist on doing it yourself, we'll show you how to use QuickBooks 2014 to do your payroll.

Lesson 16: Your Budget

In this lesson, we are going to teach you how to create your budget.

Lesson 17: Balancing Accounts

In this lesson, we are going to learn to balance your bank account using QuickBooks 2014.

Lesson 18: Reports

QuickBooks 2014 gives you the ability to run several different types of reports. We are going to talk about these in this lesson, as well as teach you how to run them.
| | |
| --- | --- |
| Course Title: | Quickbooks 101 |
| Languages: | English - United States, Canada, United Kingdom, Australia, New Zealand, and other English speaking countries |
| Category: | |
| Course Number: | 8900240 |
| Course Type: | Computer Skill |
| Course URL: | http://quickbooks2014.onlineclasses.com |
| Instructor: | UniversalClass Staff Instructor |
| Syllabus: | View Syllabus |
| Grading Policy: | Earn a final grade of 70% or higher to receive an online/downloadable CEU Certification documenting CEUs earned |
| Assessment Method: | Lesson assignments and review exams |
| Duration: | Continuous: Enroll anytime! |
| Requirements: | View Technical Requirements |
| Course Fee: | Basic Course: $55.00 (no CEU Certification) |
| | with CEU Certification: $80.00 |
Average Lesson Rating: (436 votes)





"Extraordinarily Helpful"

1.0 CEUs
10 Contact Hours

Document Your Lifelong Learning Achievements
Earn an Official Certificate Documenting Course Hours and CEUs
Verify Your Certificate with a Unique Serial Number Online
View and Share Your Certificate Online or Download/Print as PDF
Display Your Certificate on Your Resume and Promote Your Achievements Using Social Media
| | |
| --- | --- |
| CEU Value: | 1.0 IACET CEUs (Continuing Education Units) |
| Standard: | Course Adheres to the ANSI/IACET 1-2007 Standard |
| CE Accreditation: | Universal Class, Inc. has been accredited as an Authorized Provider by the International Association for Continuing Education and Training (IACET), 1760 Old Meadow Road, Suite 500, McLean, VA 22102. |
| Grading Policy: | Earn a final grade of 70% or higher to receive an online/downloadable CEU Certification documenting CEUs earned |
| Assessment Method: | Lesson assignments and review exams |
Learning Outcomes
By successfully completing this course, students will be able to:
Demonstrate mastery of lesson content at levels of 70% or higher.
Lesson 1 Assignment
Assignment
1
Lesson 1 Exam
Exam
8
Lesson 2 Exam
Exam
10
Lesson 3 Assignment
Assignment
1
Lesson 3 Exam
Exam
10
Lesson 4 Exam
Exam
10
Lesson 5 Assignment
Assignment
1
Lesson 5 Exam
Exam
10
Lesson 6 Exam
Exam
10
Lesson 7 Assignment
Assignment
1
Lesson 7 Exam
Exam
9
Lesson 8 Exam
Exam
10
Lesson 9 Assignment
Assignment
1
Lesson 9 Exam
Exam
10
Lesson 10 Exam
Exam
10
Lesson 11 Assignment
Assignment
1
Lesson 11 Exam
Exam
10
Lesson 12 Assignment
Assignment
0
Lesson 12 Exam
Exam
10
Lesson 13 Exam
Exam
10
Lesson 14 Assignment
Assignment
0
Lesson 14 Exam
Exam
10
Lesson 15 Assignment
Assignment
1
Lesson 15 Exam
Exam
10
Lesson 16 Exam
Exam
10
Lesson 17 Exam
Exam
10
Lesson 18 Assignment
Assignment
1
Lesson 18 Exam
Exam
10
The Final Exam
Exam
45
Total Points:
230
Student Testimonials
"I found everything very helpful. I didn't have any knowledge of Quickbooks before this class." -- Leah C.
"Since I had no prior knowledge of the subject, I found all parts very helpful. I especially liked the additional information sites provided, as they will be helpful in answering future questions that occur after the class is completed." -- Cheryl P.
"Thank you! It was a very good introduction to using QuickBooks. It fleshed out a couple of confusing areas for me." -- Lisa S.
"The Instructor was great and very helpful." -- Tricia K.
"I liked the easy to understand lessons. But, I also liked the online help. Very useful!" -- Brenda E.
"All of the information was helpful. You need all of it really." -- Jessica H.
"I was taking it to help my job, and it did, now I can do the work in half the time. So I thank the Instructor for this. All of the parts were needed for me. Thank You...Great Instructor and tells you exactly what you did right or wrong." -- Joann B.
Related Courses