$65.00
no certificate
- OR -
$90.00
with CEU Certificate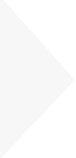 3.0 CEUs :: 30 Contact Hours :: Self-Paced :: Instructor Support :: 6 Month Subscription
Loading...
Course Description
"Accounting & Bookkeeping 101 for Everyone" is a course that covers the fundamentals of accounting with the newcomer in mind. Accounting is more than just memorizing terms and procedures; it's a whole new way of thinking about finances. This course assumes students have no prior knowledge about accounting or finance, and delivers lessons and examples to build accounting skills. Specifically, this class addresses accounting terminology, revenue, expenses, net income, the accounting equation, debits, credits, and balancing the accounting formula, the accounting structure, the accounting cycle, journals, ledgers, the trial balance and more. It also guides students to learn how to read financial statements properly, and how to grab meaningful information from the balance sheet, income statements and cash flow statements.
After completing this course, you will have a solid understanding of accounting in today's world. By applying the concepts learned in this course, you will understand the processes behind Accounts Payable and Accounts Receivable, you will understand how and why financial transactions are documented, you will know what cash flow is and how to improve it, you will know what profit is, how it's interpreted, and what influences its growth. Moreover, you will know where the money in the company you work for, or own, goes. Learn accounting now and achieve a skill that is an invaluable (if not required) asset to your professional development.
---
* Instantly download, print, and share your CEU Certificate at course completion (additional shipping/handling charges apply for hard copy delivery). UniversalClass™ offers many wonderful learning tools including an online portfolio service that manages all your course completions and CEUs.
Request More Information

Have a question? Contact us for more information.
Course Lessons
Introduction to Accounting: Why accounting is a necessary skill

Accounting is the "language of business." Great managers of any organization must know accounting fundamentals and have a solid understanding of how to read financial statements.

The History of Accounting

Throughout history, accountants have made sizable contributions to the development of cities, trade, and industry, not to mention the formulation of the practice by which numbers came to represent wealth.

The Fundamentals of Accounting

Basic terms, Assets, Liabilities, Owners' Equity, Accounting Equation, Business Types, Bookkeeping, Auditing, GAAP

Assets, Liabilities, and Owners' Equity

In this lesson, we will cover assets, liabilities, and owners' equity.

Financial Reports

This lesson covers basic information regarding financial reports.

The Income Statement

This lesson explains what income statements are and determination of expenses vs revenue.

The Income Statement: Understanding Revenue, Expenses, Income, and Retained Earnings

Purpose of the Income Statement; How to read the Income Statement; What are Retained Earnings, Revenue, Expenses, Net Income, Income Tax, Cash Accounting, Accrual Accounting

Worksheet Problems: Income Statement, Revenue, Expenses, Net Income

This lesson contains workbook problems to solidfy your understanding of revenue, expenses, and net income.

The Balance Sheet

This lesson includes the definition of a balance sheet and the pros and cons of off-balance sheets.

Worksheet Problems: The Balance Sheet

How to balance the fundamental accounting equation; Debits and Credits; "T" Accounting; Double Entry Accounting; Diagrams and Charts; Real World Example;

Worksheet Problems for Accounting Equation, Debits, and Credits

Real world examples of debits and credits and how to balance the accounting equation.

The Accounting Structure: A Closer Look

Recording Transactions; Source Documents; General Journal; General Ledger; Trial Balance

Bookkeeping 101

This lesson describes the differences between bookkeeping and accounting and the responsibilities, liabilities, and certification available in becoming a bookkeeper.

Bookkeeping: Dos and Don'ts

This lesson details how to effectively record data and the mistakes to avoid.

The Accounting Cycle

Learn all the elements of the accounting cycle, from what occurs at the beginning of the accounting period to the generation of financial reports and an independent audit at the end of the accounting period.

Inventory, FIFO, LIFO, Cost of Goods Sold

In this lesson we'll learn about Inventory, First-In, First-Out, Last-In, First-Out, Cost of Goods Sold, and average cost of goods sold.

Cash Flow, Fixed Assets, Depreciation

Understanding positive and negative cash flow.

Management Accounting

This lesson focuses on how financial reporting can be used to achieve sales goals and productivity.

Cash Flow Management

This lesson addresses available working capital, cash flow analysis, and a well-balanced cash flow.

Accounting Ratios: Liquidity, Solvency, and Profitability

This lesson discusses accounting ratios and profitability to financially analyze a firm.

Asset Management and Asset Valuation

This lesson describes the accounting process of monitoring fixed assets and determining the current market value of a company's holdings.

Payroll Accounting

This lesson describes how to keep accurate payroll records, avoid mistakes, taxes due, and employee files.

The Audit

This lesson discusses the various kinds of audits, what to expected if audited, and the records needed.

Ethical Business Practices in Accounting

This lesson addresses the mandatory and accurate disclosure of profit and losses to investors of public companies (corporations) and the penalties for misrepresentations.
Average Lesson Rating: (8151 votes)





"Extraordinarily Helpful"

3.0 CEUs
30 Contact Hours

Document Your Lifelong Learning Achievements
Earn an Official Certificate Documenting Course Hours and CEUs
Verify Your Certificate with a Unique Serial Number Online
View and Share Your Certificate Online or Download/Print as PDF
Display Your Certificate on Your Resume and Promote Your Achievements Using Social Media
| | |
| --- | --- |
| CEU Value: | 3.0 IACET CEUs (Continuing Education Units) |
| Standard: | Course Adheres to the ANSI/IACET 1-2007 Standard |
| CE Accreditation: | Universal Class, Inc. has been accredited as an Authorized Provider by the International Association for Continuing Education and Training (IACET), 1760 Old Meadow Road, Suite 500, McLean, VA 22102. |
| Grading Policy: | Earn a final grade of 70% or higher to receive an online/downloadable CEU Certification documenting CEUs earned |
| Assessment Method: | Lesson assignments and review exams |
Learning Outcomes
By successfully completing this course, students will be able to:
Identify why accounting is a necessary skill.
Summarize the history of accounting.
Identify and describe assets, liabilities and owners' equity.
Recognize and compare the major financial reports.
Describe and create a company's Income Statement.
Compare and contrast a company's revenue, expenses, income, and retained earnings.
Solve worksheet problems involving income statements, revenue, expenses, and net income.
Identify the key elements of a Balance Sheet.
Balance the accounting equation and properly chart debits and credits.
Describe the key elements of bookkeeping.
Avoid the pitfalls of bad bookkeeping habits.
Describe the accounting cycle.
Define key terms: inventory, FIFO, LIFO, Cost of Goods Sold.
Summarize cash flow, identify fixed assets, and describe depreciation.
Demonstrate understanding of liquidity, solvency and profitability.
Summarize asset management and asset valuation.
Be apprised of key laws and procedures involved in payroll accounting.
Know what to expect in an audit.
Summarize ethical business practices in accounting, and
Demonstrate mastery of lesson content at levels of 70% or higher.
Tell me about yourself
Assignment
10
Exam : History of Accounting
Exam
8
Exam : Basic Accounting Principles
Exam
65
Exam : Accounting/Bookkeeping Terms
Exam
6
Exam : Assets, Liabilities and Owners' Equity
Exam
9
Exam : Financial Reports
Exam
8
Exam : Income Statement
Exam
9
Assets Assignment
Assignment
10
Determining Net Income
Assignment
10
Income Statement Assignment
Assignment
10
Exam : Income Statement, Revenue, Expenses, Net Income
Exam
70
Exam : Balance Sheet
Exam
10
Exam : Credits, Debits, Balance Sheet, Double Entry Accounting
Exam
95
Exam : Journals, Ledgers, Accounting Structure
Exam
60
Exam : Bookkeeping 101
Exam
8
Exam : Bookkeeping
Exam
9
Exam : Accounting Cycle Exam
Exam
25
Exam : The Accounting Period, Accounting Cycle
Exam
9
Exam : Cost of Goods Sold
Exam
30
Exam : Inventory Accounting
Exam
7
Exam : Cash Flow
Exam
40
Exam : Management Accounting
Exam
8
Exam : Cash Flow Management
Exam
9
Exam : Accounting Ratios: Liquidity, Solvency and Profitability
Exam
8
Exam : Asset Management and Asset Valuation
Exam
9
Exam : Payroll Accounting
Exam
10
Exam : The Audit
Exam
8
Exam : Ethical Business Practices in Accounting
Exam
9
The Final Exam
Exam
284
Total Points:
853
Student Testimonials
"The course was well planned and in language that was easy to understand." -- Doris G.
"The most helpful was defining the debits and credits and properly applying them to the ledger. I was very confused on some of the aspects of bookkeeping and accounting and it was explained clearly in terms I could relate to....Fantastic! Very helpful in day to day, not just academically!!" -- Annie W.
"I thought this course was very well organized. It flowed very well from one lesson to the next and assignments corresponded well with each lesson. I liked the fact that the instructor broke accounting into small sections and put them in easy to understand lessons....I thought the instructor for this course was wonderful. She made everything easy to understand. You can always tell when you have stumbled across a great instructor when you take difficult course material and make it simple. Great instructors make learning enjoyable and I would definitely take another course from her!!" -- Kelly H.
"The lessons were very well put togethor and explained the material enthusiastically and in a way someone new to the subject could understand." -- George M.
"I loved this class!! I have no accounting background and I thought the content was right on target. I feel like I'm far more familiar with the basic principles of accounting than I was before. This is an excellent class if you're looking to familiarize yourself with bookkeeping/accounting. I highly recommend this course." -- Zonda H.
"I found the examples for the Accounting Equation, balance sheets, income statements to be very helpful....The course was excellent, a challenge at times, but an excellent tool to understanding basic accounting." -- Susan H.
"The instructer was very good." -- Herio A.
Related Courses