Anyone interested in beginning a profession as a travel agent should first determine the type of skills, training and certification necessary to provide travel services for clients--whether you work at an established travel agency, as an independent contractor, or as a home-based travel agent.
This course offers both the history and future prospects of the travel industry as well as discusses different types of travel enjoyed by individuals, including domestic and international travel and travel by land, air, and sea. Popular travel services will also be explored, including escorted and self-directed tours and cruises. We'll also talk about travel technology that helps not only travel agents but also clients to get the most for their money regardless of their chosen type of travel.
This travel agent course also introduces students to the office and business needs of a home-based travel agent. It will show you how to make use of computer reservations systems, and how to bank your business, develop small business know-how and will provide tips and strategies that will enhance the success of your new business while at the same time offering clients well-planned vacations.
Students of this course will also learn the basics about passports and visas and various regulations and restrictions determined by embassies around the world--offering customers and clients up-to-date travel warnings and alerts that ensure ultimate safety and security.
Additionally, students completing this course will understand how a travel agent is able to match travel and personalities to a multitude of travel options and opportunities that take into consideration budgets, needs, and desires of the traveler. Avoiding problems or conflicts with clients and helping clients deal with unforeseeable situations are also covered, as is the importance of consistently researching new technologies in the travel industry that will help build and enhance your career as a successful travel agent.
Completely Online
Self-Paced
Printable Lessons
Full HD Video
6 Months to Complete
24/7 Availability
Start Anytime
PC & Mac Compatible
Android & iOS Friendly
Accredited CEUs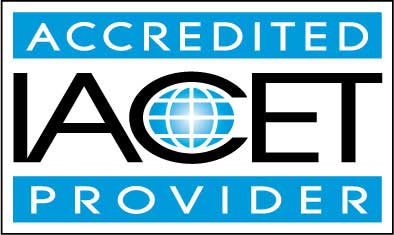 By successfully completing this course, students will be able to:
Describe what a travel agent does and determine whether or not this is a career for you.
Define the types of travel.
Identify travel agent skills.
Describe popular travel services.
Summarize travel technology.
Describe using computer reservations systems.
Summarize home-based travel agents.
Describe financial matters, marketing, and promotional methods.
Describe and sell various travel tours.
Summarize dealing with passports and visas.
Describe matching travelers to travel options.
Summarize best ways for finding a job as a travel agent.
Demonstrate mastery of lesson content at levels of 70% or higher.
Assessment Guide
| Assessment | Points |
| --- | --- |
| Lesson 1 Assignment | 2 points |
| Quiz for Lesson 1: Introduction to the Travel Profession | 10 points |
| Lesson 2 Assignment | 2 points |
| Quiz for Lesson 2: Types of Travel | 10 points |
| Lesson 3 Assignment | 10 points |
| Quiz for Lesson 3 : Travel Agent Skills | 9 points |
| Lesson 4 Assignment | 2 points |
| Quiz for Lesson 4 : Popular Travel Services | 10 points |
| Quiz for Lesson 5: Travel Technology | 9 points |
| Quiz for Lesson 6: Using Computer Reservations Systems | 10 points |
| Quiz for Lesson 7 : Home-Based Travel Agents | 10 points |
| Quiz for Lesson 8: Financial Matters | 10 points |
| Lesson 9 Assignment | 2 points |
| Quiz for Lesson 9: Marketing and Promotion | 10 points |
| Quiz for Lesson 10 : Tours Know - How | 10 points |
| Lesson 11 Assignment | 2 points |
| Quiz for Lesson 11: Dealing with Passports and Visas | 10 points |
| Lesson 12 Assignment | 2 points |
| Quiz for Lesson 12: Matching Travelers to Travel Options | 10 points |
| Quiz for Lesson 13: Finding a Job As a Travel Agent | 10 points |
| The Final Exam | 64 points |