Online Class: Writing Improvement 101
We know that effective writing will help students in their coursework but it's equally important to write well in the workplace.
---

$
85.00
no certificate
- OR -
$
110.00
with CEU Certificate*
Start Right Now!
$110.00
(with CEU Certificate)
---
Taking multiple courses? Save with our
platinum program
.
13

24

4,195

Students

have taken this course

14

1.4
Unlocking the Power of Effective Writing: From Basics to Mastery
In today's interconnected digital realm, the ability to communicate effectively through writing has never been more crucial. Studies consistently highlight that proficient writing skills not only boost academic achievement but also open doors to myriad opportunities in the professional world. In a recent survey, 73% of employers emphasized the importance of clear and concise writing skills when making hiring decisions. Moreover, amongst two candidates with similar qualifications, those possessing superior writing skills undoubtedly stand out.
Are you seeking to refine your writing beyond just the fundamentals of grammar and punctuation? If so, our meticulously curated course is designed to elevate your writing to new heights, instilling greater confidence with every word you pen.
While flawless grammar and punctuation serve as the backbone of any great piece of writing, they alone don't guarantee compelling content. Imagine crafting beautifully lyrical sentences, only to group them in cluttered, convoluted paragraphs. The impact and clarity of individual sentences are lost, diminishing the overall strength of your message. Conversely, even the most grammatically perfect sentence can fall flat if not structured or employed aptly to convey the intended message.
Our course embraces a holistic approach to writing, encompassing not only the mechanics but also the art of effective communication. Designed with utmost flexibility in mind, this online journey allows you to chart your learning path at your own pace. And rest assured, even in this digital setup, personalized guidance is but an email away. Our dedicated instructor actively reviews and grades assignments, ensuring feedback-driven growth, and is readily available to address any queries.
Course Modules and Overview:
Introduction to Writing Improvement: Set the stage with an overview of the course objectives, understanding the transformative power of effective writing in various facets of life.

Refining Your Sentences: Dive into techniques to craft impactful sentences, exploring varied structures and rhythms to convey your message compellingly.

Paragraph Structure: Grasp the art of organizing sentences into coherent paragraphs, ensuring a logical flow of ideas for maximum reader engagement.

Types of Paragraphs: Different contexts demand different paragraph structures. Master the art of discerning which style best suits your writing purpose.

Show. Don't Tell: Learn the evocative technique of showing through your words, painting vivid pictures in readers' minds, rather than merely telling them.

Point of View: Delve into perspectives, understanding how varying viewpoints can drastically alter the narrative and impact of your writing.

Writing Dialogue: Master the art of crafting authentic dialogues that not only propel the narrative forward but also offer deep insights into character and plot.

Interior Monologue: Explore the intricacies of portraying a character's internal thoughts, adding depth and dimension to your narratives.

Proportion: Achieve balance in your writing, ensuring each element is given its due weight for a harmonized reading experience.

Sophistication: Elevate your writing with advanced techniques that lend a touch of elegance and sophistication, setting your content apart.

Substitutions for Poor Phrasing: Refine your word choices, replacing weak phrasing with stronger, more evocative alternatives.

Proofreading: Equip yourself with strategies to meticulously comb through your writing, eliminating errors and enhancing clarity.

Additional Writing Resources: Fortify your writing arsenal with a curated list of tools and references, setting the foundation for continuous learning and improvement.
The prerequisites for this course include a high school reading and writing proficiency in English, complemented by a foundational understanding of sentence structure, grammar, and punctuation.
Enrollment is now open! Dive into this transformative journey and harness the unparalleled power of effective writing, unlocking countless academic and professional opportunities. Your words have potential; let's unveil it together.
Completely Online
Self-Paced
6 Months to Complete
24/7 Availability
Start Anytime
PC & Mac Compatible
Android & iOS Friendly
Accredited CEUs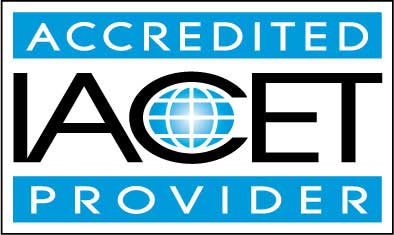 Lesson 1: Introduction to Writing Improvement
Introduction to Writing Improvement Additional lesson topics: 7 Ways to Improve Your Writing
1

Total Points
Lesson 1 Video
Lesson discussions: Writing and Grammar Level; Reasons for Taking this Course
Complete Assignment: Introductions
Lesson 2: Refining Your Sentences
This lesson describes how to make sentences more interesting by using phrases, combining sentences, and using conjunctions.
25

Total Points
Lesson 2 Video
Complete: Lesson 2.1 Assignment
Complete: Lesson 2.2 Assignment
Assessment: Lesson 2 Exam
Lesson 3: Paragraph Structure
For any narrative, whether a research paper, report, or story, the sentences need to be grouped together into discernible units that organize the information properly in order to make sense. Additional lesson topics: Writing exercises for paragraph building
18

Total Points
Lesson 3 Video
Complete: Lesson 3.1 Assignment - Paragraph Writing
Complete: Lesson 3.2 Assignment - Exercise on Paragraph Writing
Assessment: Lesson 3 Exam
Lesson 4: Types of Paragraphs
Understanding how expository, descriptive, and narrative paragraphs should be written will improve your ability to clearly get your point across. Additional lesson topics: Paragraph Quiz; Paragraphs
13

Total Points
Lesson 4 Video
Complete: Lesson 4 Assignment - Narrative Paragraph
Assessment: Lesson 4 Exam
Lesson 5: Show. Don't Tell.
When you show instead of merely telling, you bring the reader into your words. Additional lesson topics: How to Write Narrative Essays Using Scenes; Narrative Summaries
25

Total Points
Lesson 5 Video
Complete: Lesson 5 Assignment
Assessment: Lesson 5 Exam
Lesson 6: Point of View
There are just three basic point-of-view approaches: first person, third person, and omniscient. Additional lesson topics: Active vs Passive Voice; Guide for Writers
23

Total Points
Lesson 6 Video
Complete: Lesson 6 Assignment
Assessment: Lesson 6 Exam
Lesson 7: Writing Dialogue
In order to write vivid dialogue, there are several writing conventions you can use. Additional lesson topics: Punctuating Dialogue; Seven Keys to Writing Good Dialogue
5

Total Points
Lesson 7 Video
Assessment: Lesson 7 Exam
Lesson 8: Interior Monologue
It takes skill and knowledge of writing that surpasses the average hobbyist or amateur to make your writing stand out. Additional lesson topics: Dialogue; Interior Monologue
24

Total Points
Lesson 8 Video
Complete: Lesson 8 Assignment
Assessment: Lesson 8 Exam
Lesson 9: Proportion
You do not want to give too many details to unimportant events, or fill scenes with so many details that the story does not move forward. Additional lesson topics: Description in Fiction; Using Flashback in Fiction
25

Total Points
Lesson 9 Video
Complete: Lesson 9 Assignment
Assessment: Lesson 9 Exam
Lesson 10: Sophistication
This lesson discusses how to take what you have written and make it sound as sophisticated as the works of professional writers.
25

Total Points
Lesson 10 Video
Complete: Lesson 10 Assignment
Assessment: Lesson 10 Exam
Lesson 11: Substitutions for Poor Phrasing
Poor phrasing is often the difference between good writing and great writing. Here are some examples of alternatives. Additional lesson topics: Sentences, Clauses and Phrases; Writing Concise Sentences
10

Total Points
Lesson 11 Video
Complete: Lesson 11 Assignment
Lesson 12: Proofreading
A good writer knows that no one gets it right the first time through any manuscript.
10

Total Points
Lesson 12 Video
Lesson discussions: Editing
Complete: Lesson 12 Assignment
Assessment: Lesson 12 Exam
Lesson 13: Additional Writing Resources
Here is a list of books that cover additional writing styles, tips, and guidelines.
60

Total Points
Lesson 13 Video
Lesson discussions: What is your opinion of this course?; Course Comments; Final Course Survey; Program Evaluation Follow-up Survey (End of Course)
Assessment: THE FINAL EXAM
By successfully completing this course, students will be able to:
Refine sentences.
Create logical paragraph structures.
Write by showing and not telling.
Describe point of view and use it appropriately.
Write dialog.
Demonstrate writing interior monologue.
Demonstrate writing proportionately and with sophistication.
Identify poor phrasing and use appropriate substitutions.
Demonstrate proofreading skills.
Demonstrate mastery of lesson content at levels of 70% or higher.
Additional Course Information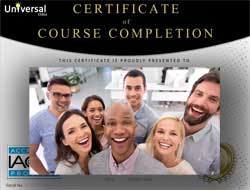 Document Your Lifelong Learning Achievements

Earn an Official Certificate Documenting Course Hours and CEUs
Verify Your Certificate with a Unique Serial Number Online
View and Share Your Certificate Online or Download/Print as PDF
Display Your Certificate on Your Resume and Promote Your Achievements Using Social Media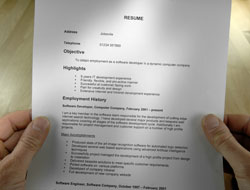 Course Title:
Writing Improvement 101
Lessons Rating:
4.3 / 5 Stars (2,344 votes)
Languages:
English - United States, Canada and other English speaking countries
Category:
Availability:
This course is online and available in all 50 states including: California, Florida, Georgia, Illinois, New York, Pennsylvania, Ohio, and Texas.
Course Type:
Self-Paced, Online Class
Grading Policy:
Earn a final grade of 70% or higher to receive an online/downloadable CEU Certification documenting CEUs earned.
Assessment Method:
Lesson assignments and review exams
Course Fee:
$110.00 U.S. dollars
Choose Your Subscription Plan
"The instructor was very encouraging. The course seemed to touch on areas necessary to continue my learning." -- Philip V.
"The instructor is fantastic. It would be great if I could have received any constructive criticism in my writings, to learn where I may be making mistakes. Ms. St. Val is an expert teacher with a in-depth knowledge of writing. I highly recommend her classes." -- Christine B.
"This course was absolutely amazing, especially for those who have a foundation in writing knowledge but want to continue to grow." -- Cheyenne R.
"I would like to take this time to thank My instructor, Daphanee St.Val. She brought out the best in me with the instructions and directions and comments, She gave, in the lessons of The Improving Your writing 101, course. Thank You, Teacher Annette." -- Annette W.
"Both the course and the instructor was great. I learned a lot and appreciated having someone watching over me and correcting me when I'm wrong. The instructor was attentive, knowledgable, and available when you needed her. I couldn't have asked for a better teacher." -- Lori D.
"The course was amazing and the instructor was fantastic." -- Heidi P.
"I appreciated the interaction with the Instructor by email and the grading process." -- Diana T.
"I valued the instructor's feedback, and she answered my questions in a timely manner." -- Stephanie S.
"I found just about everything helpful. The instructor was first-rate. She was very helpful! Thanks!" -- Anita K.
"Very helpful and understanding instructor...All good..." -- David G.