Stress is one of the most common words used in society today and a phenomenon that each one of us will experience at some point in our life. Stress affects people of all ages, professions and life situations.
While we have an innate understanding of stress and what it feels like to be stressed, defining stress can be tricky because we all react to it in different ways. However, stress can be defined as a physical, mental, or emotional strain or tension caused by our exposure to different incidences or occurrences in our lives. When we respond positively to these occurrences we do not feel stress. However, the minute we are faced with an incidence that we feel we cannot handle, we may feel our stress mounting.
---
Stress is subjective to each individual; what can be considered a stressful event by one person may be less stressful to another. Therefore, stress is not caused by the event itself, but how an individual interprets the situation and deals with it. When people cannot cope with the demands placed on them and negativity sets in, this is considered a stress response.
Even though stress has become part of our everyday life, excessive stress can affect a person's health and emotional stability. It can also affect our overall quality of life by reducing productivity, creating, or exacerbating, existing health problems, and contributing to premature aging.
So what do we do about stress in our lives? How do we deal with it? How do we prevent it? That's where this course comes in. Working through the lessons in this course will help you understand the origins of your stress and provide you with a practical approach for reducing stress in your life and thus, improving your health and emotional well being.
Completely Online
Self-Paced
Printable Lessons
Full HD Video
6 Months to Complete
24/7 Availability
Start Anytime
PC & Mac Compatible
Android & iOS Friendly
Accredited CEUs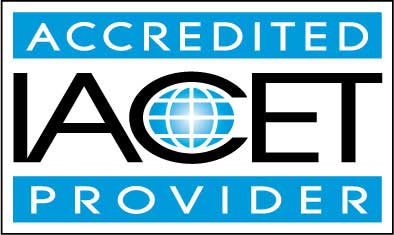 By successfully completing this course, students will be able to:
Define and identify stress.
Define and identify stressors.
Describe the idea of small changes and large rewards to relieve stress.
Describe methods and techniques for preventing stress.
Develop coping skills.
Identify stress in the home.
Describe ways to overcome monetary stress and unhealthy worry.
Describe stress and the workplace and how to overcome it.
Deal with frustration and anger.
Demonstrate stress reducing exercises.
Demonstrate mastery of lesson content at levels of 70% or higher.
Assessment Guide
| Assessment | Points |
| --- | --- |
| Lesson 1: Symptoms of Stress | 2 points |
| Quiz for Lesson 1 | 9 points |
| Lesson 2: External and Internal Stressors | 2 points |
| Quiz for Lesson 2 | 8 points |
| Lesson 3: Solving a Stressful Situation | 2 points |
| Quiz for Lesson 3 | 9 points |
| Lesson 4: Ways to Reduce Stress | 2 points |
| Quiz for Lesson 4 | 7 points |
| Quiz for Lesson 5 | 7 points |
| Quiz for Lesson 6 | 9 points |
| Quiz for Lesson 7 | 9 points |
| Quiz for Lesson 8 | 10 points |
| Lesson 9: Dealing with Difficult People | 2 points |
| Quiz for Lesson 9 | 10 points |
| Quiz for Lesson 10 | 8 points |
| The Final Exam | 45 points |