Empowerment for Single Parents: Thriving Amidst Challenges
The journey of parenthood is a winding path filled with both enchanting moments and unexpected challenges. Embarking on this journey alone, as a single parent, can amplify these emotions and add unique complexities to the mix. With no partner to share the daily ups and downs, single parents often bear the brunt of societal judgment, navigate complicated conversations about the absent parent with their child, and grapple with heightened stress levels. Joint custody scenarios, while shared, can bring about their own intricate dance of coordination and potential for heightened tensions.
Introducing our comprehensive course, "Empowerment for Single Parents." This meticulously designed program serves as a beacon of light, illuminating the way forward with actionable strategies, compassionate insights, and practical solutions tailored for those navigating the world of single parenting. Celebrate the distinct joys that a single-parent family can offer, while mastering the skills to overcome the unique challenges you face.
What can you expect from this transformative course?
Deep Dive into Parenting Dynamics: Understand the nuances of single parenting with a lexicon of words and phrases commonly used in these scenarios. Equip yourself with sensitive, yet direct methods to handle intricate conversations with your child, fostering a safe and understanding environment.

Behavioral Insights: Discover the underlying behavioral patterns of children raised in single-parent households. Recognize signs, respond appropriately, and build a harmonious bond based on trust and mutual respect.

Life-Balance Mastery: Learn how to strike a balance between personal aspirations, professional responsibilities, and parental duties. Delve into time-management hacks, emotional well-being tools, and techniques to streamline your day-to-day activities.

Financial Acumen: Equip yourself with strategies to manage financial responsibilities head-on. From budgeting tips to securing a stable financial future, we provide you with the tools to maintain both short-term stability and long-term security.

Self-Care & Resilience: Recognize the importance of caring for yourself amidst the hustle of single parenthood. Explore holistic wellness strategies, relaxation techniques, and ways to build resilience, ensuring you're at your best for both yourself and your child.
This course is meticulously crafted not just for single parents eager to thrive but is also an invaluable resource for professionals in child development or related fields. It's not just about enduring the journey but reveling in it, fully empowered. Join us, and together, let's transform the narrative of single parenting from challenging to empowering.
Completely Online
Self-Paced
Printable Lessons
Full HD Video
6 Months to Complete
24/7 Availability
Start Anytime
PC & Mac Compatible
Android & iOS Friendly
Accredited CEUs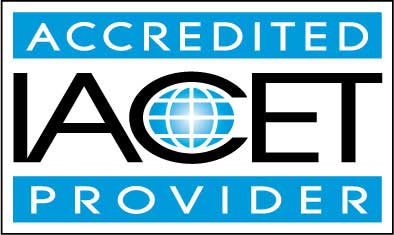 By successfully completing this course, students will be able to:
Define what it means to be a single parent.
Describe behavior patterns of single-parent children.
Describe the benefits of single-parent families.
Recognize single-parenting challenges.
Identify co-parenting and visitation.
Determine ways to dealing with the non-custodial parent.
Describe methods for balancing your single-parent life.
Recognize how money and finances affect single-parenting.
Summarize successful strategies you can use or recommend for single-parent families.
Demonstrate mastery of lesson content at levels of 70% or higher.
Assessment Guide
| Assessment | Points |
| --- | --- |
| An Introduction | 1 points |
| Exam 1 | 10 points |
| Exam 2 | 10 points |
| Exam 3 | 9 points |
| Exam 4 | 10 points |
| Exam 5 | 12 points |
| Exam 6 | 13 points |
| Exam 7 | 11 points |
| Exam 8 | 12 points |
| Exam 9 | 9 points |
| Exam 10 | 13 points |
| The Final Exam | 50 points |