This is a guide to the ins and outs of starting and maintaining a successful pet sitting and pet walking service. Pet sitting and pet walking businesses were almost unheard of a generation ago, but today they are in every major city and most towns. Today's pet owners treat their pets like members of the family and want them to be comfortable, happy and well-exercised. Unfortunately, our busy lifestyles make it difficult for many of us to be able to give our pets everything they need, particularly with demanding work schedules keeping us from being available during the day like we would like.
Pet walkers and pet sitters give pet owners the ideal solution by providing professional care and companionship for their pets during the hours they can't be there. If you're an animal lover, you may have considered this rewarding career path, but it isn't for everyone. You'll also have to have a good head for business, organization skills, dedication and the ability to handle crisis situations with calm and professionalism. There is a great deal to know about running your own business as well – it's not just about your interaction with the animals. It's about working with your human clients, managing a budget and understanding marketing and a business plan.
This course will give you the bones of what to expect and point you in the direction of the resources you'll need to set up your fledgling pet sitting and/or pet walking business. If you read this and know that it's the right job for you, you'll soon be on the way to a career you love!
Completely Online
Self-Paced
6 Months to Complete
24/7 Availability
Start Anytime
PC & Mac Compatible
Android & iOS Friendly
Accredited CEUs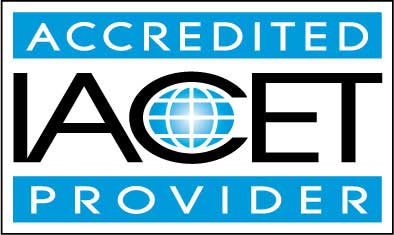 By successfully completing this course, students will be able to:
Identify whether a pet care business is right for you.
Describe preparation and training.
Summarize business plans and methods for protecting yourself.
Summarize the forms every pet sitter and dog walker should have.
Describe equipping yourself and your vehicle.
Describe marketing your pet sitting/dog walking service.
Summarize how to find new clients and keep existing ones by keeping it personal.
Describe handling difficult clients.
Demonstrate mastery of lesson content at levels of 70% or higher.
Assessment Guide
| Assessment | Points |
| --- | --- |
| Lesson 1 Assignment | 20 points |
| An Introduction | 5 points |
| Lesson 1 Exam | 8 points |
| Lesson 2 Assignment | 20 points |
| Lesson 2 Exam | 11 points |
| Lesson 3 Assignment | 30 points |
| Lesson 3 Exam | 11 points |
| Lesson 4 Assignment | 10 points |
| Lesson 4 Exam | 10 points |
| Lesson 5 Assignment | 10 points |
| Lesson 5 Exam | 10 points |
| Lesson 6 Assignment | 15 points |
| Lesson 6 Exam | 8 points |
| Lesson 7 Assignment | 25 points |
| Lesson 7 Exam | 10 points |
| Lesson 8 Assignment | 20 points |
| Lesson 8 Exam | 8 points |
| Lesson 9 Assignment | 15 points |
| Lesson 9 Exam | 8 points |
| Lesson 10 Assignment | 30 points |
| Lesson 10 Exam | 8 points |
| Lesson 11 Assignment | 20 points |
| Lesson 11 Exam | 8 points |
| Lesson 12 Assignment | 10 points |
| Lesson 12 Exam | 9 points |
| The Final Exam: How to Start a Pet Sitting/Walking Business | 570 points |