Online Class: Dog Psychology 101
At course completion, you will be able to effectively apply what you have learned together in order to use it to your advantage in selecting a dog, getting to know your dog, teaching them new behaviors, and even how to care for an aging dog.
---

$
70.00
no certificate
- OR -
$
95.00
with CEU Certificate*
Start Right Now!
$95.00
(with CEU Certificate)
---
Taking multiple courses? Save with our
platinum program
.
12

19

3,492

Students

have taken this course

6

0.6
Love dogs? Have a dog as a pet? Have you ever wondered what your dog was thinking, why it acts the way it does, or how to train it more effectively? If so, this course is for you! This course, which focuses on dog psychology, will give you an in-depth look at dogs and how they think.
We'll look at what dog psychology is, delve into the mind of the dog, look at dog senses, explore dog personalities and temperaments, and discuss social behaviors. You will learn everything you need to know in order to understand dogs. We'll also cover dog aggression, dog training and learning, and how to identify and understand dog body language.
You will also be introduced to effective discipline, information on exercise, and more.
By taking this course, you have demonstrated that you are ready to gain an in-depth understanding of the mind of our canine friends. This information will not only be helpful in your personal life, especially if you are a dog owner, but it may also be of use in your professional life. If you work around dogs, you will gain a competitive advantage in knowing how dogs think and being able to apply that information when working with them. Further, if you are someone taking this course simply to learn more about dogs, and perhaps you are even frightened of them, this is a great way to help curb those fears. The more you know about something, the less fearful it is.
Upon course completion you will be able to effectively put the information you have learned together in order to use it to your advantage in selecting a dog, getting to know your dog, teaching them new behaviors, and even how to care for an aging dog.
Course Motivation
What Is Dog Psychology?
If you are familiar with what psychology is, then you have a basic understanding of what dog psychology is. Psychology is the study of the mind and behavior. Millions of people study psychology as a way to gain a better understanding into the minds of people. Dog psychology merely applies that information, where appropriate, to the mind of the dog.
It is important to note that the study of psychology and applying what you have learned about how the mind works does not mean you necessarily condone it or the resulting behavior. It merely means that you understand it because you have an idea of what may have caused the behavior in the first place. This is an important idea to grasp because you will begin to understand why your pet does something, but it does not mean that you are giving approval for it or condoning it.
For example, assume your dog has been left alone all day long in the house, even longer than usual. You came home to find that the dog has destroyed a shoe and laid it on your favorite chair, much to your surprise. After finishing this course, you may understand why the dog engaged in this behavior, even though you are not saying that it is okay or that you condone it. You will simply understand why it happened and ultimately may even be able to help prevent it from happening again.
Why Study Dog Psychology?
There is no doubt that you have your own reasons for deciding to take this course to study dog psychology. Whatever they are, they have to be good. There is no wrong answer for choosing to learn more about the topic. However, there are some benefits that you may not have thought of before, including:
being able to understand a dog's sense and personality;
having a better understanding of a dog's social behavior mentality, including such things as separation anxiety, pack mentality, and establishing dominance;
being able to identify the signs of aggression and how to help prevent and address it;
knowing how to best go about training and teaching your dog, as well as handling discipline;
having a better understanding of your dog and how to meet its needs and get the most out of the mutual relationship.
People love dogs, which probably comes as no surprise to you. Did you know, though, that there are more than 72 million dogs just in America alone? It is true. We are a nation that loves our pets and often considers dogs to be our best friend. Others consider their dogs to be their "other" children and an engrained and important part of the family. These reasons alone make studying dog psychology worthwhile. It is always beneficial to be able to understand more about our canine family members and best friends.
Using Dog Psychology
As mentioned, there are many ways that you can use the knowledge you will gain from understanding dog psychology. When you understand how dogs think, you will be more effective in choosing a dog to fit your family if you do not already have one, as well as interacting and communicating with your dog on a regular basis.
If you have ever wondered what your dog was thinking when it moved its ears a particular way, or when the dog stood in a certain position, then you will not have to wonder anymore. Once you have finished this dog psychology course, you will understand basic dog body language and be able to apply it to your situation, as well as gain a better understanding in a wide variety of situations involving your own dog or other dogs.
Shelters and Adoption
Understanding dog psychology may also be an important tool in helping to keep more dogs alive. Although so many people have dog companions in the home today across the country, there are millions euthanized each year. Shelters across the country take in an average of 6 million to 8 million cats and dogs each year. Records also indicate that around 3 million to 4 million of them are euthanized each year.
What this means is that roughly half of all the dogs and cats taken to the country's 3,500 shelters each year are euthanized. How can that be, considering so many people add new dogs to their family each year? The problem is that people often want a "purebred" dog, so they end up buying from breeders or going to pet stores. Yet the records indicate that 25 percent of all dogs euthanized in the shelters each year are purebred.
Adopting a dog from an animal shelter literally saves a life. Most people who adopt from shelters are every bit as happy with their pets as those who pay top dollar for dogs from breeders. Also, many pets that are purchased for high rates on the open market or from pet stores have been bred from what are called "puppy mills" that mass produce the dogs and keep them living in cramped, poor conditions.
All of this is important to understand as it relates to dog psychology. The more you understand dogs and the way they think, the more comfortable you will be visiting a shelter to get to know the dogs, adopt one, and even help friends and family understand more about a pet they are considering bringing into their home. If you work around dogs, whether in a shelter or veterinarian's office, or you walk dogs for a living, you will also be able to use this information to help others understand their dogs better.
Looking Ahead
Now that you have a good understanding of the many reasons why knowing dog psychology can be beneficial, it is time to start delving into the canine mind. In the next lesson, we will begin to look at the mind of the dog, including learning more about the animal's history, intelligence, and even working habits.
Completely Online
Self-Paced
6 Months to Complete
24/7 Availability
Start Anytime
PC & Mac Compatible
Android & iOS Friendly
Accredited CEUs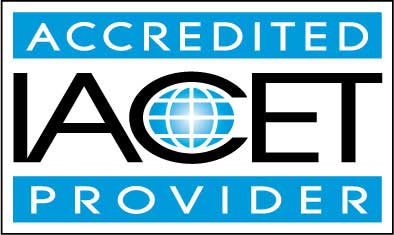 Lesson 1: An Introduction to Dog Psychology
In this lesson, you will be introduced to what dog psychology is and why people study it.
11

Total Points
Lesson 1 Video
Lesson discussions: Dog Psychology Course; Reasons for Taking this Course
Complete Assignment: An Introduction
Assessment: Lesson 1 Exam
Lesson 2: The Mind of a Dog
This lesson focuses on the mind of the dog, including intelligence, testing, and research.
10

Total Points
Lesson 2 Video
Assessment: Lesson 2 Exam
Lesson 3: Dog Sense
This lesson focuses on dog senses, including smelling, hearing, and seeing.
10

Total Points
Lesson 3 Video
Assessment: Lesson 3 Exam
Lesson 4: Fearful Dogs
This lesson looks at fear in dogs, as well as ways to prevent and address the emotion.
20

Total Points
Lesson 4 Video
Complete: Lesson 4 Assignment
Assessment: Lesson 4 Exam
Lesson 5: Dog Personality
This lesson looks at dog personality, including temperament, shyness, and more.
10

Total Points
Lesson 5 Video
Assessment: Lesson 5 Exam
Lesson 6: Social Behaviors
Lesson Six looks at social behaviors in dogs, including separation anxiety and dominance. Additional lesson topics: Dominance, Alpha, and Pack Leadership -
35

Total Points
Lesson 6 Video
Complete: Lesson 6 Assignment
Assessment: Lesson 6 Exam
Lesson 7: Aggression in Dogs
In this lesson, we look at aggression in dogs, including what may cause it and what can be done.
10

Total Points
Lesson 7 Video
Assessment: Lesson 7 Exam
Lesson 8: Training Dogs
This lesson focuses on training dogs, including which dogs are considered highly trainable.
35

Total Points
Lesson 8 Video
Complete: Lesson 8 Assignment
Assessment: Lesson 8 Exam
Lesson 9: Body Language
This lesson focuses on dog body language, including what it is and how it can be interpreted.
10

Total Points
Lesson 9 Video
Lesson discussions: Body Language
Assessment: Lesson 9 Exam
Lesson 10: Dog Discipline
Lesson 10 focuses on disciplining the dog, including setting rules and boundaries.
35

Total Points
Lesson 10 Video
Complete: Lesson 10 Assignment
Assessment: Lesson 10 Exam
Lesson 11: Exercise and Play
This lesson focuses on the important role of exercise and play in a dog's life.
10

Total Points
Lesson 11 Video
Lesson discussions: Exercise
Assessment: Lesson 11 Exam
Lesson 12: Putting it All Together
This final lesson looks at putting all the dog psychology information together.
94

Total Points
Lesson 12 Video
Lesson discussions: What is your opinion of this course?; Program Evaluation Follow-up Survey (End of Course); Course Comments
Complete: Lesson 12 Assignment
Assessment: Lesson 12 Exam
Assessment: The Final Exam
By successfully completing this course, students will be able to:
Describe exactly what is dog psychology.
Identify the mind of a dog.
Summarize dog senses.
Recognize fearful dogs.
Describe a dog's personality.
Describe social behaviors.
Describe aggression in dogs.
Summarize techniques for training dogs.
Summarize the body language of dogs.
Identify dog discipline techniques.
Identify exercise and play times and techniques for dogs.
Demonstrate mastery of lesson content at levels of 70% or higher.
Additional Course Information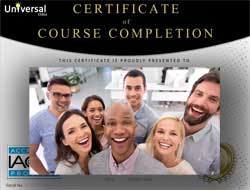 Document Your Lifelong Learning Achievements

Earn an Official Certificate Documenting Course Hours and CEUs
Verify Your Certificate with a Unique Serial Number Online
View and Share Your Certificate Online or Download/Print as PDF
Display Your Certificate on Your Resume and Promote Your Achievements Using Social Media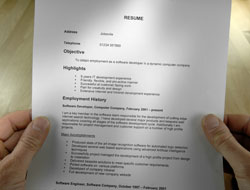 Course Title:
Dog Psychology 101
Lessons Rating:
4.4 / 5 Stars (4,334 votes)
Languages:
English - United States, Canada and other English speaking countries
Category:
Availability:
This course is online and available in all 50 states including: California, Florida, Georgia, Illinois, New York, Pennsylvania, Ohio, and Texas.
Course Type:
Self-Paced, Online Class
Grading Policy:
Earn a final grade of 70% or higher to receive an online/downloadable CEU Certification documenting CEUs earned.
Assessment Method:
Lesson assignments and review exams
Course Fee:
$95.00 U.S. dollars
Choose Your Subscription Plan
"I though this course was very helpful. Even after having dogs my whole life, I still picked up some pointers that I will definitely be working on." -- Diana D.
"I was very impressed with this course. It is my experience that any intro course should be somewhat difficult because of the many areas of study that need to be addressed. This course was both highly informative and pleasingly difficult." -- Richard N.
"I learned a lot in this course, I work with dogs and it is helping me to read the dogs body language. So thank you." -- Cynthia G.
"This course is a must for all dog owners & those that are thinking of becoming one. This course should be mandatory by all SPCAS before allowing anyone to own a dog." -- Tara F.
"This course has been amazing love the instructors they did an excellent job I recommend this course to anyone who wants to learn more about dogs great course." -- Corey A.
"The instructor was very prompt in grading and reviewing the lessons. never had to wait long to receive her response on my work. Very pleased with that !! Gave me the feeling that she was right there if I needed her assistance...very nice !!" -- Ginny J.
"Instructor was quick to get back to you and was very encouraging, and the course was extremely helpful and interesting! I took a previous course out of pure interest as I love law, but not applicable as I am canadian, but the Dog Psycholgy course was practical, super helpful and extremely interesting!" -- Michaela W.
"I found both the course and the instructor excellent." -- John H.
"Amazing course, best one I've taken about Dog Physiology." -- Lantz F.
"I really liked this course. The instructor was very helpful and responsive." -- Sandy G.
View More Testimonials...