OS X Yosemite is the latest version of the OS X operating system released by Apple on June 2, 2014. It can be installed on any Mac device that meets the general specification requirements and can be installed for free by going to the Apple App Store. With a redesigned interface, OS X Yosemite gives users a refreshed, modern look, but also more power and ease-of-use than ever before.
In this course, you will learn to navigate and use OS X Yosemite and so much more, including these topics:
· Navigate OS X Yosemite's interface
· Work with files, folders, and icons in OS X Yosemite
· Search your Mac using Spotlight and the Finder window
· Work with the Dock, Finder toolbar, and Menulets
· Find apps, music, moves and more in the App Store and iTunes
· Use the heads-up program switcher
· Use FireWire or Thunderbolt disk mode
· Record movies or your screen
· Edit and play movies in QuickTime
· Play and record sounds
· Use the Mail app to check, send, and receive email
· Create user accounts and set parental controls
· Run Windows on a Mac
You will also learn about the following:
· Programs and applications in OS X Yosemite
· Cocoa and Carbon programs
· Mission Control
· Dashboard
· The free OS X Yosemite programs
· Notifications and the Notification Center
· Time Machine
· iCloud Backup and iCloud Drive
· Hotspot, AirDrop, and Handoff
· The new Safari web browser
· Gatekeeper, Firewall, and privacy shields
· The Messages app
· Printing in OS X Yosemite
· Working with Fonts and Font Book
· Keychain and Password Assistant
· And more
Completely Online
Self-Paced
Printable Lessons
Full HD Video
6 Months to Complete
24/7 Availability
Start Anytime
PC & Mac Compatible
Android & iOS Friendly
Accredited CEUs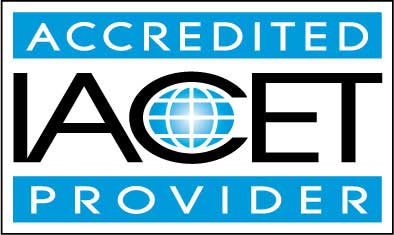 By successfully completing this course, students will be able to:
Describe new features of OS X Yosemite.
Describe methods for navigating OS X Yosemite.
Demonstration Search Using Spotlight.
Identify OS X Yosemite Elements.
Describe working with data in OS X Yosemite.
Describe working with sounds, videos, and speech in Yosemite.
Describe using the mail app for all your email accounts.
Describe working with printers, fonts, and colors.
Summarize security settings.
Demonstrate mastery of lesson content at levels of 70% or higher.
Assessment Guide
| Assessment | Points |
| --- | --- |
| Assignment 1 | 1 points |
| Exam 1 | 10 points |
| Assignment 2 | 1 points |
| Exam 2 | 10 points |
| Assignment 3 | 1 points |
| Exam 3 | 10 points |
| Assignment 4 | 1 points |
| Exam 4 | 9 points |
| Assignment 5 | 1 points |
| Exam 5 | 10 points |
| Assignment 6 | 1 points |
| Exam 6 | 10 points |
| Assignment 7 | 1 points |
| Exam 7 | 10 points |
| Assignment 8 | 1 points |
| Exam 8 | 10 points |
| Assignment 9 | 1 points |
| Exam 9 | 9 points |
| Assignment 10 | 1 points |
| Exam 10 | 10 points |
| Assignment 11 | 1 points |
| Exam 11 | 10 points |
| Assignment 12 | 1 points |
| Exam 12 | 10 points |
| Assignment 13 | 1 points |
| Exam 13 | 10 points |
| Assignment 14 | 1 points |
| Exam 14 | 10 points |
| Assignment 15 | 1 points |
| Exam 15 | 10 points |
| Assignment 16 | 1 points |
| Exam 16 | 10 points |
| The Final Exam | 75 points |