Mastering the Art of Mystery Writing
Dive into the suspenseful and thrilling world of mystery writing with this comprehensive course tailored for both budding and experienced authors. Whether you've always yearned to pen down a captivating mystery or you're an established writer wishing to venture into a new genre, our meticulously designed course will elevate your storytelling craft.
Why Mystery Writing?
Mystery novels have always held a significant position in literary history. In 2023, mystery and detective fiction represented a whopping 20% of book sales in the fiction category. Readers are inherently drawn to the allure of the unknown, the suspense of the narrative, and the intellectual challenge of solving the puzzle. Now, imagine being the architect of such a gripping tale!
Course Journey
The Mystery Genre
Dive deep into the nuances that define this genre. Explore successful mystery narratives and the elements that make them tick.

Starting Out
Every story starts with a spark. Identify your source of inspiration and lay down the foundation of your narrative.

Research
Behind every compelling mystery is a trove of research. Discover techniques to make your story both captivating and believable.

Storytelling - Plot and Sub-Plot
Craft a riveting central plot and complement it with intricate sub-plots that enrich your narrative.

Storytelling - Characters
Construct multifaceted characters that readers root for. Learn the importance of motives, backstories, and development.
... [Continuing through Lessons 6-13 with similar detailed structure]
Exclusive Features
Innovative Writing Exercises: These exercises are engineered to channel your creativity, challenging you to think outside the box and foster fresh ideas.

Knowledge Checks: At the end of each lesson, reflect on your learnings with thought-provoking questions that solidify your understanding.

Continuous Challenges: Irrespective of your age or experience, this course will persistently push your boundaries, ensuring your writing evolves with each lesson.
Key Takeaways
Deep Genre Understanding: Understand the backbone of mystery writing, from its historical roots to its modern-day evolution.

Craftsmanship: Equip yourself with a versatile toolkit to create compelling settings, characters, and plots that resonate with readers.

Sustained Motivation: Writing is as much about consistency as it is about inspiration. Learn techniques to stay motivated and overcome writer's block.

Revision Techniques: Master the art of redrafting and refining your narrative to perfection.
Who is this Course For?
For those with a novel idea but not sure where to start, we'll guide you from a blank page to a compelling mystery. And for the seasoned writer, we offer insights, techniques, and challenges to refine and expand your existing skill set.
Conclusion
The world is full of stories waiting to be told, and the realm of mystery holds some of the most intriguing tales. With the guidance of this course, you're not just learning to write a mystery; you're setting yourself on a path to captivate the minds and hearts of readers. Join us on this thrilling journey and leave an indelible mark in the world of mystery writing.
Completely Online
Self-Paced
Printable Lessons
Full HD Video
6 Months to Complete
24/7 Availability
Start Anytime
PC & Mac Compatible
Android & iOS Friendly
Accredited CEUs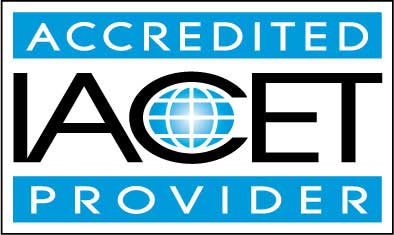 By successfully completing this course, students will be able to:
Describe the mystery genre.
Conduct research.
Describe storytelling essentials--plot and sub-plot.
Define characters.
Define the narrative.
Define the red herring.
Summarize violence and murder.
Create suspense.
Demonstrate methods for creating realism.
Demonstrate techniques for the final revelation.
Show how to redraft a mystery.
Summarize methods for overcoming mystery writer's block.
Demonstrate mastery of lesson content at levels of 70% or higher.
Assessment Guide
| Assessment | Points |
| --- | --- |
| An Introduction | 1 points |
| Lesson 1 Assignment | 15 points |
| Lesson 1: The Mystery Genre | 11 points |
| Lesson 2 Assignment | 15 points |
| Lesson 2: Starting Out | 12 points |
| Lesson 3 Assignment | 15 points |
| Lesson 3: Research | 12 points |
| Lesson 4 Assignment | 15 points |
| Lesson 4: Storytelling; Plot & Sub-plot | 10 points |
| Lesson 5 Assignment | 15 points |
| Lesson 5: Storytelling; Character | 8 points |
| Lesson 6 Assignment | 15 points |
| Lesson 6: Storytelling; Narrative | 9 points |
| Lesson 7 Assignment | 15 points |
| Lesson 7: Mysterious Elements; The Red Herring | 9 points |
| Lesson 8 Assignment | 15 points |
| Lesson 8: Mysterious Elements; Violence and Murder | 7 points |
| Lesson 9 Assignment | 15 points |
| Lesson 9: Mysterious Elements; Suspense | 10 points |
| Lesson 10 Assignment | 15 points |
| Lesson 10: Mysterious Elements; Realism | 10 points |
| Lesson 11 Assignment | 15 points |
| Lesson 11: Mysterious Elements; Revelation | 10 points |
| Lesson 12: Redrafting a Mystery | 10 points |
| Lesson 13A Assignment | 15 points |
| Lesson 13B Assignment | 15 points |
| Lesson 13: Overcoming Mystery Writer's Block | 10 points |