This course is perfect for those who have an interest in either Creative Writing or the Mystery Genre. If you love to write and want to move into this popular genre, or you love to read a great mystery and have often thought you could do it, this course is for you.
Taking you through the processes of creating your Mystery Novel, this course begins by looking at the mystery genre itself and examining this type of writing attribute. We'll then move on to helping you become inspired and motivated as you get started. We'll also focus on some of the important elements of a good mystery--the setting, the characters, the plot, etc.--and help you to become familiar with all the tools the mystery writer uses to create multi-layered, addictive mystery fiction that a reader just cannot put down.

Our innovative writing exercises will get your creative juices flowing by bringing out the writer in you and sparking new ideas. Additionally, there are questions after each lesson which will allow you to recap what you have learned and test your knowledge.
The entire course is designed to offer you great information in a way that will get you thinking about your own mystery and personal writing practices. Whatever your age, experience or level of ability, this course constantly challenges and informs you so that your writing can't fail to improve and you will learn how to stay motivated and inspired through the entire writing process.
For new, aspiring writers--become the mystery writer you have always wanted to be! And for seasoned writers looking to expand their horizons--we'll help strengthen your writing abilities with this very informative course.
Completely Online
Self-Paced
Printable Lessons
Full HD Video
6 Months to Complete
24/7 Availability
Start Anytime
PC & Mac Compatible
Android & iOS Friendly
Accredited CEUs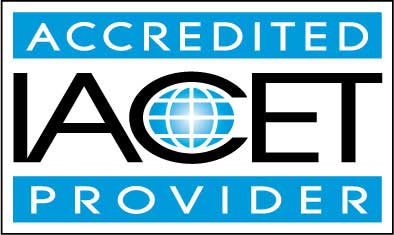 By successfully completing this course, students will be able to:
Describe the mystery genre.
Conduct research.
Describe storytelling essentials--plot and sub-plot.
Define characters.
Define the narrative.
Define the red herring.
Summarize violence and murder.
Create suspense.
Demonstrate methods for creating realism.
Demonstrate techniques for the final revelation.
Show how to redraft a mystery.
Summarize methods for overcoming mystery writer's block.
Demonstrate mastery of lesson content at levels of 70% or higher.
Assessment Guide
| Assessment | Points |
| --- | --- |
| An Introduction | 1 points |
| Lesson 1 Assignment | 15 points |
| Lesson 1: The Mystery Genre | 11 points |
| Lesson 2 Assignment | 15 points |
| Lesson 2: Starting Out | 12 points |
| Lesson 3 Assignment | 15 points |
| Lesson 3: Research | 12 points |
| Lesson 4 Assignment | 15 points |
| Lesson 4: Storytelling; Plot & Sub-plot | 10 points |
| Lesson 5 Assignment | 15 points |
| Lesson 5: Storytelling; Character | 8 points |
| Lesson 6 Assignment | 15 points |
| Lesson 6: Storytelling; Narrative | 9 points |
| Lesson 7 Assignment | 15 points |
| Lesson 7: Mysterious Elements; The Red Herring | 9 points |
| Lesson 8 Assignment | 15 points |
| Lesson 8: Mysterious Elements; Violence and Murder | 7 points |
| Lesson 9 Assignment | 15 points |
| Lesson 9: Mysterious Elements; Suspense | 10 points |
| Lesson 10 Assignment | 15 points |
| Lesson 10: Mysterious Elements; Realism | 10 points |
| Lesson 11 Assignment | 15 points |
| Lesson 11: Mysterious Elements; Revelation | 10 points |
| Lesson 12: Redrafting a Mystery | 10 points |
| Lesson 13A Assignment | 15 points |
| Lesson 13B Assignment | 15 points |
| Lesson 13: Overcoming Mystery Writer's Block | 10 points |