Welcome to the Mixed Media course. This is a specialized art course in which you will be using a multitude of art mediums and supplies, maybe get a little messy, create new art, but most of all, you will have fun! So bring your creativity and imagination to add to the mix and let's get started.
What Exactly is Mixed Media?
The definition of mixed media tells us that this a form of art where you combine two or more art mediums or some kind of materials together which results in a new piece of art. Perhaps you have been doing some mixed media and not even realized it. For example, let's say you paint a watercolor composition, let it dry and then you outline all the objects in the painting with a pen. That is considered mixed media. You used watercolors and a pen. Two mediums! While that is a very simple form of mixed media, it still meets the criteria for creating a new piece of art. Mixed Media can get much more complex and complicated and can use all kinds of items to create layers, texture and increase the size of the original piece of art work.
Completely Online
Self-Paced
Printable Lessons
Full HD Video
6 Months to Complete
24/7 Availability
Start Anytime
PC & Mac Compatible
Android & iOS Friendly
Accredited CEUs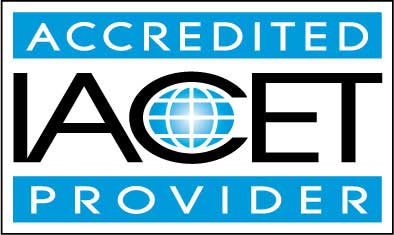 Assessment Guide
| Assessment | Points |
| --- | --- |
| Assignment 1A | 1 points |
| Assignment 1B | 5 points |
| Lesson 1 Exam | 10 points |
| Assignment 2 | 20 points |
| Lesson 2 Exam | 10 points |
| Assignment 3A | 20 points |
| Assignment 3B | 5 points |
| Lesson 3 Exam | 10 points |
| Assignment 4A | 20 points |
| Assignment 4B | 5 points |
| Assignment 5A | 10 points |
| Assignment 5B | 10 points |
| Lessons 4 & 5 Exam | 20 points |
| Assignment 6 | 10 points |
| Lesson 6 Exam | 10 points |
| Assignment 7A | 20 points |
| Assignment 7B | 20 points |
| Assignment 8A | 20 points |
| Assignment 8B | 20 points |
| Lessons 7 & 8 Exam | 20 points |
| Assignment 9A | 20 points |
| Assignment 9B | 20 points |
| Assignment 10A | 20 points |
| Lessons 9 & 10 Exam | 12 points |
| Assignment 11 | 20 points |
| Lesson 11 Exam | 6 points |
| Assignment 12A | 20 points |
| Assignment 12B | 20 points |
| Lesson 12 Exam | 7 points |
| Assignment 13 | 20 points |
| Lesson 13 Exam | 7 points |
| Assignment 14 | 20 points |
| Lesson 14 Exam | 9 points |
| Assignment 15 | 20 points |
| The Final Project | 20 points |
| What did you think? | 25 points |
| The Final Exam | 90 points |