Online Class: Norse Mythology 101
---

$
65.00
no certificate
- OR -
$
90.00
with CEU Certificate*
8

17

547

Students

have taken this course

4

0.4
Thor, Odin, Valhalla--all names you've probably heard of before, but names you might not know represent one of the most unique religions ever conceived. The Norse, the Vikings, the Scandinavians--whatever you prefer to call them, they were one of the most dominant and different civilizations to ever grace our planet. The combination of their civilization and belief systems is something that has puzzled outsiders for ages. The religious tenants lasted over a thousand years, despite never being written down. The gods are still well known today, even though they haven't been worshipped in a thousand more--that is, by most.
Dive into the world of the Norse, where adventure and honor take the place of morality and proper behavior--where fire-breathing wolves bluster about only to be slain by just a common person Life is death, war is peace, and gods are mortal in this ancient, gripping belief-system. You will learn about the roots of the Norse and Viking beliefs, and read about everything from dangerous sea explorations to human sacrifice. Walk the streets of the holy city of Uppsala and feel the wrath of Thor's hammer. Learn what the inside of Valhalla looks like, and what Vikings believed they had to do to get there!
Have you ever wondered how the greatest explorers saw the world through their own eyes? Find out today!
Imagine walking through the medieval villages of a northern European town, with the sounds of metal being hammered into swords, of horses clopping along, and children scurrying about. A man pushes by you with a cart filled with smoked fish and the smell of salt and slightly spoiled meat intoxicates your senses. The sound of the language in the air is gruff, but amicable. There is plenty of hearty laughter. Suddenly you look up and above the turf roofs of the long stone houses, you see giant mounds, rising out of the ground, and a giant wooden building girdled by a golden chain, unmistakably a temple. You walk toward it, out from amidst the dwellings and into a beautifully manicured, shadowy grove. It is late spring, turning to summer, and the trees are starting to bloom.
You approach the temple, and within it you see three grand statues. In the middle, an imposing male figure stands holding what appears to be an upside-down cross and on either side of him, two other deities. You have come upon the Temple of Uppsala, one of the most spiritual sites of the Norse empire, and are standing before the image of Thor, flanked by the gods Odin and Freyr. Turning around to look out the door, you see people gathering, pulling livestock into the grove and building pyres. This evening the community will celebrate by slaying the animals and even hanging their fellow men from the trees outside by their necks. It has been nine years since the last Walpurgis festival, which paid homage to Odin's nine days of torment hanging from the Yggdrasil, the World Tree (or the tree of life).
Names within this ancient story, Odin, Thor, Freyr, even the Yggdrasil, are in popular use today. The Yggdrasil tree is, for example, a central plot point many of the games that compose the Dragon Warrior/Dragon Quest video game series that has sold nearly 60 million games with 26 total games in the series, making it the third best-selling role-playing game (RPG) series of all time. A film based on the comic book character, Thor, who himself is based on the Norse god, raked in nearly $450 million worldwide in 2011. Odin is also a comic book character today, and a common character in the Final Fantasy RPG video game series, the best-selling series of all time. Odin is said to be the inspiration for J.R.R. Tolkien's Lord of the Rings character, Gandalf.
While we still pay homage to the Norse deities and places of worship in popular culture, we also still follow many of the traditions that originated with the Norse people. Christmas, for example, is celebrated during the same time as the Norse festival of Jul (Yul), the Norse New Year; the exchanging of gifts on Christmas morning, a Jul tradition; the lighting of the Yule log, a Jul tradition; the hanging of mistletoe, a Jul tradition. Jul was celebrated between December 20 and December 31 -- 12 days, just like the 12 days of Christmas (though we now finish on the 25th). The holiday season is called Christmas today, because the god Freyr was replaced by Jesus Christ during the conversion of the Norse people to Christianity.
The festival started with the children of Norse towns leaving their shoes outside of their doors filled with oats and other feed for Odin's great horse, Sleipnir (which had eight (8) legs, to feed from as he rode throughout the land on the evening of December 20th, an event called the Wild Ride. In exchange, the children would each receive a treat, a celebration that continues today with the leaving of cookies for our modern Santa Claus, in order to receive stocking stuffers; or, in a more direct homage, carrots for Santa's reindeer in the slippers of children in Northern Europe.
As Freyr was honored during Jul, Thor was honored upon the rise of the first full moon in January, during a celebration called Thurseblot, encouraging him to bring forth the season of spring with his hammer. Holidays that end with "blot" indicate that a sacrifice was to be made to the gods. Near the end of March, there is another holiday called Eostre, worshiping the coming of spring. It is not known whether Eostre was the name of a goddess, or just of the holiday itself. If you think the word "Eostre" seems very similar to "Easter", you would be right. Easter and its timing is the namesake of Eostre, and the celebrations are as similar as Jul's are to Christmas. The practice of decorating eggs in honor of spring, in fact, originated with this Old Norse holiday. We haven't even begun our journey yet, so why not join us today?
Completely Online
Self-Paced
Printable Lessons
Full HD Video
6 Months to Complete
24/7 Availability
Start Anytime
PC & Mac Compatible
Android & iOS Friendly
Accredited CEUs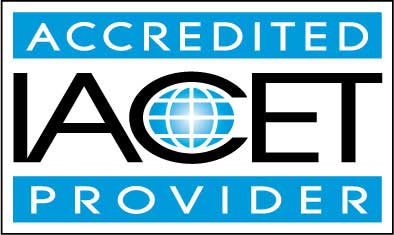 Lesson 1. Norse Worship
While we still pay homage to the Norse deities and places of worship in popular culture, we also follow many of the traditions that originated with the Norse people.
15

Total Points
Lesson 1 Video A
Lesson 1 Video B : Lesson Discussion
Review Article: Norse Mythology
Take Poll: Norse Mythology
Take Survey: Reasons for Taking this Course
Complete Assignment: An Introduction
Complete: Lesson 1 Exam
Lesson 2. The Gods
Many runes were inscribed with myths surrounding the Norse gods, as well as human folk heroes.
34

Total Points
Lesson 2 Video A
Lesson 2 Video B : Lesson Discussion
Review 2 Articles: Norse Gods and Goddesses; The Norse Gods
Complete Assignment: Norse gods and goddesses
Complete: Lesson 2 Exam
Lesson 3. The Eddas
The Eddas are the manuscripts in which Norse mythology was written toward the end of Norse polytheism's dominance.
35

Total Points
Lesson 3 Video A
Lesson 3 Video B : Lesson Discussion
Review Article: The Poetic Edda
Complete Assignment: The Eddas
Complete: Lesson 3 Exam
Lesson 4. Other Texts
Another record of Norse mythology comes from the 13th century, in a book called the Gesta Danorum.
35

Total Points
Lesson 4 Video A
Lesson 4 Video B : Lesson Discussion
Review 3 Articles: Gesta Danorum; Ynglinga Saga; Runic Alphabet Information
Take Poll: Norse Texts
Complete Assignment: Other Texts
Complete: Lesson 4 Exam
Lesson 5. Pre-Norse Mythology
One of the earliest records of Germanic paganism/polytheism/mythology comes from the Roman historian, Tacitus, and his book, Germania.
34

Total Points
Lesson 5 Video A
Lesson 5 Video B : Lesson Discussion
Complete Assignment: Pre-Norse Mythology
Complete: Lesson 5 Exam
Lesson 6. The Sagas
While other civilizations were trading over mere mountain ranges, the Norse were trading across oceans.
35

Total Points
Lesson 6 Video A
Lesson 6 Video B : Lesson Discussion
Review 2 Articles: Sagas and other Literature; The Icelandic Sagas
Complete Assignment: The Sagas
Complete: Lesson 6 Exam
Lesson 7. Iconography and Art
The letters of the Norse have a more artistic and slightly primal quality than many other alphabets from the region -- something that translated either to or from both the iconography, and art, of the civilization.
32

Total Points
Lesson 7 Video A
Lesson 7 Video B : Lesson Discussion
Review 2 Articles: Norse Art; Norse Symbols
Complete Assignment: Art and Iconography
Complete: Lesson 7 Exam
Lesson 8. Norse Mythology and the World
Norse mythology, due to its barely referenced domination of much of Europe, is a forefather to many parts of our religious lives today -- even if it came well after the more excessive dominance of the religions observed today.
91

Total Points
Lesson 8 Video A
Lesson 8 Video B : Lesson Discussion
Review 2 Articles: Norse Mythology and Popular Culture; Norse Mythology and Video Games
Take Poll: What is your opinion of this course?
Take Survey: Program Evaluation Follow-up Survey (End of Course)
Complete: The Final Assignment
Complete: Lesson 8 Exam
Complete: The Final Exam
By successfully completing this course, students will be able to:
Describe Norse worship and the gods.

Describe The Eddas.

Describe Pre-Norse Mythology.

Summarize The Sagas.

Summarize Iconography and Art of Norse Mythology, and

Demonstrate mastery of lesson content at levels of 70% or higher.
Additional Course Information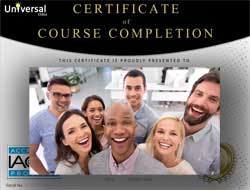 Document Your Lifelong Learning Achievements

Earn an Official Certificate Documenting Course Hours and CEUs
Verify Your Certificate with a Unique Serial Number Online
View and Share Your Certificate Online or Download/Print as PDF
Display Your Certificate on Your Resume and Promote Your Achievements Using Social Media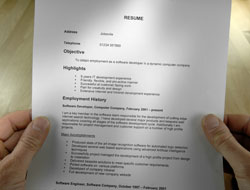 Course Title:
Norse Mythology 101
Lessons Rating:
4.7 / 5 Stars (556 votes)
Languages:
English - United States, Canada and other English speaking countries
Category:
Course Type:
General Education (Self-Paced, Online Class)
Grading Policy:
Earn a final grade of 70% or higher to receive an online/downloadable CEU Certification documenting CEUs earned.
Assessment Method:
Lesson assignments and review exams
Duration:
Continuous: Enroll anytime!
Choose Your Subscription Plan
"I liked having information on the Norse people themselves, including details on the temples and rituals, and enjoyed the historical portion." -- Jay L.
"Good stuff!" -- Kyle B.
"I love how easy the class was to use!" -- Donnie G.