The healthcare industry, complex and rigorous even for the most knowledgeable and thorough of professionals, requires that paperwork be submitted both in a highly accurate and very timely manner.
The area of healthcare involving the completion of paperwork outlining patients' billing histories and submission of them to the individual's insurance company for reimbursement is known as 'medical billing'. Within medical billing there exists the practice of 'medical coding' whereby codes are assigned to medical procedures and diagnoses in order to relay--in a universally accepted medical language--information to the insurance company or in some cases, governmental agencies and/or consulting firms.
Also known as 'insurance coding', medical billing/coding is viewed to be essential to the healthcare industry for it creates and maintains a single, unified language by which all (physicians, medical administrators, insurance companies, government healthcare officials) integrated parties are able to effectively communicate.
In this course, we're going to learn medical coding from the ground up. Whether you are new to medical coding, or already have experience, this course is written in 'laymen's terms' yet is comprehensive enough to help even seasoned medical coders.
Completely Online
Self-Paced
6 Months to Complete
24/7 Availability
Start Anytime
PC & Mac Compatible
Android & iOS Friendly
Accredited CEUs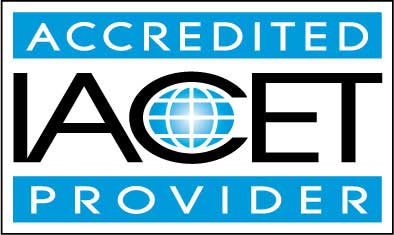 By successfully completing this course, students will be able to:
Define medical coding.
Summarize diagnosis coding.
Define ICD-9-CM and summarize its coding and structure.
Describe the reimbursement process.
Demonstrate solving ICD-9-CM coding practice problems.
Define Current Procedural Terminology (CPT) and summarize its coding and structure.
Demonstrate Evaluation and Management (E/M) Coding.
Demonstrate Surgery and Integumentary System Coding.
Demonstrate using Anesthesia CPT Codes.
Demonstrate coding for Cardiovascular, Respiratory, Musculoskeletal Systems.
Demonstrate Radiology and Pathology Coding.
Solve CPT Coding Practice Problems.
Summarize documentation procedures.
Summarize issues with fraud and abuse.
Demonstrate mastery of lesson content at levels of 70% or higher.
Assessment Guide
| Assessment | Points |
| --- | --- |
| Lesson Exam 1 | 50 points |
| WEB BASED TRAINING- Diagnosis Coding: Using the ICD-10-CM | 5 points |
| Lesson Exam 2 | 91 points |
| Lesson Exam 3 | 10 points |
| Lesson Exam 4 | 90 points |
| Lesson Exam 5 | 40 points |
| Lesson Exam 6 | 100 points |
| Lesson Exam 7 | 80 points |
| Lesson Exam 8 | 100 points |
| Lesson Exam 8 | 100 points |
| Lesson Exam 9 | 100 points |
| Lesson Exam 11 | 100 points |
| Lesson Exam 12 | 11 points |
| Lesson Exam 13 | 5 points |
| WEB-BASED TRAINING: Combating Medicare Parts C and D Fraud, Waste, & Abuse | 5 points |
| Lesson Exam 14 | 10 points |