Marine biology is the science of saltwater and everything that lives, moves, and filters through it. The word "marine" in this sense refers specifically to saltwater that you find in oceans, not freshwater, which is found in lakes.
When you look at a globe, you can see that nearly three quarters of the Earth's surface is covered with water. Scientists believe life on Earth got its start in the ocean, and gradually adapted to life on land. Some land-based organisms eventually returned to the water, like dolphins and whales. Tiny ocean plants, called phytoplankton, produce most of the oxygen in the air we breathe. When producing oxygen, these plants soak up carbon dioxide, removing this gas from the air.
The ocean is always in motion: currents move water around the globe. Water evaporates and rises into the atmosphere where it will eventually fall as rain and snow. Cold water sinks in the ocean, warm water rises, and this constant movement distributes heat and nutrients around the globe.
In this course, you will learn about life in the ocean depths, at the Polar extremes, in coral reefs, estuaries, and in the open sea. You will learn about plants large and small, marine birds, reptiles, invertebrates and fish. You will learn how all these organisms connect with each other in the marine biome, and what threats are facing these ecosystems.
Completely Online
Self-Paced
6 Months to Complete
24/7 Availability
Start Anytime
PC & Mac Compatible
Android & iOS Friendly
Accredited CEUs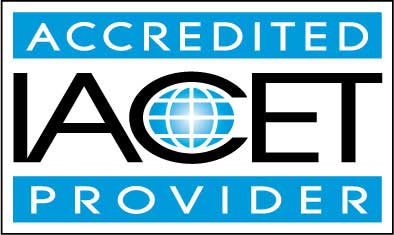 By successfully completing this course, students will be able to:
Define what marine biology is and why it is important to study.
Describe geology and the ocean, currents and tides.
Understanding the nomenclature of marine biology
Identify invertebrates of the marine environment.
Identify vertebrates of the marine environment.
Identify marine fish.
Identify marine mammals.
Describe marine ecosystems.
Summarize what estuaries are and why they are important.
Summarize coral reef biology and ecosystems.
Describe life in the polar oceans and the open sea.
Describe life in the ocean's depth and its future with the human race.
Demonstrate mastery of lesson content at levels of 70% or higher.
Assessment Guide
| Assessment | Points |
| --- | --- |
| An Introduction | 5 points |
| Lesson 1 Assignment | 25 points |
| Lesson 1: Introduction | 10 points |
| Lesson 2 Assignment | 25 points |
| Lesson 2: Geology and the Ocean | 10 points |
| Lesson 3 Assignment | 25 points |
| Lesson 3: Currents and Tides | 10 points |
| Lesson 4 Assignment | 25 points |
| Lesson 4: What's in a Name? | 10 points |
| Lesson 5 Assignment | 25 points |
| Lesson 5: Invertebrates | 10 points |
| Lesson 6 Assignment | 25 points |
| Lesson 6: Vertebrates | 10 points |
| Lesson 7 Assignment | 25 points |
| Lesson 7: Marine Fishes | 10 points |
| Lesson 8 Assignment | 25 points |
| Lesson 8: Marine Mammals | 10 points |
| Lesson 9 Assignment | 25 points |
| Lesson 9: Marine Ecosystems | 10 points |
| Lesson 10 Assignment | 25 points |
| Lesson 10: Life at the Shore | 9 points |
| Lesson 11 Assignment | 25 points |
| Lesson 11: Estuaries | 10 points |
| Lesson 12 Assignment | 25 points |
| Lesson 12: Coral Reef Biology | 10 points |
| Lesson 13 Assignment | 25 points |
| Lesson 13: Coral Reef Ecosystems | 10 points |
| Lesson 14 Assignment | 25 points |
| Lesson 14: Life in the Polar Oceans | 10 points |
| Lesson 15 Assignment | 25 points |
| Lesson 15: The Open Sea | 10 points |
| Lesson 16 Assignment | 25 points |
| Lesson 16: Life in the Ocean's Depth | 10 points |
| Lesson 17 Assignment | 25 points |
| Lesson 17: Oceans in Jeopardy | 10 points |
| The Final Exam | 75 points |