Health is defined as an optimal state of physical, emotional, mental, social and spiritual well being. The same explanation applies to wellness. It's like that old saying "You don't have anything if you don't have your health." Our birth certificates don't have an expiration date. We're entitled to a lifetime of wellness. But we have to earn it.
This Lifetime Wellness course will give you a blueprint to help you feel alive, vital, confident and experience a state of well-being. Treatment of disease may save lives, but it rarely results in wellness behavior and a feeling of well-being. Medical treatments rarely result in the ability to make healthier choices and deal with stress in a positive way.
Can you actually exercise your mind back to wellness? Why not? Tune in to the messages your body is sending you; learn to take charge of your body composition and ways to nourish your body with fitness. Get the jump on nutrition by making good choices. New is only new for a day but personal growth never quits.
Whether you're contemplating a second career or getting fit inside and out, this Lifetime Wellness course will help you design an entire existence worth of living. Learn about weight and diet, and the importance of exercise to maintain good health. You'll explore new ways to define yourself, not only by past accomplishments but by the possibilities you create for the future. Lifetime Wellness gives you all the tools to create a lifetime of fulfillment at any age.
Completely Online
Self-Paced
Printable Lessons
Full HD Video
6 Months to Complete
24/7 Availability
Start Anytime
PC & Mac Compatible
Android & iOS Friendly
Accredited CEUs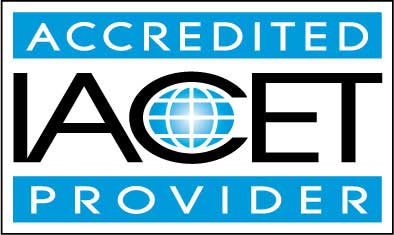 By successfully completing this course, students will be able to:
Define wellness management.
Define fitness management.
Describe upper and lower body strength.
Take charge of your body composition.
Describe muscular fitness for body and mind.
Recognize proper nutrition.
Describe eating disorders.
Describe maintaining a healthy emotional balance.
Describe disease prevention and how to promote longevity.
Demonstrate mastery of lesson content at levels of 70% or higher.
Assessment Guide
| Assessment | Points |
| --- | --- |
| An Introduction | 5 points |
| Lesson 1 Assignment | 25 points |
| Lesson 1 Exam: Introduction to Wellness Management | 90 points |
| Lesson 2 Assignment | 25 points |
| Lesson 2 Exam: Introduction to Fitness Management | 90 points |
| Lesson 3 Assignment | 25 points |
| Lesson 3 Exam: Upper and Lower Body Strength | 90 points |
| Lesson 4 Assignment | 25 points |
| Lesson 4 Exam: Take Charge of Your Body Composition | 90 points |
| Lesson 5 Exam: Muscular Fitness for Body and Mind | 90 points |
| Lesson 6 Assignment | 25 points |
| Lesson 6 Exam: Getting the Jump on Nutrition | 100 points |
| Lesson 7 Exam: Eating Disorders | 90 points |
| Lesson 8 Assignment | 25 points |
| Lesson 8 Exam: Maintaining a Healthy Emotional Balance | 100 points |
| Lesson 9 Assignment | 25 points |
| Lesson 9 Exam: Disease Prevention and Risk Factors | 90 points |
| Lesson 10 Assignment | 25 points |
| Lesson 10 Exam: Aging and Longivity | 100 points |
| Lesson 11 Assignment | 20 points |
| Lesson 11 Exam: Live in the Present - Think About Tomorrow | 100 points |
| The Final Exam | 51 points |