Course Introduction
Adobe Illustrator is a powerful drawing software program offered by Adobe. Anyone, regardless of artistic or computer ability, can use Illustrator to draw shapes and lines, create text, or import graphics and pictures. You can use Illustrator to do a layout for a book, create a web page, and the list goes on. The best thing about it is, however, that you can do all these things easily using Illustrator once you learn the program and what different functions and features it provides.
This course was designed to teach you everything you need to know to make full use of Adobe Illustrator. However, you should be forewarned that Illustrator is a large program because there is so much you can do with it. If you've used Illustrator before, then the first half of this course may serve as a review to you. That's because we start at the beginning, showing you around the program and teaching you how to do the most basic functions. These are the building blocks that will make Illustrator's advanced features easy to learn and use when we start to cover them later in the course.
Take a look at just some of the things that you'll learn how to:
· Navigate Illustrator and where to find all the tools and features you'll need
· Draw basic shapes
· Draw objects
· Create vector images, then edit those vector images quickly and easily
· Add color to your work
· Use blends, gradients, and patterns
· Create symbols to place into your work to save time
· Create layers and masks
· Draw landscapes such as buildings and houses with ease using perspective
· Add graphs to your documents
· Add text to your documents – and even to your objects and shapes
· Create drawings, business cards, brochures, or anything you want using Adobe Illustrator
· And much, much more!
If you're new to Illustrator, don't be nervous or worry. Again, we'll start at the beginning and teach you everything you need to know in simple, everyday language so you understand and learn. We'll even give you lesson exercises and assignments to aid you on your way. By the end of the course, no matter who you are or how much experience you've had with the program in the past, you will be an advanced user capable of using Adobe Illustrator like a professional.
Completely Online
Self-Paced
Printable Lessons
Full HD Video
6 Months to Complete
24/7 Availability
Start Anytime
PC & Mac Compatible
Android & iOS Friendly
Accredited CEUs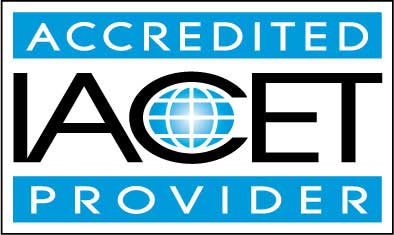 By successfully completing this course, students will be able to:
Describe what Adobe Illustrator is and what it can potentially do for you.
Demonstrate working with documents.
Demonstrate drawing and transforming objects.
Demonstrate making and saving selections.
Demonstrate working with shapes and objects.
Demonstrate working with color.
Demonstrate using gradients, pattern fills, and blends, points, and path.
Demonstrate working with layers.
Demonstrate working with type in Illustrator.
Demonstrate drawing and painting techniques in Illustrator.
Demonstrate using Illustrator effects and symbols.
Demonstrate mastery of lesson content at levels of 70% or higher.
Assessment Guide
| Assessment | Points |
| --- | --- |
| Lesson 1 Assignment | 1 points |
| An Introduction | 1 points |
| Lesson 1: Introduction to Adobe Illustrator CS6 | 9 points |
| Lesson 2 Assignment | 1 points |
| Lesson 2: Working With Documents | 10 points |
| Lesson 3 Assignment | 1 points |
| Lesson 3: Drawing and Transforming Objects | 10 points |
| Lesson 4 Assignment | 1 points |
| Lesson 4: Making and Saving Selections | 10 points |
| Lesson 5 Assignment | 1 points |
| Lesson 5: Working with Shapes and Objects | 10 points |
| Lesson 6 Assignment | 1 points |
| Lesson 6: Working with Color | 10 points |
| Lesson 7 Assignment | 1 points |
| Lesson 7: Gradients, Pattern Fills, and Blends | 10 points |
| Lesson 8 Assignment | 1 points |
| Lesson 8: Points and Paths | 10 points |
| Lesson 9 Assignment | 1 points |
| Lesson 9: Working With Paths | 10 points |
| Lesson 10 Assignment | 1 points |
| Lesson 10: Working With Layers | 10 points |
| Lesson 11 Assignment | 1 points |
| Lesson 11: Working with Type | 10 points |
| Lesson 12 Assignment | 1 points |
| Lesson 12: Drawing and Painting | 10 points |
| Lesson 13 Assignment | 1 points |
| Lesson 13: Illustrator Effects | 9 points |
| Lesson 14 Assignment | 1 points |
| Lesson 14: Symbols | 10 points |
| Lesson 15 Assignment | 1 points |
| Lesson 15: Outputting Your Work | 10 points |
| The Final Exam | 30 points |