Many professionals who enter into the world of human resources quickly believe that they will succeed in their new found field simply because they have a knack for relating with people from all walks of life. While having "good people skills" is certainly a positive attribute for working in the human resources field, being in tune with the ever-changing policies and procedures that successfully make a team or company tick, is just as important as being the boss that everyone loves. Managing your rules and guidelines works in tandem with managing "your humans."
Today, many managers enter the world of human resources simply because they are exceptional managers. They have climbed the rank and file of the corporate ladder, succeeding at each rung, to the point where they are now managing a team, which may include "kids" fresh out of college or professionals who have been in the workforce for some time, sometimes even longer than the manager himself. Having the ability to create synergy on his team, to drive productivity and provide opportunities for employee growth while developing policies and procedures that apply to all are just a few of the trademarks that make a great manager.
Others enter the human resource field by choice. They are the "people" people who want to work in the actual Human Resources department of a company to become "the people that staff and operate an organization as contrasted with the financial and material resources of an organization. The organizational function that deals with the people ..." Whether its entering the world of human resources by choice or by being thrown in because of your professional successes, the basic principles remain the same: you not only want to get the job done, but also you want to get it done with good people who work collectively and cooperatively toward a common goal successfully. Hiring the right people, training them, affording them opportunities for growth, all while setting parameters and guidelines, is the key to great human resource management.
Completely Online
Self-Paced
6 Months to Complete
24/7 Availability
Start Anytime
PC & Mac Compatible
Android & iOS Friendly
Accredited CEUs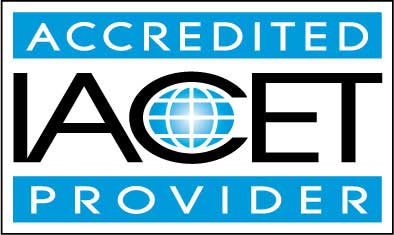 By successfully completing this course, students will be able to:
Define what Human Resources Management is.
Describe the history of Human Resources.
Describe the practices to find and hire the best employees.
Describe compensation and benefits.
Describe how to stay in compliance and methods to create a safe workplace.
Describe training, employee recognition and discipline policies and procedures.
Summarize professional development requirements and policies.
Describe termination and resignation procedures.
Demonstrate mastery of lesson content at levels of 70% or higher.
Assessment Guide
| Assessment | Points |
| --- | --- |
| Lesson 1: HR Management and Development | 30 points |
| Quiz for Module I - Introduction to Human Resource Management | 3 points |
| Lesson 2: HR Management and HR Movement | 30 points |
| Quiz for Module II - History of Human Resources | 9 points |
| Lesson 3: Employee Selection Process | 25 points |
| Quiz for Module III - Finding and Hiring the best "Human" for the job | 8 points |
| Lesson 4: Components of Pay | 30 points |
| Quiz for Module IV - Compensation and Benefits | 9 points |
| Lesson 5: Employee Handbook | 30 points |
| Quiz for Module V - Staying within compliance & creating a safe workplace | 10 points |
| Lesson 6: Motivation and HR Management | 30 points |
| Quiz for Module VI - Training, Employee recognition and discipline | 7 points |
| Lesson 7: Leadership Programs and Employee Growth | 25 points |
| Quiz for Module VII - Professional development | 10 points |
| Lesson 8: Legal Termination of Employees | 30 points |
| Quiz for Module VIII - Calling it quits | 7 points |
| HR Skills: Lesson 9 Exam | 45 points |
| HR Skills: Lesson 10 Exam | 35 points |
| HR Skills: Lesson 11 Exam | 40 points |
| HR Skills: Lesson 12 Exam | 30 points |
| HR Skills: Lesson 13 Exam | 45 points |
| HR Skills: Lesson 14 Exam | 35 points |
| HR Skills: Lesson 15 Exam | 25 points |
| The Final Exam | 31 points |
| HR Skills: Lesson 16 Exam | 20 points |