This online Excel course covers everything you need to know about using Microsoft's famous spreadsheet software. Excel 2021 (also know as Excel for Microsoft 365 in their subscription-based model) is the most recent version of Excel and it allows users to create rich, stylized, and even interactive spreadsheets used for storing, organizing, sorting, calculating, and charting data. With Excel, you can create visually stunning content that represents your data. It has the power to turn your numbers into a visual storybook! But before you start using Excel though, you should first learn what all the features Excel offers are and how to use them, so that your spreadsheets are built correctly the first time.
The first few lessons explain how to use Excel core features such as formatting rules and techniques. We then move on to formulas. Formulas are the foundation for most basic and complex spreadsheets that store data. Formulas allow you to automatically calculate results based on any number of variables including information stored in your rows, columns and cells. Once we learn how to use formulas, we'll move on to scenarios, pivot tables and what-if charts. These advanced tools allow you to track your reports and create projections for your business.
Nowadays, your Excel spreadsheet should include at least one chart, so we have step-by-step tutorials on charting, graphics, and using images. All these added components help make spreadsheets more visually appealing. We also review ways to use common functions as well as sort and filter data, so you can view large data sets in chronological, alphabetical or numerical order.
With clear and concise step-by-step directions, beautifully illustrated lessons with screenshots, and HD Video tutorials, this online Microsoft Excel course will teach you everything you need to know to become an Excel power user.
Note: You do not need access to Excel software in order to successfully complete this course, although it is strongly recommended in order to follow along with the course examples.
Completely Online
Self-Paced
Printable Lessons
Full HD Video
6 Months to Complete
24/7 Availability
Start Anytime
PC & Mac Compatible
Android & iOS Friendly
Accredited CEUs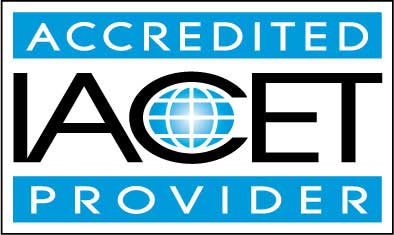 Assessment Guide
| Assessment | Points |
| --- | --- |
| Your Spreadsheet and Computer Experience | 2 points |
| Lesson 1: Exam | 16 points |
| Lesson 2: Exam | 18 points |
| Lesson 3 Activity: Test Your Excel Skills | 2 points |
| Lesson 3: Exam | 20 points |
| Lesson 4 Activity: Test Your Excel Skills | 2 points |
| Lesson 4: Exam | 20 points |
| Lesson 5 Activity: Test Your Excel Skills | 2 points |
| Lesson 5: Exam | 20 points |
| Lesson 6 Activity: Test Your Excel Skills | 2 points |
| Lesson 6: Exam | 20 points |
| Lesson 7 Activity: Test Your Excel Skills | 2 points |
| Lesson 7: Exam | 20 points |
| Lesson 8 Activity: Test Your Excel Skills | 2 points |
| Lesson 8: Exam | 20 points |
| Lesson 9 Activity: Test Your Excel Skills | 2 points |
| Lesson 9: Exam | 20 points |
| Lesson 10 Activity: Test Your Excel Skills | 2 points |
| Lesson 10: Exam | 20 points |
| Lesson 11 Activity: Test Your Excel Skills | 2 points |
| Lesson 11: Exam | 20 points |
| Lesson 12: Exam | 18 points |
| Lesson 13 Activity: Test Your Excel Skills | 2 points |
| Lesson 13: Exam | 20 points |
| Lesson 14: Exam | 20 points |
| The Final Exam | 158 points |