Mastering the Maze of Depression: A Comprehensive Guide to Well-being
Depression, a global concern affecting millions, is a topic both vast and personal. Despite its prevalence, the cloud of myths, misconceptions, and stigma often overshadows genuine understanding and self-help efforts. This course, titled "Mastering the Maze of Depression," delves deep into unraveling the enigma of depression, providing actionable insights for those seeking light amidst the shadows.
This dynamic online course places a significant emphasis on mild to moderate depression, delineating its myriad symptoms, potential causes, and the impacts it can have on individuals and their daily lives. While it acknowledges the undeniable importance of conventional therapies, such as counseling and medical intervention, it ventures beyond to present a comprehensive array of alternative and self-help therapies.
Course Features:
Holistic Approach: Integrating the essence of both conventional and alternative treatments, this course addresses the whole individual – mind, body, and spirit.

Actionable Insights: Through a series of engaging lessons, the course ensures that learners not only gain knowledge but also strategies and tactics to actively manage and mitigate symptoms.

Interactive Modules: Engage with varied materials like assignments, netlinks, and polls to ensure an immersive and hands-on learning experience.
Course Breakdown:
What is Depression?: Delve deep into the clinical and experiential definitions, understanding depression from both a medical and personal lens.

Dispelling Myths: Challenge common misconceptions about depression, breaking down barriers that often hinder understanding and empathy.

Some Causes of Depression: Explore the multifaceted origins, from genetic predispositions to environmental triggers.
Why This Course?:
Depression, while complex, is not insurmountable. This course encourages proactive personal agency, fostering a mindset where every action, no matter how small, is a stride towards wellness. Whether it's as simple as making a doctor's appointment, choosing to engage in physical activity, or exploring alternative therapies, every step is celebrated as a victory over inertia.
Moreover, in an era where mental well-being is paramount, understanding depression is not just personal – it's societal. By demystifying it, we contribute to a more empathetic, understanding, and compassionate community.
Who Should Enroll?:
Individuals Experiencing Depression: Gain tools and strategies to navigate your journey towards wellness.

Family & Friends: Equip yourself with understanding and knowledge to support loved ones.

Professionals: Counselors, therapists, and educators can benefit from a refreshed perspective and updated knowledge on the subject.

Lifelong Learners: Anyone keen to understand a crucial aspect of human psychology and well-being.
In Conclusion:
"Mastering the Maze of Depression" is not merely an informational course; it's a lifeline, a repository of knowledge, hope, and actionable strategies. It's about understanding that while the journey through the maze may be intricate and challenging, with the right tools and guidance, the exit is within reach. Enroll today to commence your journey towards understanding, empathy, and well-being.
Completely Online
Self-Paced
Printable Lessons
Full HD Video
6 Months to Complete
24/7 Availability
Start Anytime
PC & Mac Compatible
Android & iOS Friendly
Accredited CEUs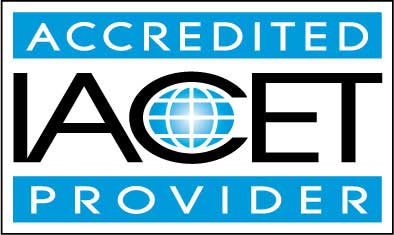 By successfully completing this course, students will be able to:
Define depression.
Recognize the myths surrounding depression.
Describe causes of depression.
Summarize new developments and ideas about depression.
Describe methods to help yourself with depression.
Describe the types of physical exercise that can help depression.
Describe alternative approaches to depression management.
Describe the affects of nourishment on depression.
Recognize when to seek and what to expect from counseling and psychotherapy.
Summarize steps to take to get motivated in life.
Demonstrate mastery of lesson content at levels of 70% or higher.
Assessment Guide
| Assessment | Points |
| --- | --- |
| Introduce Yourself | 2 points |
| Lesson 1: What is Depression | 10 points |
| Lesson 2: Dispelling Myths | 10 points |
| Lesson 3: Let's Look at Some Causes | 10 points |
| Lesson 4: New Ideas about Depression | 10 points |
| Lesson 5: Helping Our Selves | 10 points |
| Lesson 6: Let's Get Physical | 10 points |
| Lesson 7: Some Alternative Approaches | 10 points |
| Lesson 8: Nourish Your Whole Self! | 10 points |
| Lesson 9: Smart Ideas for Depressed People | 10 points |
| Lesson 10: Counseling and Psychotherapy | 10 points |
| Lesson 11: Taking Control - Getting Motivated | 9 points |
| The Final Exam | 55 points |