China is becoming a world power. The economy is booming. The people are prospering now more than ever before. On top of that, more and more Western companies are doing business with Chinese counterparts. We are seeing China appear more in our news, and we're seeing the country become a force in manufacturing and politics.
However, China is not a new up-and-comer in the world. It's a country that's thousands of years old and steeped in history and culture. From its beautiful landscapes, to its etiquette, and to its philosophical beliefs that influence daily life, China is a country whose ancient roots influence its modern society. It's a fascinating place to learn about… and easy to fall in love with.
This course was designed to teach you about Chinese culture today and the accepted behaviors of the Chinese people. You'll learn about the lifestyles of modern Chinese people, the philosophies that guide their lives, and get an in-depth glimpse into Chinese culture so that, if you visit, you'll fit right in.
You'll also learn:
The history of China
About the climate and terrain
The ancient philosophies that still influence the culture and the people
Day to day life in China
The Chinese views on gender, family, and even foreigners (this may not be what you think)
Regional cuisines that you may encounter
Occupations and hobbies in China
Religions in China
About Chinese medicine
Business etiquette and culture
And much, much more.
If you're curious about China or are planning a visit either for business or pleasure, this course is a must-have. You can buy a travel guide in any bookstore. This course, however, will introduce you to the most important part of China: its people. You'll learn everything you want to know about their culture, and you'll get more than enough insight to be a welcome part of Chinese society during your visit.
Completely Online
Self-Paced
6 Months to Complete
24/7 Availability
Start Anytime
PC & Mac Compatible
Android & iOS Friendly
Accredited CEUs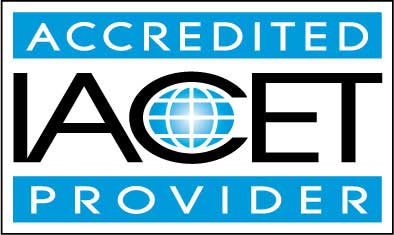 By successfully completing this course, students will be able to:
Summarize China as a country.
Describe Chinese attitudes about foreigners, gender, and family.
Summarize Chinese lifestyles and home life.
Summarize Chinese government, politics, religions, rituals, values, attitudes, and the media.
Summarize health and well being in China.
Describe culture and nightlife in China.
Describe business culture in China.
Demonstrate mastery of lesson content at levels of 70% or higher.
Assessment Guide
| Assessment | Points |
| --- | --- |
| An Introduction | 5 points |
| Lesson 1: China: Its History, Land, and People | 10 points |
| Feelings for the West | 25 points |
| Lesson 2: Attitudes on Foreigners, Gender, and Family | 10 points |
| Home Life | 25 points |
| Lesson 3: Lifestyles and Home Life | 10 points |
| Chinese Government | 25 points |
| Lesson 4: Government, Politics, and the Media | 10 points |
| Chinese Religions | 25 points |
| Lesson 5: Religions and Rituals | 10 points |
| Chinese Values | 25 points |
| Lesson 6: Chinese Values and Attitudes | 10 points |
| Chinese Medicine | 25 points |
| Lesson 7: Health and Well Being | 10 points |
| Chinese Foods | 25 points |
| Lesson 8: Food and Drink | 10 points |
| Chinese Culture | 25 points |
| Lesson 9: Culture and Nightlife | 10 points |
| Business Culture | 25 points |
| Lesson 10: Business Culture | 10 points |
| Chinese Etiquette | 25 points |
| Lesson 11: Banquets and Events | 10 points |
| The Final Assignment | 100 points |
| Lesson 12: Communicating | 10 points |
| The Final Exam | 60 points |