Excel is one of the most powerful tools in Microsoft Office. You can import, query, analyze and manipulate data to create powerful reports that can be used by individuals and enterprise businesses alike. This course explores some of the more advanced features of Microsoft Excel to give you a more powerful experience when you need the most out of spreadsheet software.
In this Excel 2019 advanced course, you'll learn all about...
Outlines, Custom Views, and Templates

Mathematical Functions

Data Functions and Data Lookups

The IF Function

Manipulating Text

Conditional Formatting

Sparklines

Importing, Cleaning and Validating Data

Pivot Tables and Pivot Charts

The What-If Analysis

Goal Seek and Solver

The Analysis ToolPak

Using Get & Transform to Perform Queries

Macros

And Much More!
The course starts with functions and data lookups, as these components of Excel help the spreadsheet creator with advanced calculations and import functionality. We then cover conditional formatting for highlighting important cells based off of conditions. Sparklines are also covered so that the learner can get a quick data visualization of the information stored in each worksheet.
Pivot tables are one of the most beneficial tools in Excel, and this course covers pivot tables both basic and advanced features. It then moves on to pivot charts, which are graphs that can be used with pivot table data.
Analysis tools in Excel 2019 are some of the most advanced and useful to users that want to run complex reports. Excel has three What-If analysis tools that can be run on your data and provide reports on goals that give answers to your problems. The Solver and Analysis Toolpak are two add-ins that expand on these tools, and they are also covered in this course.
The final lessons cover data validation, troubleshooting, querying data and macros. These lessons provide ways to work with data and clean up unstructured information. This course fully covers advanced features in Excel so that you can create complex spreadsheets for business or individual use.
Completely Online
Self-Paced
Printable Lessons
Full HD Video
6 Months to Complete
24/7 Availability
Start Anytime
PC & Mac Compatible
Android & iOS Friendly
Accredited CEUs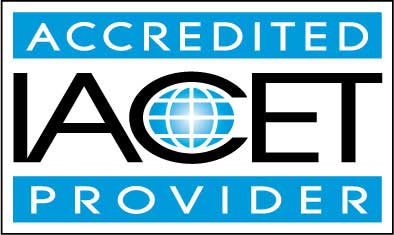 By successfully completing this course, students will be able to:
Demonstrate working with outlines, custom views, and templates in Excel 2019.
Demonstrate using mathematical functions.
Demonstrate using data functions, data lookups, and the IF function.
Demonstrate using conditional formatting.
Demonstrate working Sparklines.
Demonstrate linking to and consolidating worksheets.
Describe importing and cleaning data.
Demonstrate creating and using Pivot Tables and Pivot Charts.
Demonstrate creating and using the What-if Analyses.
Demonstrate creating and using the Goal Seek and Solver.
Demonstrate creating and using the the Analysis ToolPak.
Demonstrate creating and using the using get & transform to perform queries.
Demonstrate mastery of lesson content at levels of 70% or higher.
Assessment Guide
| Assessment | Points |
| --- | --- |
| My Excel Experience | 1 points |
| Lesson 1 Exam | 9 points |
| Lesson 2 Activity Assignment | 1 points |
| Lesson 2 Exam | 10 points |
| Lesson 3 Activity Assignment | 1 points |
| Lesson 3 Exam | 10 points |
| Lesson 4 Activity Assignment | 1 points |
| Lesson 4 Exam | 10 points |
| Lesson 5 Activity Assignment | 1 points |
| Lesson 5 Exam | 10 points |
| Lesson 6 Activity Assignment | 1 points |
| Lesson 6 Exam | 10 points |
| Lesson 7 Activity Assignment | 1 points |
| Lesson 7 Exam | 10 points |
| Lesson 8 Activity Assignment | 1 points |
| Lesson 8 Exam | 10 points |
| Lesson 9 Activity Assignment | 1 points |
| Lesson 9 Exam | 10 points |
| Lesson 10 Activity Assignment | 1 points |
| Lesson 10 Exam | 10 points |
| Lesson 11 Activity Assignment | 1 points |
| Lesson 11 Exam | 10 points |
| Lesson 12 Exam | 10 points |
| Lesson 13 Activity Assignment | 1 points |
| Lesson 13 Exam | 10 points |
| Lesson 14 Exam | 10 points |
| Lesson 15 Activity Assignment | 1 points |
| Lesson 15 Exam | 10 points |
| Lesson 16 Exam | 9 points |
| Lesson 17 Activity Assignment | 1 points |
| Lesson 17 Exam | 10 points |
| Lesson 18 Exam | 10 points |
| Lesson 19 Exam | 9 points |
| Lesson 20 Activity Assignment | 1 points |
| Lesson 20 Exam | 10 points |
| The Final Exam | 75 points |