Online Class: Timeshare Basics
Learn the fundamentals of buying, owning, renting and investing in Timeshares.
---
$
70.00
no certificate
- OR -
$
95.00
with CEU Certificate*
Start Right Now!
$95.00
(with CEU Certificate)
---
Taking multiple courses? Save with our
platinum program
.
There has been a sharp increase in vacation destinations over the past 50 years. With that increase, the concept of timeshares has blossomed. Owning a timeshare allows travelers to occupy accommodations for a period of time each year. This long-term strategy has become a travel industry standard and has provided vacationers with an option to hotel stays. This 11-lesson course takes you from the history of the vacation timeshare industry through the process of buying and selling a timeshare.
We begin by briefly examining where and how the concept developed. Then we'll discuss properties and characteristics of timeshare ownership. Lesson II provides guidance about where to find timeshares and preparing for a purchase. Next, we go through the process of buying a package. Lessons IV, V and VI cover legal rights and responsibilities, the various types of ownership, and financial considerations. We move on to industry organizations you should know about. In Lesson VIII, you will learn about the scheduling aspects of timeshare ownership. We cover a variation of ownership called fractionals in Lesson IX.
---
Lesson X deals with exchanging and renting a timeshare unit. The series concludes with Lesson XI discussing important information about selling a timeshare. We include a glossary of common industry terms for reference. This course will give you a broad understanding of timeshare ownership, but does not contain every detail pertaining to this subject. Once you complete the course, we encourage you to discover as much as you can about this appealing concept of "owning your vacation."
---
Course Motivation
What is a Timeshare?
The term timeshare describes a deeded partial ownership interest or an exclusive right to use a piece of property, providing permission to access accommodations for a specific period each year. It can be an attractive option for annual vacationers, especially families, if they want to have a "home away from home" they can return to each year. Why do vacationers purchase a timeshare? Many times buyers are seeking a long term, less expensive option to traditional vacations at luxury resorts. Flexibility to exchange their rights with other owners is another attractive benefit.

The concept of sharing ownership in a space for vacationing purposes can be traced back to the 1960s in Europe. Swiss and French resort owners sought a unique way to market their properties and tap into the growing travel class which exploded due to increased airline flights.
In the US, timesharing was first introduced in 1969 on the island of Kauai in Hawaii. A short while later, Florida became the first state in the continental United States to offer time share rights. Most of the first timeshare agreements were leasehold arrangements, whereby the lessee obtained occupying rights for several decades (typically 40-year increments). The industry has expanded to include other assets like boats or planes.
How does a Timeshare work?
To become a timeshare owner, you purchase intervals of time most often at a specific location, typically one week per year. This purchase allows you to visit that property (or exchange it for another) for a fixed period of time, sometimes a lifetime. In some instances, the property will still be in development. As you will learn in Module VI, your visits may be at a fixed time each year or on a flexible basis.
Once you have purchased your timeshare, you retain the exclusive right to occupy the unit during a specified week. You may also own a financial interest in the property. The facility provides maintenance, security (in some cases), and staff. Accommodations at some properties can house two average-sized families, making it an attractive option for shared vacations.
What types of properties qualify as timeshares?
While most timeshare agreements involve rooms or suites at vacation resorts, today you can purchase timeshare rights to:
Condos – Individually owned units within a single residential building
Houses – Single family homes, cottages, or townhouses
Condotels – Hotels (typically high-rise buildings) that offer individual units for sale. Each unit looks identical, and owners receive the benefits of a full-service hotel.
Private Residence Clubs – High-end residences typically in luxury developments offering extended stay rights through fractional ownership. Fractional ownership requires a buyer to purchase longer intervals (a few weeks to several months) and involves more personalized amenities.
Boats, Planes, and Other Assets – Though rarer, luxury items can be shared through similar agreements as real estate properties.
Timeshare property developers (operators) will sometimes sell weekly increments before construction has been completed. This assists their financing efforts. You should investigate potential properties before committing to an agreement. Though the comparable living spaces will be typically identical, make sure you have a good idea of what you are buying if you cannot visit the site. Depositing down payment funds into an escrow account can help protect you from disreputable developers in case of default.
How Much Should I Expect to Pay?
Timeshare purchase amounts vary like many goods and services. According to the American Resort Development Association (ARDA), a leading industry organization, the average cost of a timeshare unit in 2006 was $18,500. Location, dimensions, amenities, and demand all contribute to the price of a unit. Also, the time intervals and schedule play an important role in determining price.
As we'll discuss in detail in Module V, the purchase price is not the only cost associated with a timeshare purchase. Maintenance fees, transfer fees, recording fees, and assessment fees are additional costs you will need to pay, and most maintenance fees are adjusted according to inflation. Check with individual properties for exact rates. You will need to pay for the privilege of exchanging your timeshare with others as well.
Point systems are set up by developers to determine values when owners swap units for different locations or intervals. Points can cost extra if you are "trading up" for a more popular week, larger accommodations, or a more popular location.
Why Buy a Timeshare?
If you vacation regularly, especially at the same location, you may find purchasing a timeshare a great investment in your lifestyle. (Do not consider a purchase as a financial investment, however; we'll discuss this more in Module V.) It can allow you access to a property you may not otherwise be able to visit. It can be offered as a gift to family and friends. You can rent it for your week when you're not using it. In most instances, it can be bequeathed to other family members. Purchasing a timeshare does carry tangible value, though it doesn't appreciate like wholly-owned property.
If used over a long period, timeshares have been shown to drastically cut vacation costs. Four- and Five-Star accommodations can be bought at a fraction of comparable overnight rates. You will not see those savings however, until the principal amount is paid off. Some experts advise buyers to pay for the entire purchase up front. Others recommend defraying costs over time. Keep in mind that you will be occupying this property for only a week (or a few) out of the entire year. When you finance the purchase, you'll be paying each month. For some, that is a difficult pill to swallow.
Timeshares can give you more options through exchanges. Exchanges can involve different properties or alternative intervals. Through an exchange company, owners can choose among available times and locations being offered by other owners.
Completely Online
Self-Paced
Printable Lessons
Full HD Video
6 Months to Complete
24/7 Availability
Start Anytime
PC & Mac Compatible
Android & iOS Friendly
Accredited CEUs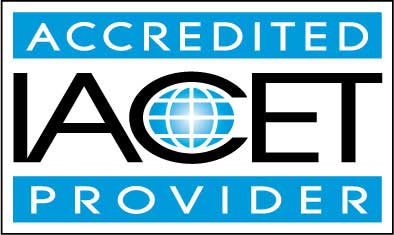 Module I - Timeshare Basics
What is a Timeshare? How does a Timeshare work? What type of properties qualify as Timeshares? How much should I expect to pay?
22

Total Points
Lesson 1 Video
Lesson discussions: Timeshares; Reasons for Taking this Course
Complete: Module I Assignment
Assessment: Quiz for Module I - Timeshare Basics
Module II - Finding Your Timeshare
Information to determine if you should buy? Where to find Timeshares. Information about promotions and renting.
22

Total Points
Lesson 2 Video
Complete: Module II Assignment
Assessment: Quiz for Module II - Finding Your Timeshare
Module III - Buying Your Timeshare
Words of caution when buying a Timeshare when you attend a promotional event, review a contract, or consider a program
19

Total Points
Lesson 3 Video
Assessment: Quiz for Module III - Buying Your Timeshare
Module IV - Legal Consequences
Questions and answers about the rights and responsibilities under the law.
22

Total Points
Lesson 4 Video
Complete: Module IV Assignment
Assessment: Quiz for Module IV - Legal Consequences
Module V - Ownership Types
Timeshares, Vacation Plans, and Fractional Ownership
21

Total Points
Lesson 5 Video
Lesson discussions: Ownership Type
Complete: Module V Assignment
Assessment: Quiz for Module V - Ownership Types
Module VI - Financial Considerations
Financing and tax information
17

Total Points
Lesson 6 Video
Assessment: Quiz for Module VI - Financial Considerations
Module VII - Timeshare Organizations
The role of the developer, resort management companies, Timeshare sales agents, ARDA, exchange companies, Timeshare media, and regulatory and governmental bodies.
21

Total Points
Lesson 7 Video
Complete: Module VII Assignment
Assessment: Quiz for Module VII - Timeshare Organizations
Module VIII - Scheduling
Details of scheduling such as fixed week vs. floating week, red weeks, shoulder weeks, white seasons, etc.
20

Total Points
Lesson 8 Video
Assessment: Quiz for Module VIII - Scheduling
Module IX - Fractional Ownership
How Does Fractional Ownership Work? Benefits, and drawbacks of Fractional Ownership.
19

Total Points
Lesson 9 Video
Complete: Module IX Assignment
Assessment: Quiz for Module IX - Fractional Ownership
Module X - Renting & Exchanges
How to rent or exchange your Timeshare. Information about Exchange Companies, etc.
20

Total Points
Lesson 10 Video
Lesson discussions: Renting Timeshare
Assessment: Quiz for Module X - Renting & Exchanges
Module XI - Selling Your Timeshare
How to sell your timeshare and other options.
22

Total Points
Lesson 11 Video
Lesson discussions: Final Course Poll - Your Opinion; Course Comments; Program Evaluation Follow-up Survey (End of Course)
Complete: Module XI Assignment
Assessment: Quiz for Module XI - Selling Your Timeshare
By successfully completing this course, students will be able to:
Define what a timeshare is and why you may or may not want to invest in it.
Find a timeshare.
Buy a timeshare.
Identify the legal consequences of owning a timeshare.
Describe ownership types.
Summarize financial considerations.
Identify timeshare organizations.
Schedule your timeshare.
Describe fractional ownership.
Summarize renting and exchanges in the timeshare market.
Sell your timeshare.
Demonstrate mastery of lesson content at levels of 70% or higher.
Additional Course Information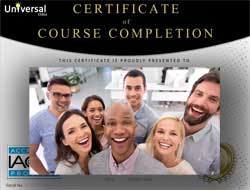 Document Your Lifelong Learning Achievements

Earn an Official Certificate Documenting Course Hours and CEUs
Verify Your Certificate with a Unique Serial Number Online
View and Share Your Certificate Online or Download/Print as PDF
Display Your Certificate on Your Resume and Promote Your Achievements Using Social Media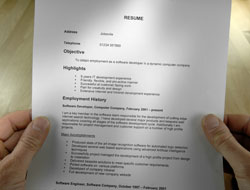 Course Title:
Timeshare Basics
Languages:
English - United States, Canada and other English speaking countries
Availability:
This course is online and available in all 50 states including: California, Florida, Georgia, Illinois, New York, Pennsylvania, Ohio, and Texas.
Last Updated:
August 2022
Course Type:
Self-Paced, Online Class
Grading Policy:
Earn a final grade of 70% or higher to receive an online/downloadable CEU Certification documenting CEUs earned.
Assessment Method:
Lesson assignments and review exams
Course Fee:
$95.00 U.S. dollars
Choose Your Subscription Plan