Do you use your Spell Check on your computer obsessively? Are you afraid to write anything without a dictionary or computer spelling program? Are you receiving low grades on schoolwork because of poor spelling? Are your business emails filled with embarrassing spelling errors? Well then, it sounds like you can use this online course!
The English language is one of the most complex languages in the world when it comes to spelling. Many words are Latin in origin and follow the antiquated rules of this now dead language. Additionally, the English language has borrowed more words from other languages such as French and German than most people realize -- this variety of words complicates spelling because they follow the particular spelling conventions of their mother tongue.
This online spelling course will help improve your English Language spelling abilities. This class will teach you how to avoid misspellings by recognizing spelling errors quickly. We'll review not only the basic rules of spelling but also the most common spelling "trouble spots" (commonly missed words and word patterns). We'll also discuss those tricky synonyms, antonyms, homonyms, suffixes and prefixes.
This course is self-paced and practice exercises are reviewed by the instructor with feedback. You set your own learning schedule so there's no pressure. Why not learn to write error-free English, and improve your grades or help with the quality of your professional writing? So join us today, and let's improve your spelling skills.
Completely Online
Self-Paced
6 Months to Complete
24/7 Availability
Start Anytime
PC & Mac Compatible
Android & iOS Friendly
Accredited CEUs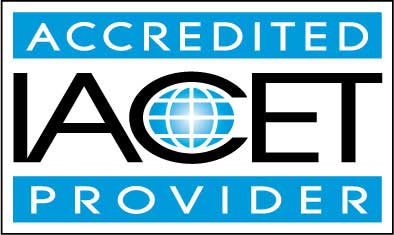 By successfully completing this course, students will be able to:
Summarize the basic rules of spelling.
Demonstrate correct spelling of plural forms for names, compound words, and numbers.
Avoid common spelling mistakes.
Define prefix and suffix rules.
Define homonyms.
Identify commonly misspelled words.
Demonstrate mastery of lesson content at levels of 70% or higher.
Assessment Guide
| Assessment | Points |
| --- | --- |
| Introduction | 1 points |
| Lesson 2 Exam A | 11 points |
| Lesson 2 Exam B - Testing Your Current Spelling Knowledge | 15 points |
| Lesson 2 Exam C - Testing Your Current Spelling Knowledge | 20 points |
| Lesson 2 Exam D - Testing Your Current Spelling Knowledge | 15 points |
| Lesson 2 Exam E - Testing Your Current Spelling Knowledge | 15 points |
| Lesson 2 Exam F - Testing Your Current Spelling Knowledge | 20 points |
| Lesson 3 Exam A | 8 points |
| Lesson 3 Exam B | 20 points |
| Lesson 3 Exam C | 20 points |
| Lesson 3 Exam D | 10 points |
| Lesson 3 Exam E - Testing Your Ability to See Misspelled Words | 20 points |
| Lesson 3 Exam F - Testing Your Ability to See Misspelled Words | 20 points |
| Lesson 3 Exam G - Testing Your Ability to See Misspelled Words | 20 points |
| Lesson 4 Exam A | 8 points |
| Lesson 4 Exam B | 20 points |
| Lesson 4 Exam C | 20 points |
| Lesson 4 Exam D | 20 points |
| Lesson 4 Exam E | 15 points |
| Lesson 5 Exam A | 13 points |
| Lesson 5 Exam B | 20 points |
| Lesson 5 Exam C | 20 points |
| Lesson 5 Exam D | 10 points |
| Lesson 5 Exam E | 10 points |
| Lesson 5 Exam F | 20 points |
| Lesson 6 Exam A | 17 points |
| Lesson 6 Exam B | 9 points |
| Lesson 6 Exam C | 10 points |
| Lesson 6 Exam D | 20 points |
| Lesson 6 Exam E | 10 points |
| Lesson 6 Exam F | 20 points |
| Lesson 7 Exam A | 20 points |
| Lesson 7 Exam B | 15 points |
| Lesson 7 Exam C | 10 points |
| Lesson 7 Exam D | 15 points |
| Lesson 7 Exam E | 10 points |
| Lesson 7 Exam F | 20 points |
| Final Spelling Test | 50 points |