Do you need a refresher course in basic punctuation and grammar? Is your business writing, school writing or personal writing a disaster and you're tired of stressing over mistakes? Improper grammar and punctuation is a sign for some people, right or wrong, that you may be less educated or less intelligent.
Your writing reflects more about your personality than you realize: it reflects your attention to detail, your education and how you think. Even the most basic writing -- like thank-you notes and emails -- can be sabotaged by just one grammatical error. In the business world, this can give clients the impression that you aren't careful. If your work is as sloppy as your writing, you aren't the person they want to hire or promote.
This online punctuation and grammar course will help you learn what you need to polish your grammar and punctuation skills to academic and professional levels. Punctuation and Grammar 101 is divided into two subjects which focus on grammar and punctuation topics. At the end of each lesson will be a brief quiz and/or assignment based on the lesson material. Your knowledgeable and caring instructor will review and grade all work and you can ask questions anytime.
Isn't it time to finally master the critical writing skills of grammar and punctuation? So join us today. As always, you can attend this course at the times that fit your schedule. Our system requires no special software or hardware, so why not enroll today and become informed and inspired?
Completely Online
Self-Paced
6 Months to Complete
24/7 Availability
Start Anytime
PC & Mac Compatible
Android & iOS Friendly
Accredited CEUs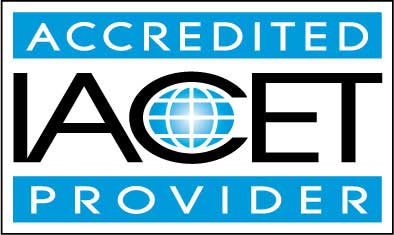 By successfully completing this course, students will be able to:
Define, recognize, and correctly use the subject and predicate.
Define, recognize, and correctly use nouns and pronouns.
Define, recognize, and correctly use verb tenses.
Identify common irregular verbs.
Define, recognize, and correctly use adjectives and adverbs.
Define, recognize, and correctly use prepositions and prepositional phrases.
Identify the clause.
Define, recognize, and correctly use periods, commas, apostrophes, colons, semicolons, hyphens, question marks, and quotation marks.
Demonstrate mastery of lesson content at levels of 70% or higher.
Assessment Guide
| Assessment | Points |
| --- | --- |
| Introductions | 1 points |
| Lesson 2 Exercise: Subject Verb Agreement | 8 points |
| Lesson 2 Exercise: Subject and Predicate Agreement | 10 points |
| Lesson 2 Exam | 13 points |
| Lesson 3 Exercise: Pronoun Use | 7 points |
| Lesson 3 Exercise: Using the Correct Pronoun | 10 points |
| Lesson 3 Exercise: Pronoun Substitution | 10 points |
| Lesson 3 Exercise: Find the Subject Noun | 10 points |
| Lesson 3 Exam | 9 points |
| Lesson 4 Exercise: Find the Verb | 15 points |
| Lesson 4 Exercise: Simple Present Verb Tenses | 10 points |
| Lesson 4 Exam | 7 points |
| Lesson 5 Exercise: Irregular Verbs | 10 points |
| Lesson 6 Exercise: Identifying Adjectives and Adverbs | 20 points |
| Lesson 6 Exercise: Comparative and Superlative Adjectives | 10 points |
| Lesson 6 Exam | 10 points |
| Lesson 7 Exercise: Identify the Preposition | 20 points |
| Lesson 7 Exam | 14 points |
| Lesson 8 Exam | 12 points |
| Your Current Punctuation Skills | 2 points |
| Lesson 10 Exercise: Sentence Punctuation | 10 points |
| Lesson 10 Exam | 10 points |
| Lesson 11 Exercise: Comma Usage | 10 points |
| Lesson 11 Exam | 14 points |
| Lesson 12 Exercise: Using Apostrophes | 10 points |
| Lesson 12 Exam | 12 points |
| Lesson 13 Exam | 9 points |
| Lesson 14 Exercise: Hyphen Usage | 10 points |
| Lesson 14 Exam | 10 points |
| Lesson 15 Exam | 8 points |
| FINAL EXAM | 98 points |