Master the Art of Proofreading and Copyediting with Our Comprehensive Online Course
In our increasingly digital age, the demand for impeccable written content has never been higher. From businesses to budding authors, there's a persistent call for professionals skilled in polishing written material to perfection. Enter the dynamic world of proofreading and copyediting!
Why This Course Is Essential
High Demand, Lucrative Career: According to recent statistics, the demand for proofreaders and copyeditors has surged. With the proliferation of online content—from corporate websites to individual blogs—there's a steady flow of work. Freelancers can potentially earn between $20 to $60 per hour, while full-time professionals have reported incomes ranging from $55,000 to $80,000 annually.

Flexible Work Environment: The majority of proofreading assignments are remote, allowing you the freedom to work from any location, sans the daily commute.

Broad Application: Beyond a career, the skills you gain will elevate your personal writing, ensuring clearer communication in emails, reports, or even creative endeavors.
What You'll Learn
The nuanced differences between proofreading and copyediting.
Essential tools to streamline your tasks.
Step-by-step guidance on proofreading various content types, from fiction to academic articles.
Techniques to masterfully copyedit and refine content.
Strategies to market your skills, secure employment, or even launch your own business.
Updated salary benchmarks and market trends.
Who Is This Course For? Whether you're a writer aiming to refine your craft, a professional looking for a career pivot, or someone passionate about the written word, this course caters to all. While it focuses on the intricacies of proofreading and copyediting, it assumes you have a foundational understanding of grammar. If you're looking to enhance your grammar skills, consider our other courses tailored for that purpose.
Benefits of Enrolling
Comprehensive Understanding: Dive deep into the world of proofreading and copyediting, understanding the specifics of each role.
Certification: On successful completion, you'll receive a CEU Certificate, a valuable addition to your professional profile.
Practical Experience: Engage in real-world exercises, honing your skills for the job market.
Course Motivation Every written piece, be it a novel or a business email, reflects its author. Errors, no matter how trivial, can muddle communication or even tarnish reputations. By mastering proofreading and copyediting, you ensure clarity, coherence, and correctness in every piece you touch. Imagine the satisfaction of turning a good piece into a great one, or aiding an author in perfecting their magnum opus.
Distinction between Proofreading and Copyediting While often used interchangeably, proofreading and copyediting are distinct stages in the content refinement process. A proofreader focuses on the final text, ensuring it's free from errors before publication. In contrast, a copyeditor delves into the content's details, ensuring consistency, clarity, and correctness.
As we journey through this course, you'll grasp these nuances, armed with the expertise to excel in either role—or both! Whether you're exploring a career avenue or amplifying your writing prowess, this course is your roadmap to success. Welcome aboard and let's embark on this enlightening journey where every word counts!
Completely Online
Self-Paced
6 Months to Complete
24/7 Availability
Start Anytime
PC & Mac Compatible
Android & iOS Friendly
Accredited CEUs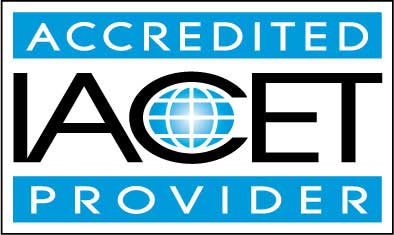 By successfully completing this course, students will be able to:
Understand the use of style sheets and style guides in proofreading and copyediting.
Demonstrate matching the appropriate style guides for various project types.
Demonstrate how to create and use a style sheet.
Describe proofreaders' marks and how they are used to copyedit and proofread.
Describe your job as a proofreader.
Demonstrate basic proofreading skills.
Describe the job of a copyeditor.
Demonstrate basic copyediting skills.
Describe methods for copyediting and proofreading your own work.
Summarize copyediting or proofreading career opportunities.
Demonstrate mastery of lesson content at levels of 70% or higher.
Assessment Guide
| Assessment | Points |
| --- | --- |
| An Introduction | 2 points |
| Assignment 1: Proofreading and Copyediting | 20 points |
| Lesson 1 Exam | 8 points |
| Assignment 2: Style Sheets and Style Guides | 40 points |
| Lesson 2 Exam | 10 points |
| Assignment 3: Print and Online Style Guides | 30 points |
| Lesson 3 Exam | 9 points |
| Assignment 4: Creating Style Sheets | 45 points |
| Lesson 4 Exam | 10 points |
| Assignment 5: Proofreaders' Marks | 40 points |
| Lesson 5 Exam | 9 points |
| Assignment 6: Proofreader's Responsibilities | 30 points |
| Lesson 6 Exam | 9 points |
| Assignment 7: Proofreading Tips | 40 points |
| Lesson 7 Exam | 9 points |
| Assignment 8: Proofreading Practice | 45 points |
| Lesson 8 Exam | 9 points |
| Assignment 9: Copyeditor Job Types | 40 points |
| Lesson 9 Exam | 10 points |
| Assignment 10: Copyediting Newspapers and Magazines | 30 points |
| Lesson 10 Exam | 10 points |
| Assignment 11: Copyediting Practice | 40 points |
| Lesson 11 Exam | 7 points |
| Assignment 12: Copyediting Your Own Work | 40 points |
| Lesson 12 Exam | 8 points |
| Assignment 13: Education and Skills of Proofreader/Copyeditor | 40 points |
| Final Assignment | 10 points |
| Lesson 13 Exam | 6 points |
| Final Exam | 48 points |