Become a Skilled Proofreader or Copyeditor
If you're looking for a new career path or if you're a writer who wants to improve your writing skills, learning how to proofread and copyedit with our easy to follow, in-depth course, may be just what you need. Learning these specialized skills will help improve your overall writing ability and may provide a career path that is both lucrative and in high demand. In today's world, proofreaders and copyeditors are sought after not only in the corporate environment and Internet-related ventures, but also by start-up companies, small businesses, and entrepreneurs. Freelance proofreading jobs are bountiful, and many companies offer work-from-home opportunities as an additional benefit.
This online course will cover:
Exactly what proofreading and copyediting will entail.

The tools you need to be an efficient proofreader or copyeditor.

The basic skills you need to learn, taught to you in an easy-to-understand manner.

Step-by-step instruction on how to proofread or copyedit.

How to apply your newly learned skills.

Tips to make you a professional proofreader or copyeditor with just a little practice.

How to proofread and copyedit different kinds of writing such as fiction, blogs and articles.

How to proofread and copyedit your own work.

How to secure employment as a proofreader or copyeditor.

How to start your own proofreading or copyediting business upon completion of the course.

Current salary information.

Practice exercises to implement your new skills.
This course is designed for everyone, regardless of education, experience, or background. No matter who you are or what you want to achieve in life, gaining proofreading and copyediting skills will improve your written communications, help you think more clearly, and perhaps start you on the road to a brand new career.
Completely Online
Self-Paced
6 Months to Complete
24/7 Availability
Start Anytime
PC & Mac Compatible
Android & iOS Friendly
Accredited CEUs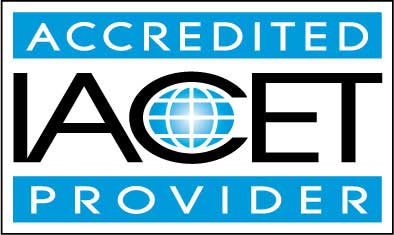 By successfully completing this course, students will be able to:
Understand the use of style sheets and style guides in proofreading and copyediting.
Demonstrate matching the appropriate style guides for various project types.
Demonstrate how to create and use a style sheet.
Describe proofreaders' marks and how they are used to copyedit and proofread.
Describe your job as a proofreader.
Demonstrate basic proofreading skills.
Describe the job of a copyeditor.
Demonstrate basic copyediting skills.
Describe methods for copyediting and proofreading your own work.
Summarize copyediting or proofreading career opportunities.
Demonstrate mastery of lesson content at levels of 70% or higher.
Assessment Guide
| Assessment | Points |
| --- | --- |
| An Introduction | 2 points |
| Assignment 1: Proofreading and Copyediting | 20 points |
| Lesson 1 Exam | 8 points |
| Assignment 2: Style Sheets and Style Guides | 40 points |
| Lesson 2 Exam | 10 points |
| Assignment 3: Print and Online Style Guides | 30 points |
| Lesson 3 Exam | 9 points |
| Assignment 4: Creating Style Sheets | 45 points |
| Lesson 4 Exam | 10 points |
| Assignment 5: Proofreaders' Marks | 40 points |
| Lesson 5 Exam | 9 points |
| Assignment 6: Proofreader's Responsibilities | 30 points |
| Lesson 6 Exam | 9 points |
| Assignment 7: Proofreading Tips | 40 points |
| Lesson 7 Exam | 9 points |
| Assignment 8: Proofreading Practice | 45 points |
| Lesson 8 Exam | 9 points |
| Assignment 9: Copyeditor Job Types | 40 points |
| Lesson 9 Exam | 10 points |
| Assignment 10: Copyediting Newspapers and Magazines | 30 points |
| Lesson 10 Exam | 10 points |
| Assignment 11: Copyediting Practice | 40 points |
| Lesson 11 Exam | 7 points |
| Assignment 12: Copyediting Your Own Work | 40 points |
| Lesson 12 Exam | 8 points |
| Assignment 13: Education and Skills of Proofreader/Copyeditor | 40 points |
| Final Assignment | 10 points |
| Lesson 13 Exam | 6 points |
| Final Exam | 48 points |