Have you ever seen those old black and white (or brown and white) pictures of pioneers? No one smiled, the women always wore gloves, and the children's faces were smudgy. In those days, the cameras required a longer period of time to capture the image than today. That explains why the children were always blurry, and possibly why no one smiled! If your pictures are turning out that way, or if you simply want to take better pictures, this course will help! After all, it doesn't matter what kind of camera you own, you don't own it for the sake of owning a camera--you own a camera so you can get nice pictures.
This course will help you discover how to use the camera you have--no matter how fancy or simple it is--so that you can take great pictures.
Here's what you will learn:
- You will discover the differences in modern cameras, and find a recommendation for which one you should buy, if you are in the market for one.
- You will learn what the pro's do, and how you can do the same thing for less.
- You will find step-by-step instructions on how to make great photos that are worthy of submission to any local photography contest.
- You will read about real life photography experiences from amateur photographers "just like you" who have something interesting to share.
- You will discover more than just how to press your camera's button
- You will follow several examples through the course to show you the range of photography options available to you.
- You will read about camera lenses, exposure, and lighting in a way that actually helps you understand rather than confuses you more with technical jargon.
- You will actually see photographs that compare different types of techniques to help you learn how different settings produce different results.
Completely Online
Self-Paced
Printable Lessons
Full HD Video
6 Months to Complete
24/7 Availability
Start Anytime
PC & Mac Compatible
Android & iOS Friendly
Accredited CEUs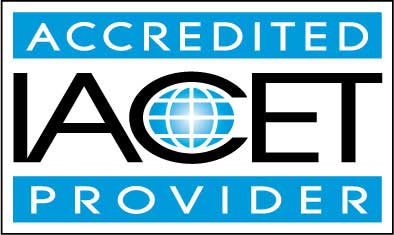 By successfully completing this course, students will be able to:
Understand basic camera operations.
Summarize operating a camera.
Summarize types of film.
Demonstrate aperture and shutter speeds.
Identify TTL light meter.
Demonstrate depth of field.
Determine how to choose appropriate lenses.
Demonstrate lighting techniques.
Demonstrate flash photography.
Determine filter use with your camera.
Summarize steady shooting techniques.
Describe film and its use in the today's world.
Determine enhancing photograph techniques.
Demonstrate organizing picture techniques.
Demonstrate mastery of lesson content at levels of 70% or higher.
Assessment Guide
| Assessment | Points |
| --- | --- |
| Lesson 1 Assignment: Introductory Questions | 1 points |
| Lesson 1 Quiz | 25 points |
| Lesson 2 Assignment: Practice Taking a Picture that tells a story | 25 points |
| Lesson 2 Quiz | 20 points |
| Lesson 3 Assignment: Testing Types of Film | 25 points |
| Lesson 3 Quiz | 15 points |
| Lesson 4 Assignment- Practice Taking a Better Picture | 20 points |
| Lesson 4 Quiz | 6 points |
| Lesson 5 Assignment: Practice Using a Light Meter and/or Gray Card | 20 points |
| Lesson 5 Quiz | 6 points |
| Lesson 6 Assignment: Depth of Field Pictures | 20 points |
| Lesson 6 Quiz | 7 points |
| Lesson 8 Quiz | 9 points |
| Lesson 9 Quiz | 20 points |
| Lesson 10 Assignment: Practice These Lighting Conditions | 20 points |
| Lesson 10 Quiz | 8 points |
| Lesson 11 Assignment: Practice Using Your Flash | 20 points |
| Lesson 11 Quiz | 9 points |
| Lesson 12 Quiz | 8 points |
| Lesson 13 Quiz | 7 points |
| Lesson 14 Quiz | 9 points |
| Lesson 15 Quiz | 15 points |
| Final Assignment: Show Us a Good Picture Now! | 25 points |
| Lesson 16 Quiz | 7 points |