Our comprehensive online course on microbiology covers all aspects of microbiology and includes a CEU Certificate at successful class completion.

The study of microbiology is extremely rewarding, leading to advances in the welfare of the environment as well as human populations. Pursuing this fascinating subject lead to careers in biotechnology, pharmaceutical manufacturing, medical research and forensics among other challenging professions.
Regardless of whether you are a serious student considering a career in microbiology or a layperson who just wants to learn everything you can about the world around you, Microbiology 101 is guaranteed to change the way you look at the world.
What will you gain by taking this course?
Learn the history and frequently used Microbiology terminology

Understand Composition and the chemical basis of Microbiology

Microscopy and the process of Microbial metabolism, cultivation and growth

Bacteria, viruses and fungi

Understand the development of Infectious diseases as well as the process of the body defense systems

An exploration of Microbiology and Environmental studies

And many other topics will be discussed in this study
Join us in the comprehensive online course as we explore in detail all aspects of microbiology.
Completely Online
Self-Paced
6 Months to Complete
24/7 Availability
Start Anytime
PC & Mac Compatible
Android & iOS Friendly
Accredited CEUs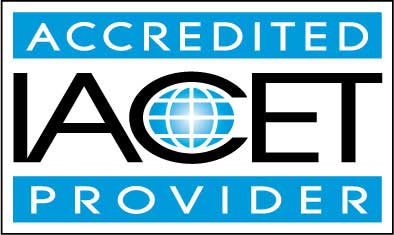 By successfully completing this course, students will be able to:
Define microbiology and microbiology terms
Summarize history of microbiology.
Define the chemical basis of microbiology.
Summarize prokaryotes and eukaryotes.
Describe microbial metabolism.
Describe microbial cultivation and growth.
Summarize microbial genetics and DNS and gene expression
Describe the bacteria.
Describe the viruses.
Identify the fungi, unicellular algae and the protozoa.
Summarize the host-parasite relationship.
Identify the development of infectious disease.
Describe role of microbiology in the eyes and skin.
Describe the role of microbiology in cardiovascular and lymphatic systems, respiratory systems, nervous systems, digestive systems.
Describe the role of microbiology in the reproductive systems and the immune systems.
Summarize soil microbiology.
Summarize aquatic microbiology.
Demonstrate mastery of lesson content at levels of 70% or higher.
Assessment Guide
| Assessment | Points |
| --- | --- |
| Assignment 1: Introduction to Microbiology Assignment | 25 points |
| Quiz 1: Introduction to Microbiology Exam | 10 points |
| Assignment 2: Microbiology Terms Assignment | 25 points |
| Quiz 2: Microbiology Terms Exam | 10 points |
| Assignment 3: History of Microbiology Assignment | 25 points |
| Quiz 3: History of Microbiology Exam | 10 points |
| Assignment 4: Composition Assignment | 25 points |
| Quiz 4: Composition Exam | 10 points |
| Assignment 5: The Chemical Basis of Microbiology Assignment | 25 points |
| Quiz 5: The Chemical Basis of Microbiology Exam | 10 points |
| Assignment 6: Prokaryotes and Eukaryotes Assignment | 25 points |
| Quiz 6: Prokaryotes and Eukaryotes | 10 points |
| Assignment 7: Microbial Metabolism Assignment | 25 points |
| Quiz 7: Microbial Metabolism Exam | 10 points |
| Assignment 8: Microbial Cultivation and Growth Assignment | 25 points |
| Quiz 8: Microbial Cultivation and Growth Exam | 10 points |
| Quiz 9: Microbial Genetics Exam | 10 points |
| Quiz 10: DNA and Gene Expression Exam | 10 points |
| Assignment 11: The Bacteria Assignment | 25 points |
| Quiz 11: The Bacteria Exam | 10 points |
| Assignment 12: The Viruses Assignment | 25 points |
| Quiz 12: The Viruses | 10 points |
| Assignment 13: The Fungi Assignment | 25 points |
| Quiz 13: The Fungi Exam | 10 points |
| Assignment 14: The Algae Assignment | 25 points |
| Quiz 14: The Unicellular Algae Exam | 10 points |
| Assignment 15: The Protozea Assignment | 25 points |
| Quiz 15: The Protozea Exam | 10 points |
| Quiz 16: The Host-Parasite Relationship Exam | 10 points |
| Quiz 17: The Development of Infectious Disease Exam | 10 points |
| Quiz 18: Nonspecific Body Defense Exam | 10 points |
| Assignment 19: The Skin Assignment | 25 points |
| Quiz 19: The Skin Exam | 10 points |
| Assignment 20: The Eyes Assignment | 25 points |
| Quiz 21: The Eyes Exam | 10 points |
| Assignment 21: The Cardiovascular and Lymphatic Systems Assignment | 25 points |
| Quiz 21: The Cardiovascular and Lymphatic Systems Exam | 10 points |
| Quiz 22: The Respiratory System Exam | 10 points |
| Assignment 23: The Nervous System | 25 points |
| Quiz 23: The Nervous System | 10 points |
| Assignment 24: The Digestive System | 25 points |
| Quiz 24: The Digestive System Exam | 10 points |
| Assignment 25: The Reproductive System | 25 points |
| Quiz 25: The Reproductive System Exam | 10 points |
| Assignment 26: The Immune System | 25 points |
| Quiz 26: The Immune System Exam | 10 points |
| Quiz 27: Soil Microbiology Exam | 10 points |
| Assignment 28: Aquatic Microbiology Assignment | 25 points |
| Quiz 28: Aquatic Microbiology Exam | 10 points |
| Assignment 29: Microbiology in the Environment and Us | 25 points |
| Quiz 29: Microbiology in the Environment and Us Exam | 10 points |
| The Final Exam | 85 points |