Adobe InDesign is a software program created by Adobe Systems, the same company that creates Photoshop, Illustrator, and a number of other programs. Whereas Photoshop is used for image editing and Illustrator is used for drawing, InDesign is used to create things such as posters, brochures, flyers, magazines, newspapers, and even books. InDesign is a program that is commonly used by graphic designers and people in production; however, it's also used by writers, publishers, and others who want to create their own material. Adobe InDesign makes this easy. You don't have to be a professional designer to use this program.

About This Course
This course was designed to teach you what you need to know to use Adobe InDesign 6. If you've used prior versions before, this course will show you how to navigate the newest release and use the updated features. However, if you've never used InDesign before, this course will start out with the very basics and work its way into the advanced features so, that by the time you're finished, you will be able to proficiently use InDesign to create your projects.
That said, we put together this course in a way that everyone, regardless of experience, will be able to learn the program. Each lesson covers a different aspect of InDesign. This first lesson, for example, teaches you how to navigate the program. Within each lesson are real world examples. You won't just be told how to do something. We'll walk you through step by step. At the end of every lesson, you'll find a lesson exercise. These are questions about what you've just learned to help you review and test your knowledge. You'll also find lesson assignments. Lesson assignments will not affect your course grade. They are completely optional. The lesson assignments are to help you put what you've learned into practice.
It's important to note that it is not required that you have access to Adobe InDesign CS6. You can take and pass this course without so much as opening the program. However, if you don't have access to the program, but would like to use it while you work on the course, you can download a free 30 day trial from the Adobe website. No credit card is required for the trial. All you will need to do is create an Adobe user ID if you don't already have one.
Completely Online
Self-Paced
Printable Lessons
Full HD Video
6 Months to Complete
24/7 Availability
Start Anytime
PC & Mac Compatible
Android & iOS Friendly
Accredited CEUs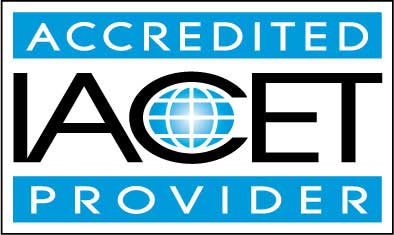 By successfully completing this course, students will be able to:
Describe what Adobe InDesign is and how it can be used.
Demonstrate creating and viewing documents as well as navigating your workspace
Demonstrate page creation and working with type.
Demonstrate working with graphics and formatting objects.
Demonstrate working with color, points, and paths.
Demonstrate managing and transforming objects.
Demonstrate character and paragraph formatting and using styles.
Demonstrate table usage.
Long and Interactive Documents
Demonstrate packaging and printing with Adobe InDesign.
Demonstrate mastery of lesson content at levels of 70% or higher.
Assessment Guide
| Assessment | Points |
| --- | --- |
| Lesson 1 Assignment | 1 points |
| Lesson 1: Introduction to Adobe InDesign CS6 | 10 points |
| Lesson 2 Assignment | 1 points |
| Lesson 2: Creating and Viewing Documents | 10 points |
| Lesson 3 Assignment | 1 points |
| Lesson 3: Understanding Your Workspace | 10 points |
| Lesson 4 Assignment | 1 points |
| Lesson 4: Pages | 10 points |
| Lesson 5 Assignment | 1 points |
| Lesson 5: Working with Type | 10 points |
| Lesson 6 Assignment | 1 points |
| Lesson 6: Working with Graphics | 10 points |
| Lesson 7 Assignment | 1 points |
| Lesson 7: Formatting Objects | 10 points |
| Lesson 8 Assignment | 1 points |
| Lesson 8: Working with Color | 8 points |
| Lesson 9 Assignment | 1 points |
| Lesson 9: Points and Paths | 10 points |
| Lesson 10 Assignment | 1 points |
| Lesson 10: Managing and Transforming Objects | 10 points |
| Lesson 11 Assignment | 1 points |
| Lesson 11: Character and Paragraph Formatting | 10 points |
| Lesson 12 Assignment | 1 points |
| Lesson 12: Using Styles | 10 points |
| Lesson 13 Assignment | 1 points |
| Lesson 13: Tables | 10 points |
| Lesson 14 Assignment | 1 points |
| Lesson 14: Long and Interactive Documents | 10 points |
| Lesson 15 Assignment | 1 points |
| Lesson 15: Packaging and Printing | 9 points |
| The Final Exam | 70 points |