We know that effective writing will help students in their coursework but it's equally important to write well in the workplace. If a job interviewer is considering two qualified candidates, the candidate who can write well will have the edge. If you're interested in improving your basic writing beyond correct grammar and punctuation, this course will help you. The more you write, the more confidence you will have in your abilities as a writer.
The best grammar and punctuation in the world can still produce average or even poor writing if you don't know how to use the sentences properly or which type of sentence works best to get your point across. By the same token, if you can write lyrical sentences but you string them together into paragraphs that are a tangled mess, the sense and impact of each sentence is lost.
This course is designed to give students the most flexibility and independence. You set your own schedule and learn at your convenience. Just because this course is online doesn't mean you're left on your own. The instructor will be reviewing and grading assignments and is always available to answer questions through email.
This course assumes you have a high school reading and writing level in English, and that you understand sentence structure, grammar and punctuation.
Completely Online
Self-Paced
6 Months to Complete
24/7 Availability
Start Anytime
PC & Mac Compatible
Android & iOS Friendly
Accredited CEUs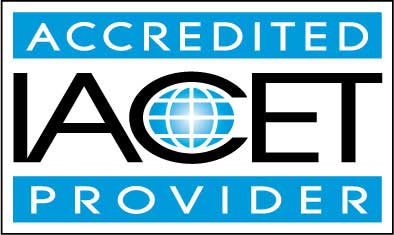 By successfully completing this course, students will be able to:
Refine sentences.
Create logical paragraph structures.
Write by showing and not telling.
Describe point of view and use it appropriately.
Write dialog.
Demonstrate writing interior monologue.
Demonstrate writing proportionately and with sophistication.
Identify poor phrasing and use appropriate substitutions.
Demonstrate proofreading skills.
Demonstrate mastery of lesson content at levels of 70% or higher.
Assessment Guide
| Assessment | Points |
| --- | --- |
| Introductions | 1 points |
| Lesson 2.1 Assignment | 10 points |
| Lesson 2.2 Assignment | 10 points |
| Lesson 2 Exam | 5 points |
| Lesson 3.1 Assignment - Paragraph Writing | 5 points |
| Lesson 3.2 Assignment - Exercise on Paragraph Writing | 10 points |
| Lesson 3 Exam | 3 points |
| Lesson 4 Assignment - Narrative Paragraph | 10 points |
| Lesson 4 Exam | 3 points |
| Lesson 5 Assignment | 20 points |
| Lesson 5 Exam | 5 points |
| Lesson 6 Assignment | 20 points |
| Lesson 6 Exam | 3 points |
| Lesson 7 Exam | 5 points |
| Lesson 8 Assignment | 20 points |
| Lesson 8 Exam | 4 points |
| Lesson 9 Assignment | 20 points |
| Lesson 9 Exam | 5 points |
| Lesson 10 Assignment | 20 points |
| Lesson 10 Exam | 5 points |
| Lesson 11 Assignment | 10 points |
| Lesson 12 Assignment | 5 points |
| Lesson 12 Exam | 5 points |
| THE FINAL EXAM | 60 points |