There has been a lot of discussion about the different generations and their features. Often, this is in regards to identifying what generations are out there, who belongs to them, and what impact they have--or are having--on society as we know it. Not all of this is positive, per se, but it is information that is still being brought out in to the public eye on a large scale.
Utilizing information about the different generations and how they operate is something that is becoming increasingly popular in the business world. Every generation has its own strengths and weaknesses, and skills that can only be developed through experience. This generational diversity is a gold mine of professional resources that is already active in the workforce--so why aren't businesses using it?
This course will look at generational diversity in the workplace and how YOU can use it to its fullest potential. Some of the topics that will be discussed will include:
The Generations--You've heard about Millennials and Baby Boomers, but what about the Silent Generation? Gen X? Gen Z? Gen Alpha?
Generational Differences--Each generation has its own attributes that mark them for who they are. How these differences interact with each other and what impact they will have on the workplace will be discussed here.
The Future Generations Of The Workplace--What generations have yet to enter the workforce? And what could we expect from them? An excellent way for businesses and employers to prepare for the younger generations who are still growing up.
There's a lot to cover with generational diversity and you'll be surprised at what you'll learn. Do you have what it takes to give it a try? Let's Go!
Completely Online
Self-Paced
Printable Lessons
Full HD Video
6 Months to Complete
24/7 Availability
Start Anytime
PC & Mac Compatible
Android & iOS Friendly
Accredited CEUs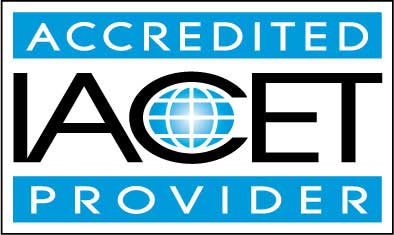 By successfully completing this course, students will be able to:
Define what generational diversity in the workplace means.
Describe the myths and misconceptions of generational diversity in the workplace.
Describe the Silent Generation.
Describe the Baby Boomer generation.
Describe the Generation Xers.
Describe the Millennial Generation.
Describe Generation Z.
Recognize generational differences that play a role in how to motivate employees at work.
Recognize generational differences in leadership styles.
Recognize generational differences in giving and receiving criticism and feedback.
Recognize generational differences in retaining and recruiting employees.
Summarize the difference in language and etiquette styles of the generations.
Describe common obstacles and mistakes made when managing generational diversity.
Demonstrate mastery of lesson content at levels of 70% or higher.
Assessment Guide
| Assessment | Points |
| --- | --- |
| Why I Decided to Take this Course... | 1 points |
| Lesson 1 Exam | 10 points |
| Myths and Misconceptions | 2 points |
| Lesson 2 Exam | 10 points |
| Silent Generation | 2 points |
| Lesson 3 Exam | 10 points |
| Baby Boomer Experience | 2 points |
| Lesson 4 Exam | 10 points |
| Generation X | 2 points |
| Lesson 5 Exam | 9 points |
| Millennial Generation | 2 points |
| Lesson 6 Exam | 10 points |
| Generation Z | 2 points |
| Lesson 7 Exam | 10 points |
| Motivating Employees of Different Generations | 2 points |
| Lesson 8 Exam | 10 points |
| Gen X vs. Millennials | 2 points |
| Lesson 9 Exam | 10 points |
| Lesson 10 Assignment: How do you receive criticism? | 2 points |
| Lesson 10 Exam | 10 points |
| Gen Z vs. Gen X in Recruitment | 2 points |
| Lesson 11 Exam | 9 points |
| Lesson 12 Exam | 10 points |
| Etiquette of Choice | 2 points |
| Lesson 13 Exam | 10 points |
| Additional Obstacles | 2 points |
| Lesson 14 Exam | 9 points |
| Lesson 15 Exam | 10 points |
| The Final Exam | 65 points |