Economics is an inherent part of our world. In fact, with every passing day, economics becomes more and more pivotal to our survival. From the items we buy at the store, our personal banking accounts, the types of industries in which we work and the resources governments employ to sustain our communities, we are surrounded by economically-based challenges on a daily basis.
With this course, our goal is to equip you with a working understanding of economics and its myriad of business and personal applications. As such, we have crafted an easy-to-understand course comprised of economic's principle tenets while specifically highlighting such central ideas as: supply and demand, interest rates and inflation.
True, economics can be a complex subject. Yet it remains highly pertinent to our modern-day lives. From gaining a sense of the forces that drive the economy to understanding how statistical and economics come together to forecast future monetary trends, this course offers a great deal of valuable information for both business and personal purposes.
Knowing what economics is and how it operates has a wide-range of benefits from the practical--why we pay taxes--to the more lucrative possibilities--such as tips for investing within the money markets.
Completely Online
Self-Paced
Printable Lessons
Full HD Video
6 Months to Complete
24/7 Availability
Start Anytime
PC & Mac Compatible
Android & iOS Friendly
Accredited CEUs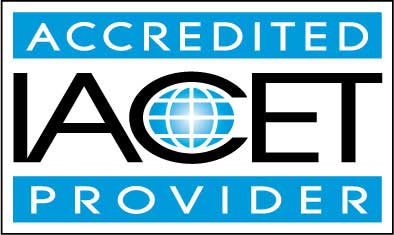 By successfully completing this course, students will be able to:
Describe the Supply and Demand Model.
Define Supply and Demand Curves and Elasticity.
Define Marginalism.
Describe Fiscal Policy and Monetary Policy.
Summarize Economic Growth, Stimulus and Stabilization.
Describe Interest Rates and their impact on economy.
Summarize Inflation and Deflation and their impact on economy.
Describe Financial Markets and Investing.
Summarize taxation structures.
Describe public finance and its impact on the economy.
Compare and contrast Statistics and Econometrics.
Demonstrate mastery of lesson content at levels of 70% or higher.
Assessment Guide
| Assessment | Points |
| --- | --- |
| Lesson 1 Assignment | 5 points |
| Lesson 1 Quiz | 8 points |
| Lesson 2 Assignment | 10 points |
| Lesson 2 Quiz | 7 points |
| Lesson 3 Assignment | 15 points |
| Lesson 3 Quiz | 6 points |
| Lesson 4 Assignment | 5 points |
| Lesson 4 Quiz | 9 points |
| Lesson 5 Assignment | 15 points |
| Lesson 5 Quiz | 9 points |
| Lesson 6 Assignment | 15 points |
| Lesson 6 Quiz | 8 points |
| Lesson 7 Assignment | 5 points |
| Lesson 7 Quiz | 7 points |
| Lesson 8 Assignment | 15 points |
| Lesson 8 Quiz | 9 points |
| Lesson 9 Assignment | 20 points |
| Lesson 9 Quiz | 9 points |
| Lesson 10 Assignment | 15 points |
| Lesson 10 Quiz | 9 points |
| Lesson 11 Assignment | 10 points |
| Lesson 11 Quiz | 8 points |
| Lesson 12 Assignment | 15 points |
| Lesson 12 Quiz | 8 points |
| Lesson 13 Assignment | 5 points |
| Lesson 13 Quiz | 9 points |
| Lesson 14 Assignment | 5 points |
| Lesson 14 Quiz | 10 points |
| Lesson 15 Assignment | 5 points |
| Lesson 15 Quiz | 10 points |
| Lesson 16 Assignment | 15 points |
| Economics - Final Exam | 570 points |