You just bought your first digital camera and don't know the ins and outs of all those buttons. If that isn't daunting enough, the user's manual is pages thick and intimidating. Well, you've come to the right place.
Owning a great digital camera is no guarantee you will take great pictures. Over the years digital SLRs, and other digital cameras, have become affordable, more powerful and much more complicated. This Digital Photography course is designed to give you a comprehensive overview of digital camera designs and capabilities, and the series of steps to take great photographs. You'll learn about lenses, when to use them and how to select the right lens for your pictures. We take the mystery out of pixels, megapixels, filters, flashes, exposure meters and much more.
---
You know how important communication is. That's why we'll show you how to shoot photos that will enable others to feel what you do. And we'll show you how to tell a story through your pictures.
Good composition is the hallmark of any outstanding photograph. We'll teach you the rules of good composition, the Rule of Thirds, style and background settings, and the S Rule.
Learn the tricks of professional photographers, and how you can photograph and compose stand out black and white photos.
This Digital Photography course also teaches you ways to house your special memories forever. Should it be a family reunion, wedding, new baby or that special vacation, you'll learn how to incorporate camera tools to photograph stunning water reflections and mesmerizing sky images. Imagine creating professional looking imagery using your digital camera, the help of your PC and this online class.
Completely Online
Self-Paced
6 Months to Complete
24/7 Availability
Start Anytime
PC & Mac Compatible
Android & iOS Friendly
Accredited CEUs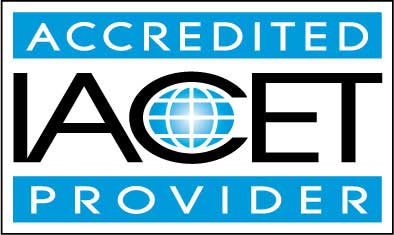 By successfully completing this course, students will be able to:
Define what digital photography is.
Describe the basic functions and features of a digital camera.
Describe how digital photography utilizes the desktop PC.
Summarize the usage of light in taking pictures.
Summarize techniques used in travel photography.
Describe exposure and shutter speeds and how they affect photography.
Describe the best ways to photograph people.
Describe image quality and what to do to enhance it.
Create black and white pictures.
Demonstrate portrait picture taking.
Demonstrate mastery of lesson content at levels of 70% or higher.
Assessment Guide
| Assessment | Points |
| --- | --- |
| Lesson 1 Assignment | 25 points |
| Lesson 1 What is Digital Photography | 9 points |
| Lesson 2 Assignment | 25 points |
| Lesson 2 Understanding Your Camera | 8 points |
| Lesson 3 Assignment | 25 points |
| Lesson 3 Digital Photography and Your Desktop Computer | 6 points |
| Lesson 4 Assignment A | 25 points |
| Lesson 4 Assignment B | 25 points |
| Lesson 4 Assignment C | 25 points |
| Lesson 4 The Power of Light | 8 points |
| Lesson 5 Assignment A | 25 points |
| Lesson 5 Assignment B | 25 points |
| Lesson 5 Assignment C | 25 points |
| Lesson 5 Travel Photography | 8 points |
| Lesson 6 Assignment A | 25 points |
| Lesson 6 Assignment B | 25 points |
| Lesson 6 Assignment C | 25 points |
| Lesson 6 Exposure & Shutter Speed | 10 points |
| Lesson 7 Assignment | 25 points |
| Lesson 7 People and The Environment | 10 points |
| Lesson 8 Assignment A | 25 points |
| Lesson 8 Assignment B | 25 points |
| Lesson 8 Assignment C | 25 points |
| Lesson 8 Magical Water Photography | 9 points |
| Lesson 9 Assignment | 25 points |
| Lesson 9 Improving Your Camera Techniques | 8 points |
| Lesson 10 Assignment | 25 points |
| Lesson 10 Understanding Image Quality | 8 points |
| Lesson 11 Assignment | 25 points |
| Lesson 11 Black and White is Back | 9 points |
| Lesson 12 Assignment | 25 points |
| Lesson 12 Portraits | 10 points |
| Lesson 13 Creative Tips For Your Photography Hobby/Career | 10 points |