The Americans with Disability Act – or the ADA – is a civil rights law that protects individuals with disabilities by prohibiting discrimination against them. The ADA covers all areas of public life, including employment, school, transportation, shopping, services, and etc. Its purpose is to make sure that individuals with disabilities have the same rights and opportunities as those without, such as in opportunities for employment, public accommodations, transportation, telecommunications, as well as state and local governments.
In this course on the ADA, you will learn:
The purpose of the ADA
The definition of disability under the ADA
The objectives of the ADA
The regulations and requirements of the ADA
What the ADA means to employers and disabled employees
How the ADA applies to privately owned businesses, such as retail stores
How the ADA applies to government and telecommunications
How to make facilities and sites accessible to disabled individuals
How the ADA relates to other laws that protect individuals with disabilities
And more
This course was created to educate you on the basic concepts of the Americans with Disabilities Act of 1990 (ADA), as well as the ADA Amendments Act of 2008 (ADAAA). The information given in this course can be used by employers as a starting point to learn more about the ADA and begin to make sure they are in accordance with the law. It can also be used by public entities, private entities, and others to gain an understanding of the ADA and what it means to the workplace.
Completely Online
Self-Paced
6 Months to Complete
24/7 Availability
Start Anytime
PC & Mac Compatible
Android & iOS Friendly
Accredited CEUs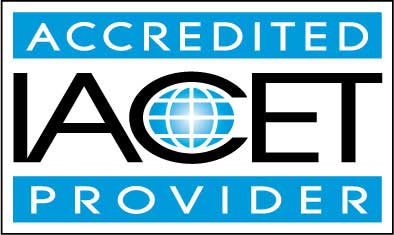 By successfully completing this course, students will be able to:
Define and describe the Americans with Disability Act (ADA)
Describe non-discrimination requirements of the ADA.
Summarize Title I of the ADA and employer's responsibilities.
Summarize the Job Application Process and Title I of the ADA.
Apply the Title I to Employee Performance and Conduct Standards.
Summarize Employers and Title II of the ADA.
Summarize Title III of the ADA.
Describe removing barriers from existing buildings and facilities.
Demonstrate mastery of lesson content at levels of 70% or higher.
Assessment Guide
| Assessment | Points |
| --- | --- |
| Why Did You Decide to Take this Course? | 1 points |
| Lesson 1 Quiz | 10 points |
| Lesson 2 Quiz | 10 points |
| Lesson 3 Quiz | 10 points |
| Lesson 4 Quiz | 10 points |
| Lesson 5 Quiz | 10 points |
| Lesson 6 Quiz | 10 points |
| Lesson 7 Quiz | 10 points |
| Lesson 8 Quiz | 10 points |
| Lesson 9 Quiz | 10 points |
| Lesson 10 Quiz | 10 points |
| Lesson 11 Quiz | 10 points |
| Lesson 12 Quiz | 10 points |
| Lesson 13 Quiz | 10 points |
| Lesson 14 Quiz | 10 points |
| Lesson 15 Quiz | 10 points |
| The Final Exam | 60 points |