Online Class: Soap Making 101
Try different soap-making recipes, create your own signature items for personal use, for gifts or for profit, or just learn about what goes into making a soap.
---

Learn how to make your own soap in our self-paced online course. If you've always wanted to try different soap-making recipes, create your own signature items for personal use, for gifts or for profit, or just learn about what goes into making a soap, this class is for you!
With or without any experience you will learn the foundations of soap making: the history behind the craft; basic melt and pour techniques, popular cold-process methods; how to create your own recipes (using a simple set formula); how to create signature soaps, basic aromatherapy, special soaps and what to do when your recipes need a little fine tuning.
Best of all the course has video demonstrations of the soap-making techniques as well as photos, step-by-step instructions and your instructor will not only be grading quizzes and assignments but is available through our class email to answer questions.
"Handmade" things are springing up everywhere -- in stores, boutiques, as take out food and in health care items. People are returning to the retro feeling of "home made" from home decor to high end, custom embellished clothing to homey foods. Soap can be a big part of this retro trend. Take advantage of this marketing trend and profit from your tiny investment in this class.
Soap making is actually easy. The lessons provide recipes for soaps in several lessons. They have been tested. You can use them "as is" or, at completion of the course, feel confident about personalizing the recipes to make them your own. Included are marketing ideas to get you thinking about how to name, how to make them special with your package and styling and how to price them for both wholesale and retail applications.
Learn a new creative 'art'! Try Soap Making today!
Course Motivation
Are you ready for the "suds" on soap making? If so, this comprehensive online course on the finer art of soap creation is perfect for any number of reasons...
Do you wish you could sample the many different soap recipes that are available?
Are you thinking of all of the personalized gifts you could give for Christmas, birthdays or other reasons to celebrate?
Or maybe you're thinking about trying to put your natural knack for crafting into a profitable small business?
If any of these (or a host of others) ring true to your current situation, then this course will likely be right up our proverbial alley. Regardless of whether you have any prior soap-making experience or not, you'll be provided with everything you need in order to succeed.
In just seven comprehensive lessons, you'll tap into a booming industry--"homemade & handmade" products and gifts. Stores of every kind are carrying them--home décor stores, high end cosmetic boutiques, salons, gyms--even restaurants. Soaps, make up, candles--even homemade paper and stationery--you name it!
Now is your chance to cash in on this powerful marketing trend and laugh your way all the way to the bank!
Soap making is easier than you think. Take advantage of recipes, variations, packaging tips, pricing and profitable marketing advice. Enrollment is always open, so register today to cash in now!
There are few things in this world more tranquil and peaceful than settling down into a soothing, sudsy bath and washing away the burdens and troubles of the day.
A big part of that soothing remedy is soap--something you'll gain a new mastery of during the course of this class.
The course includes a total of seven in-depth lessons:

Lesson 1: Soap Making History (the history, plus basic required ingredients and tools)
Lesson 2: The Science of Making Soap (the materials and science; fillers and fragrances, etc.)
Lesson 3: Making Soaps--Basic Recipes (Fruit Soaps, Veggie Soaps, Spicy Soaps, etc.)
Lesson 4: Signature Soap Recipes (Aromatherapy, color and herbs – and more!)
Lesson 5: Special Soaps (Shampoos, antiseptics and bath salts, etc.)
Lesson 6: Problems with Making Soap (common problems and quick, practical fixes)
Lesson 7: The Business of Selling Your Soaps (Labor and materials costs, Marketing strategies, etc.)
Along the way, you'll gain insight about the history of the art, necessary tools and ingredients, plus practical step-by-step instructions on creating beautiful, natural soaps and bath products for yourself, your family or the whole world at large.
Soap making is actually incredibly easy--certainly a whole lot easier than it looks or sounds! These lessons will provide you with time tested recipes and variations, insight on how to go about naming your new small soap making business, as well as ways that you can position your business for huge success!
To chart your progress in the course, you'll be provided with lessons that include a practice assignment that will call upon you to use and apply the knowledge you've learned in the lesson. Most lessons will also have a short follow up review quiz, which aims to highlight the most important terms, facts and observations from each lesson. Please keep in mind that in order to successfully complete this course with a passing grade, you'll need to maintain an overall class average of 70% or better.
Of course, if along the way you come across a topic or subject that you don't understand or that prompts unanswered questions, you can always contact the instructor directly by sending your message over via the Class Email Form, found under the Classroom Communications' tab. Within a few days, your in-depth, personalized response will arrive, and all of the clouds of confusion will disappear.
Aren't you ready to unleash the creative genius within? Wouldn't you love to walk into your local stores and salons to find your soap products gracing all of their shelves? Aren't you ready to see the gleam and glitter of friends' and relatives' eyes when they open your packages and first see their new gifts?
Well, of course you are!
And now, thanks to the fact that this class relies on an open enrollment policy (registration can be performed any time of any day--even holidays!), there's absolutely no good reason why you should put your creative, artistic dreams off any longer! If you've been waiting and planning to premier your own crafty small business, don't keep on waiting. Register now to start enjoying the life of a professional soap maker. Before you know it, you may be your region's next big thing!
Lesson 1: Soap Making History

The history of soap. Basic ingredients and tools needed.

Lesson 2: The Science of Making Soap

The materials and science of making soap. Fillers and fragrances; water/fat ratios.

Lesson 3: Making Soaps: Basic Recipes

Instructions and ingredients of basic soaps. Making Fruit Soaps, Vegetable Soaps, Spicy Soaps.

Lesson 4: Signature Soap Recipes

Creating a signature soap that appeals to friends, family, or customers. Aromatherapy, colors, and herbs. Recipes to try.

Lesson 5: Special Soaps

In this lesson, you will add other knowledge to your basics, to give you more choices in your soap making. Topics will include: how to make shampoos, antiseptics, and bath salts.

Lesson 6: Problems with Making Soap

This lesson will go over some problems and solutions in making soap.

Lesson 7: The Business of Selling Your Soaps

In this lesson, we will discuss the business of selling soap: How to figure costs of labor and material, and marketing stratagies.
By successfully completing this course, students will be able to:
Summarize soap making history.
Summarize the science of making soap.
Make soaps.
Summarize signature soap recipes.
Describe making special soaps.
Describe problems with making soap.
Summarize the business of selling your soaps.
Demonstrate mastery of lesson content at levels of 70% or higher.
Additional Course Information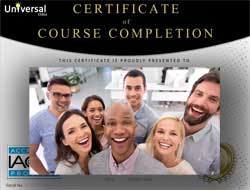 Document Your Lifelong Learning Achievements

Earn an Official Certificate Documenting Course Hours and CEUs
Verify Your Certificate with a Unique Serial Number Online
View and Share Your Certificate Online or Download/Print as PDF
Display Your Certificate on Your Resume and Promote Your Achievements Using Social Media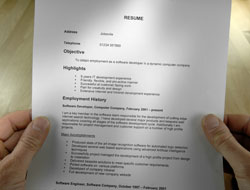 Course Title:
Soap Making 101
Lessons Rating:
4.5 / 5 Stars (1,481 votes)
Languages:
English - United States, Canada and other English speaking countries
Category:
Availability:
This course is online and available in all 50 states including: California, Florida, Georgia, Illinois, New York, Pennsylvania, Ohio, and Texas.
Course Type:
Self-Paced, Online Class
Grading Policy:
Earn a final grade of 70% or higher to receive an online/downloadable CEU Certification documenting CEUs earned.
Assessment Method:
Lesson assignments and review exams
"i would like to thank the instructor for the great job and wish you all the best." -- Celine Z.
"Thank you I learned more than I can possibly explain in these little boxes." -- Sharon C.
"I enjoyed this course! Very detailed and positive experience." -- Kathy B.
"All of the course was helpful, I can use all of it to help me start my business. Thank you." -- Cassia H.
"Loved taking the course and found it very helpful, and found the instructor to be very fast with reply and exams. Great course." -- Maude C.
"Found it very interesting and Helpful I am now taking Armotheraphy class," -- Maude C.
"I enjoyed how easy they walked you through the whole process. In addition, they had available sights to find for more information. I really enjoyed this class. Thank you!" -- marcia F.