Technical writing is the art and science of translating technical information into readable, accessible writing usable by a wide audience. If you have ever read the user's manual for a piece of software or equipment you've purchased, you've seen technical writing in action. Creating manuals, help and technical support systems, online help systems, and instruction manuals are some of the main projects technical writers take on. Since nearly every business in every industry imaginable has at least an occasional need to bring technical information to its users and customers, technical writing is found in nearly every business, government agency, and non-profit organization.
If you work in a high tech industry, technical writing may be a part of your job description and daily duties. If you love to write, enjoy learning, and have an interest in technology, technical writing can be an exciting, rewarding career in itself. Job opportunities in the field are expected to grow as technology continues to advance.
Whether you are called upon to communicate technical information to clients and coworkers, or you are thinking of technical writing as a new and interesting career, this course is designed to help you get started. We'll talk more about the kinds of products technical writers get involved in, and discuss the kinds of skills that successful technical writing requires. We'll talk about ways to approach and organize a technical writing project, and look at the kinds of materials technical writers produce, from written manuals to video tutorials. For those looking at technical writing as a new career, we'll discuss ways of improving your skill set, getting training, making contacts, and breaking into the field.
Completely Online
Self-Paced
6 Months to Complete
24/7 Availability
Start Anytime
PC & Mac Compatible
Android & iOS Friendly
Accredited CEUs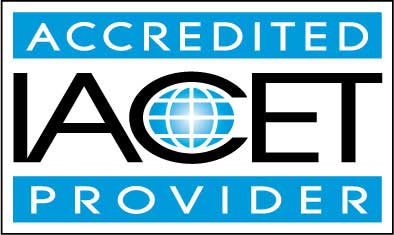 By successfully completing this course, students will be able to:
Identify what technical writing is.
Identify the types of projects that require technical writers.
Summarize the technical writing process.
Write technical materials more effectively.
Write with the end-user in mind, and not the product owner.
Demonstrate time management skills to complete a project.
Evaluate your technical writing.
Identify the best resources for finding technical writing projects.
Demonstrate mastery of lesson content at levels of 70% or higher.
Assessment Guide
| Assessment | Points |
| --- | --- |
| Assignment - Lesson 1 | 20 points |
| An Introduction | 1 points |
| Lesson 1: What is Technical Writing? | 8 points |
| Assignment - Lesson 2 | 30 points |
| Lesson 2: Projects for Technical Writers | 9 points |
| Lesson 3: The Technical Writing Process | 10 points |
| Assignment - Lesson 4 | 40 points |
| Lesson 4: How to Write Effectively | 10 points |
| Lesson 5: Teaching an Alien to Drive | 10 points |
| Assignment - Lesson 6 | 2 points |
| Lesson 6: The First End User: You | 9 points |
| Lesson 7: Getting It Done: Project Management and the Technical Writer | 10 points |
| Lesson 8: Words, Pictures, and Links: The Growing Array of Deliverable Formats | 9 points |
| Assignment - Lesson 9 | 25 points |
| Lesson 9: Breaking into Technical Writing | 10 points |
| Lesson 10: The Tech Writer's Toolbox | 10 points |
| Assignment - Lesson 11 | 15 points |
| Lesson 11: Staying in Touch | 10 points |
| Technical Writing - Final Exam | 540 points |