Have you always wanted to learn how to read the Tarot cards? Why not try our online class? The only requirement is a Tarot deck (and the principles are the same no matter what type of Tarot deck you use).
This self-paced course will teach you the basics of the Tarot (78 picture cards used to reveal hidden truths). Learn how to do readings for yourself, friends and relatives. Developed for the beginner, the class provides structural meanings and interpretations of each suit and spread and shows you how to perform readings. Along with the basics, you'll also learn about different types of decks, the history and the tips and tricks to help you become a 'master reader'.
Reading Tarot Cards gives you access to spiritual knowledge revealing new insights and options. Readings can provide hope in re-envisioning life's journey, plus support and reaffirmation of what is already known. Readings can help us to answer some of life's biggest questions, and so much more. You do not need to have a well developed spiritual connection or 'psychic power' in order to get valuable information from the Tarot.
---
This course is divided into the following nine comprehensive lessons covering the entire aspects of Tarot cards:
Tarot Cards: An Introduction

Tarot Cards for Beginners

Structure of the Tarot Deck

Court Cards

Major Arcana Cards

Minor Arcana cards

Reading Tarot Cards

Classic Example Spreads

Additional Reading and Resources
If you are intrigued by this method of reading the future, you'll find that Tarot cards are not difficult to learn.
Completely Online
Self-Paced
6 Months to Complete
24/7 Availability
Start Anytime
PC & Mac Compatible
Android & iOS Friendly
Accredited CEUs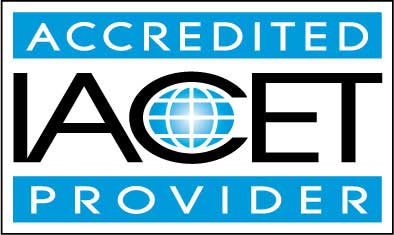 By successfully completing this course, students will be able to:
Describe tarot cards for beginners.
Describe structure of the tarot deck.
Describe court cards.
Describe major arcana cards.
Describe minor arcana cards.
Describe reading tarot cards.
Describe classic example spreads.
Demonstrate mastery of lesson content at levels of 70% or higher.
Assessment Guide
| Assessment | Points |
| --- | --- |
| An Introduction | 5 points |
| Assignment 1: Explaining Tarot Cards | 25 points |
| Lesson 1 Quiz | 7 points |
| Assignment 2: Deck Choice and Care | 25 points |
| Lesson 2 Quiz | 9 points |
| Assignment 3: Group Classification Explanation | 25 points |
| Lesson 3 Quiz | 10 points |
| Assignment 4: Court Cards Explained | 25 points |
| Lesson 4 Quiz | 10 points |
| Assignment 5: Major Arcana Cards | 25 points |
| Lesson 5 Quiz | 11 points |
| Assignment 6: Minor Arcana Suits | 25 points |
| Lesson 6 Quiz | 10 points |
| Assignment 7: Reading the Cards | 25 points |
| Lesson 7 Quiz | 7 points |
| Assignment 8: Explaining Spreads | 25 points |
| Lesson 8 Quiz | 10 points |
| Assignment 9: Ethics Explained | 25 points |