Welcome to "Understanding Natural Skin Care". In this course, you will gain a complete understanding of natural skin care products and their benefits, as well as what products are best to purchase. In addition, you will learn about the harms of synthetic chemicals in skin formulations, common marketing tactics and how to make your own skin care products, if you wish to do so.
In this course:
-You will learn to identify the various labels under which skin care products are placed. Many people think that there are only "natural and chemical" products. In fact, there are many variations in between. Learning to decode the various label and their claims will allow you to make more informed choices.
- You will learn the amazing range of benefits of natural skin care ingredients, as well as the most common natural ingredients you will see in many commercial products.
- You will learn which natural ingredients and techniques are effective in healing common skin issues, including burns, eczema and stretch marks.
-You will learn about the various types of skin and their individual challenges. You'll also learn to identify your own skin type and be a step closer to finding your ideal personal sin care regimen.
-You will learn the best way to care for your skin, as well as what products work best and which to avoid.
-You will learn how and why the skin ages and common problems that occur as this happens.
- You will learn the effects of unsafe toxins to your skin.
- You will learn how easy and rewarding it is to make your own skin care and spa products.
- You will find information to help you in sharing your formulations with the world, either as gifts, or through commerce.
- and will summarize the known health implications of using toxic, chemically laden skin care products, including the ramifications for children.
Completely Online
Self-Paced
Printable Lessons
Full HD Video
6 Months to Complete
24/7 Availability
Start Anytime
PC & Mac Compatible
Android & iOS Friendly
Accredited CEUs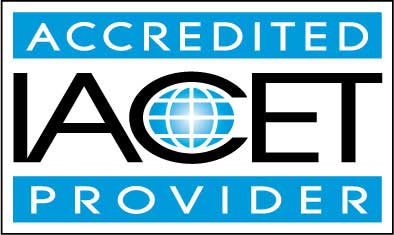 By successfully completing this course, students will be able to:
Define the various classifications of skin care products.
Describe common and effective natural ingredients.
Summarize healing with natural skin care.
Describe the different skin types.
Determine how to develop a natural skin care routine.
Describe process for caring for aging skin.
Summarize methods of natural skin care for compromised skin.
Summarize processes for making your own natural skin care products.
Summarize the health implications of toxic skin care.
Demonstrate mastery of lesson content at levels of 70% or higher.
Assessment Guide
| Assessment | Points |
| --- | --- |
| An Introduction | 1 points |
| Lesson 1 : The Various Classifications of Skin Care Products | 10 points |
| Lesson 2 : Common and Effective Natural Ingredients | 9 points |
| Lesson 3 : Healing with Natural Skin Care | 10 points |
| Lesson 4 : Understanding Different Skin Types | 10 points |
| Lesson 5 : Developing a Natural Skin Care Routine | 10 points |
| Lesson 6 : Care for Ageing Skin | 10 points |
| Lesson 7 : Natural Skin Care for Compromised Skin | 10 points |
| Lesson 8 : Making your own Natural Skin Care Products | 10 points |
| Lesson 9 : Mixing it Up! | 10 points |
| Lesson 10 : Gifting or Selling your Creations | 10 points |
| Lesson 11 : Marketing Tactics of the Skin Care Industry | 9 points |
| Lesson 12 : The Health Implications of Toxic Skin Care | 10 points |
| The Final Exam | 32 points |