The world is incredibly diverse, and that can extend into nearly every part of a person's life. This is especially true when it comes to business. Making an effort to fully address the international components of business can help create a workplace that is truly respectful of professional diversity. Not only can this benefit the businesses that do this, but it can also benefit their employees and client base.
This course will look at the creation and maintenance of a respectful international workplace and what it can do for the business world. This is an area that focuses on the health and welfare of the workforce, with actions taken to ensure their well-being. Topics of interest for this course will include:
· Office Etiquette--This section will look at the behaviors that are deemed appropriate for the workplace, both domestically and internationally. The different ways that it can influence the workplace and the workforce will be explored here.
· Work-Life Balance--The boundaries between your professional life and your personal one are incredibly important. This will cover the different ways this balance can be maintained and what impact it can have on the workplace
· Employee Development and Growth--This will look at professional development options that can benefit employees and the workplace. What options are available and how businesses can encourage employees to seek them out will be discussed.
The things that you encounter professionally are going to be reflective of the rest of the world and will have an impact on your life. Do you have what it takes to face it head-on? Take action today!
Completely Online
Self-Paced
6 Months to Complete
24/7 Availability
Start Anytime
PC & Mac Compatible
Android & iOS Friendly
Accredited CEUs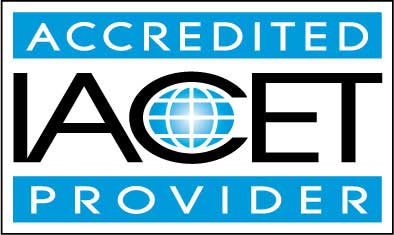 By successfully completing this course, students will be able to:
Define what makes a respectful international workplace.
Describe effects of an unhealthy workplace.
Describe benefits of a healthy workplace.
Summarize the obstacles to address for respectful international workplaces.
Determine international office etiquette.
Summarize work-life balance.
Summarize methods for encouraging employee engagement and empowerment.
Summarize methods for employee development and growth as well as recognition.
Summarize workplace safety.
Demonstrate mastery of lesson content at levels of 70% or higher.
Assessment Guide
| Assessment | Points |
| --- | --- |
| An Introduction | 1 points |
| Lesson 1 Quiz | 10 points |
| Lesson 2 Quiz | 11 points |
| Lesson 3 Quiz | 10 points |
| Lesson 4 Quiz | 10 points |
| Lesson 5 Quiz | 10 points |
| Lesson 6 Quiz | 10 points |
| Lesson 7 Quiz | 10 points |
| Lesson 8 Quiz | 10 points |
| Lesson 9 Quiz | 9 points |
| Lesson 10 Quiz | 10 points |
| Lesson 11 Quiz | 10 points |
| Lesson 12 Quiz | 10 points |
| Lesson 13 Quiz | 10 points |
| Lesson 14 Quiz | 10 points |
| Lesson 15 Quiz | 10 points |
| The Final Exam | 70 points |