$
50.00
no certificate
- OR -
$
75.00
with CEU Certificate*
---
Becoming a Nursing Assistant is one way to have a career in the healthcare field without spending tens of thousands of dollars and years of your life on a college education.

In this course, you'll learn exactly what a Nursing Assistant is and the duties of a typical day.
You'll also learn the procedures, knowledge and training that are essential to being a successful nursing assistant. Chapters will include information on basic anatomy, crucial testing procedures, the most common ailments a nursing assistant will see in her patients, personal care needs, and proper guidelines for patient mobility. We will also cover topics such as patients' emotional needs, your own emotional health when working with patients who are suffering and legal and ethical issues you may face during your career.
Each chapter will end with a brief review in the form of questions about what you've learned. These will help you understand each chapter more fully and prepare yourself for the certification exam required by most health care organizations for employment. You can refer back to this material as a refresher whenever you feel the need to brush up on particular topics -- keep it as a reference guide after taking your certification exam.
A nursing assistant fulfills a complex role in the life of patients. She is a caregiver who provides compassion, emotional support, physical mobility and day-to-day dignity in addition to basic medical needs. If you have chosen to become a nursing assistant, you are a special individual.
Completely Online
Self-Paced
6 Months to Complete
24/7 Availability
Start Anytime
PC & Mac Compatible
Android & iOS Friendly
Accredited CEUs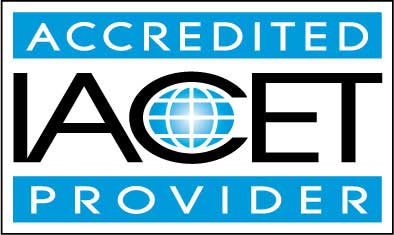 By successfully completing this course, students will be able to:
Define what a nursing assistant is.
Recognize vital signs and body measurements.
Describe basic health knowledge.
Describe common symptoms the nursing assistant faces.
Summarize patients' daily needs.
Describe patient mobility and safety.
Summarize patient nutrition and exercise.
Describe activities of daily living (ADL).
Summarize special care procedures and special needs patients
Summarize legal & ethical issues.
Demonstrate mastery of lesson content at levels of 70% or higher.
Assessment Guide
| Assessment | Points |
| --- | --- |
| Assignment 1A: Introductions | 5 points |
| Assignment 1B: The Duties of a Nursing Assistant | 25 points |
| Lesson 1 Exam | 15 points |
| Lesson 2 Exam | 19 points |
| Assignment 3: Real Life Applications | 50 points |
| Lesson 3 Exam | 19 points |
| Lesson 4 Exam | 20 points |
| Assignment 5: Meeting Patient Needs | 25 points |
| Lesson 5 Exam | 17 points |
| Lesson 6 Exam | 19 points |
| Assignment 7: Keeping Patients Active | 25 points |
| Lesson 7 Exam | 20 points |
| Lesson 8 Exam | 19 points |
| Assignment 9: Obtaining CPR Certification | 25 points |
| Lesson 9 Exam | 20 points |
| Lesson 10 Exam | 20 points |
| Assignment 11: Preventing Abuse | 25 points |
| Lesson 11 Exam | 17 points |
| Lesson 12 Exam | 12 points |
| Final Assignment | 10 points |
| Final Exam | 93 points |