Keeping a clean house seems like such a daunting exercise for many people, but it need not be. Arming yourself with the right knowledge and the right tools will make cleaning easy and efficient. In this course, we offer a comprehensive view of how to care for your house, your belongings, and how to protect you and your family from harmful chemicals and allergies.
Before you begin any project, you must always ensure that you have the right tools for the job. Cleaning is certainly no exception. In fact, having the right tools for cleaning your house will make your job of keeping a tidy, clean house so much easier and enjoyable. You will learn how to set a schedule that will make cleaning seem less laborious, and you will learn the tips and tricks from the experts on how to deal with common household cleaning projects and issues. We will review cleaning tips for each room in your house.
You will also learn how to make your own cleaning supplies, which can be especially useful for people who care about how certain chemicals affect the environment, or who need to avoid certain chemicals due to allergies. Making your own products and be a fun way to save money and ensure a safer house for your family.
Completely Online
Self-Paced
Printable Lessons
Full HD Video
6 Months to Complete
24/7 Availability
Start Anytime
PC & Mac Compatible
Android & iOS Friendly
Accredited CEUs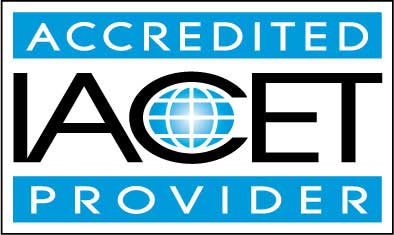 By successfully completing this course, students will be able to:
Determine and assemble your cleaning kit.
Define a cleaning schedule and develop a cleaning routine.
Know the fundamentals about creating your own cleaning supplies.
Describe the techniques to clean a kitchen.
Describe the techniques to clean a bathroom.
Describe the techniques to clean the living room area.
Describe the techniques to clean bedrooms.
Define the methods to properly clean laundry.
Describe basic furniture care techniques.
Recognize and describe how to deal with pets and allergies.
Demonstrate mastery of lesson content at levels of 70% or higher.
Assessment Guide
| Assessment | Points |
| --- | --- |
| Lesson 1 Assignment | 25 points |
| Introduction | 100 points |
| Lesson 1 : Your Cleaning Kit | 10 points |
| Your Routine | 100 points |
| Lesson 2 : Creating a Routine | 10 points |
| Lesson 3 Assignment | 25 points |
| Being Clean | 100 points |
| Lesson 3 : Making Your Own Cleaning Supplies – Chemistry, Fundamentals, and Recipes | 10 points |
| Cleaning An Area Of Your Kitchen | 100 points |
| Lesson 4 : Cleaning the Kitchen | 9 points |
| The Pristine Bathroom | 100 points |
| One Hundred Years Ago | 100 points |
| Lesson 5 : Cleaning Bathrooms | 10 points |
| Cleaning the Living Room | 100 points |
| Lesson 6 : Cleaning the Living Room | 10 points |
| Lesson 7 Assignment | 25 points |
| Lesson 7 : Cleaning the Bedrooms | 10 points |
| Dry Cleaning | 100 points |
| Lesson 8 : Cleaning the Laundry | 10 points |
| Wooden Furniture | 100 points |
| Lesson 9 : Furniture Care | 10 points |
| Lesson 10 Assignment | 25 points |
| Lesson 10 : Pets and Allergies | 10 points |
| The Final Exam | 49 points |