Welcome to our comprehensive online Microsoft Excel course, designed to guide you through mastering one of the most essential tools in data management and analysis. Microsoft Excel, also known as Excel for Microsoft 365 in the subscription-based model, is a powerful spreadsheet software widely used across various industries for storing, organizing, sorting, calculating, and visually representing data. Whether you're a seasoned professional looking to enhance your skills or a beginner eager to learn, this course offers a tailored learning experience that covers the latest version of Excel, ensuring you're up-to-date with the newest features and functionalities.
Course Overview:
Our course begins with the fundamentals, introducing you to Excel's interface and core features. You'll learn how to navigate through the world of spreadsheets, understand the layout, and customize your workspace. We'll then delve into the anatomy of Excel, exploring workbooks and efficient data management techniques. This includes understanding how to input, modify, and organize data in a logical and accessible manner.
As you progress, the course emphasizes the importance of styling and maintaining data integrity. This section covers various formatting rules and techniques that not only enhance the readability of your data but also ensure accuracy and consistency. You'll discover how to apply conditional formatting to highlight critical data points and use built-in styles to create professional-looking spreadsheets.
Advanced Excel Features:
Moving into more advanced territory, we focus on the power of formulas and functions – the backbone of Excel. You'll learn how to write basic and complex formulas to perform calculations, automate tasks, and analyze large datasets. Real-world examples will help you grasp concepts like VLOOKUP, INDEX-MATCH, and nested IF statements.
Visual representation of data is key in today's information-driven world. Our course includes detailed tutorials on adding images, graphics, and crafting compelling charts and diagrams. These lessons are designed to transform your raw data into visually engaging presentations that tell a story and make an impact.
For those interested in data analysis, we cover essential tools like PivotTables, PivotCharts, and What-If Analysis. These powerful features allow you to sift through and interpret large volumes of data, uncover trends, and make informed decisions. You'll learn how to summarize data in meaningful ways and create dynamic reports that adapt to new data.
Excel for Automation and Integration:
As you become more proficient, the course introduces automation with macros. This section teaches you how to record and write macros to automate repetitive tasks, increasing efficiency and accuracy. We also explore how Excel integrates with external data sources, expanding its capabilities beyond the spreadsheet.
Finally, we delve deep into mastering data organization. This includes advanced techniques in filtering, sorting, and applying conditional formatting to make data analysis more intuitive and insightful. You'll also get a comprehensive look at Excel's text manipulation functions and conditional logic, equipping you with skills to manage and analyze text data effectively.
Why Choose Our Excel Course?
Current and Comprehensive Content: Our course content is regularly updated to include the latest Excel features, ensuring you're learning the most current and relevant skills.

Practical and Real-World Applications: Each lesson is packed with practical examples and real-world scenarios, helping you apply what you learn immediately.

Interactive Learning Experience: With a mix of beautifully illustrated lessons, HD video tutorials, and lesson assessments our course offers a dynamic learning experience that caters to different learning styles.

Flexible Learning: Our online format allows you to learn at your own pace, making it perfect for busy professionals and students.

Certification: Upon completion, receive a certificate that validates your proficiency in Microsoft Excel, enhancing your professional credibility.
Conclusion:
This course is more than just a learning journey; it's an opportunity to empower yourself with the skills to efficiently and effectively manage data. Whether your goal is to advance your career, streamline your business processes, or simply gain a valuable skill set, our Microsoft Excel course is a gateway to achieving these objectives. Enroll today and take the first step towards becoming an Excel power user.
Completely Online
Self-Paced
Printable Lessons
Full HD Video
6 Months to Complete
24/7 Availability
Start Anytime
PC & Mac Compatible
Android & iOS Friendly
Accredited CEUs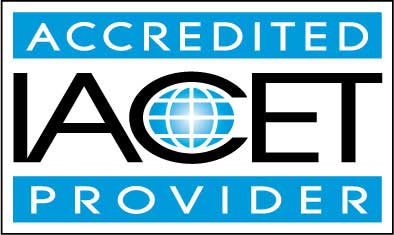 Assessment Guide
| Assessment | Points |
| --- | --- |
| An Introduction | 1 points |
| Lesson 1 Exam | 10 points |
| Lesson 2 Exam | 18 points |
| Lesson 3 Exam | 18 points |
| Lesson 4 Exam | 20 points |
| Lesson 5 Exam | 20 points |
| Lesson 6 Exam | 20 points |
| Lesson 7 Exam | 20 points |
| Lesson 8 Exam | 20 points |
| Lesson 9 Exam | 12 points |
| Lesson 10 Exam | 15 points |
| Lesson 11 Exam | 16 points |
| Lesson 12 Exam | 12 points |
| Lesson 13 Exam | 17 points |
| Lesson 14 Exam | 20 points |
| Final Exam | 30 points |