This online grammar course will provide you with a comprehensive review of the grammar and writing skills necessary to be successful in your academic and professional life. Learning how to properly use English grammar will not only help you excel in writing academic essays and passing entrance exams, but more importantly, it will help you improve your everyday, work-related writing and email correspondence.
Divided up into 15 easy-to-understand lessons, this grammar course concentrates on usage, the mechanics of a sentence, spelling, and a general review of grammatical problem areas. Each lesson focuses on frequent errors, illustrates concepts with real world examples, suggests strategies, and provides review worksheets, activities, and assignments to ensure skill mastery. Lessons also offer additional study guides for further learning.
This course is ideal for all types of students who want to get an edge on taking a high school, college, or a job-related English exam--as well as anyone wishing to update and improve their grammar and writing skills.
Completely Online
Self-Paced
6 Months to Complete
24/7 Availability
Start Anytime
PC & Mac Compatible
Android & iOS Friendly
Accredited CEUs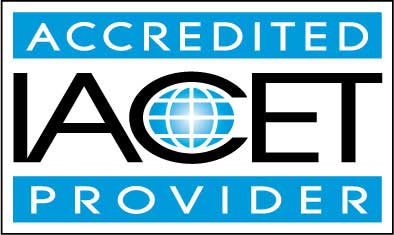 By successfully completing this course, students will be able to:
Recognize the subject and predicate of any sentence.
Know the differences between nouns and pronouns.
Be comfortable with forming sentences with the correct verb tenses.
Recognize irregular verbs.
Differentiate between adjectives and adverbs and use them properly in sentences.
Understand what is meant by a Phrase.
Identify the Clause.
Break down the mechanics of a sentence.
Identify the role of modifiers and use them correctly.
Correctly use capitalization in writing.
Correctly punctuate sentences.
Avoid common spelling problems.
Demonstrate mastery of lesson content at levels of 70% or higher.
Assessment Guide
| Assessment | Points |
| --- | --- |
| Introduction | 1 points |
| Lesson 2 Exercise: Subject and Predicate Agreement | 10 points |
| Lesson 2 Exercise: Subject Verb Agreement | 40 points |
| Lesson 2 Exam: Subject and Predicate | 13 points |
| Lesson 3 Exercise: Find the Subject Noun | 10 points |
| Lesson 3 Exercise: Case of Nouns and Pronouns | 10 points |
| Lesson 3 Exercise: Pronoun Substitution | 10 points |
| Lesson 3 Exercise: Correct Pronoun Use | 8 points |
| Lesson 3 Exercise: Nouns and Pronouns | 10 points |
| Lesson 3 Exercise: Using the Correct Pronoun | 10 points |
| Lesson 4 Exercise: Find the Verb | 15 points |
| Lesson 4 Exercise: Recognizing Verb Tenses | 7 points |
| Lesson 4 Exercise: Simple Present Verb Tenses | 10 points |
| Lesson 4 Exam: Verbs | 25 points |
| Lesson 5 Exercise: Irregular Verbs | 10 points |
| Lesson 5 Exam: Irregular Verbs | 7 points |
| Lesson 6 Exercise: Identifying Adjectives and Adverbs | 20 points |
| Lesson 6 Exercise: Adjectives and Adverbs | 10 points |
| Lesson 6 Exercise: Comparative and Superlative Adjectives | 10 points |
| Lesson 6 Exam: Adjectives and Adverbs | 10 points |
| Lesson 7 Exercise: Identify the Preposition | 20 points |
| Lesson 7 Exam: The Phrase | 14 points |
| Lesson 8 Exam: The Clause | 12 points |
| Lesson 9 Exercise: Run-On sentences | 45 points |
| Lesson 9 Exercise: Sentence Logic | 50 points |
| Lesson 10 Exam: Modifiers | 25 points |
| Lesson 11 Exam: Capitalization | 20 points |
| Lesson 12 Exercise: Sentence Punctuation | 10 points |
| Lesson 12 Exam: Punctuation | 16 points |
| Lesson 13 Exercise: Spelling Review A | 13 points |
| Lesson 13 Exercise: Spelling Review B | 7 points |
| The Final Exam | 381 points |