Studying ancient civilizations is one of the most fascinating areas of all human history for the precise reason that it is human history. As we learn more about those who have come before us, we understand more about ourselves in this modern age and how we have come to be. From empires to city-states, the historical civilizations from around the world have each made a contribution to the development of mankind.
When we think of the major innovations that have propelled society forward: writing, the wheel, fire, brass, bronze, iron, electricity, indoor plumbing, and so forth, it is important to remember that each of these was a significant technological innovation, discovered hundreds or even thousands of years ago. Likewise, the indelible influence of certain ancient civilizations on modern aesthetics, ethics, religion, politics, and conventions can also be felt today.
This course will provide a general introduction to several of the most prominent ancient civilizations from across the globe, introducing the student to the most salient features of each and examining its major influences on those who came later on. To paraphrase the late philosopher, George Santayana, "Those who cannot remember the past are condemned to repeat it". So as it is with any historical study--what we can learn from earlier men and women can benefit us today.
Completely Online
Self-Paced
Printable Lessons
Full HD Video
6 Months to Complete
24/7 Availability
Start Anytime
PC & Mac Compatible
Android & iOS Friendly
Accredited CEUs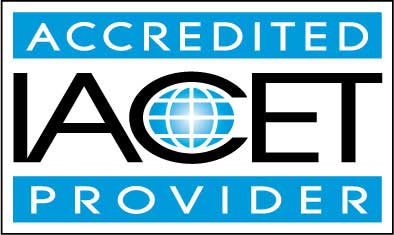 By successfully completing this course, students will be able to:
Describe the background of studying the ancients for modern people.
Summarize Sumer and the Mesopotamian Civilizations.
Describe Ancient Egypt and their civilization.
Summarize Phoenicia and Minoa.
Describe Israelites in regards to ancient civilizations.
Identify Media and Persia - Peoples of Ancient Iran.
Summarize Ancient Greece civilizations.
Summarize Rome and Roman ancient civilizations.
Describe The Roman Empire and Its Legacy.
Demonstrate mastery of lesson content at levels of 70% or higher.
Assessment Guide
| Assessment | Points |
| --- | --- |
| Lesson 1 Assignment | 10 points |
| An Introduction | 5 points |
| Lesson 1 Exam | 9 points |
| Lesson 2 Assignment | 25 points |
| What Made The Sumerians Truly Unique? | 40 points |
| Lesson 2 Exam | 10 points |
| Lesson 3 Assignment | 15 points |
| Lesson 3 Exam | 9 points |
| Lesson 4 Assignment | 50 points |
| Lesson 4 Exam | 10 points |
| Lesson 5 Assignment | 25 points |
| Lesson 5 Exam | 10 points |
| Lesson 6 Assignment | 15 points |
| Lesson 6 Exam | 10 points |
| Lesson 7 Assignment | 15 points |
| Lesson 7 Exam | 9 points |
| Lesson 8 Assignment | 15 points |
| Lesson 8 Exam | 10 points |
| Lesson 9 Assignment | 15 points |
| Lesson 9 Exam | 7 points |
| Lesson 10 Assignment | 15 points |
| Lesson 10 Exam | 10 points |
| Lesson 11 Assignment | 15 points |
| Lesson 11 Exam | 10 points |
| Lesson 12 Assignment | 15 points |
| Lesson 12 Exam | 9 points |
| Lesson 13 Assignment | 25 points |
| Lesson 13 Exam | 9 points |
| Lesson 14 Assignment | 15 points |
| Lesson 14 Exam | 10 points |
| The Final Exam | 61 points |