This self-paced, online anatomy and physiology course covers all the bodily systems playing a major role in human anatomy. The material is presented in a practical and comprehensive manner. The focus of the course is on the need-to-know facts that must be understood in order to pursue any healthcare career or related education in the field of science. These easy to follow lessons are ideal for anyone requiring a solid understanding of how the human body works.

Lessons include the following topics:
The Skeletal System
The Integumentary System
The Muscular System
The Nervous System
The Sensory System
The Endocrine System
The Cardiovascular System
The Lymphatic System
The Respiratory System
The Digestive System
The Urinary System
The Reproductive System
Completely Online
Self-Paced
Printable Lessons
Full HD Video
6 Months to Complete
24/7 Availability
Start Anytime
PC & Mac Compatible
Android & iOS Friendly
Accredited CEUs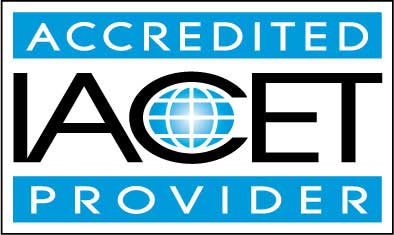 By successfully completing this course, students will be able to:
Define anatomy and physiology.
Know the chemistry behind anatomy and physiology.
Describe cells - the foundation of life.
Describe tissues (different types and functions).
Describe and recognize all parts of the integumentary system.
Recognize the important parts of the skeletal system, muscular system, nervous system, and sensory system.
Summarize the major parts of the endocrine system.
Recognize the major parts of the cardiovascular system, lymphatic system, and the respiratory system.
Summarize the major components of the digestive system, urinary system, and the reproductive system.
Demonstrate mastery of lesson content at levels of 70% or higher.
Assessment Guide
| Assessment | Points |
| --- | --- |
| Introduce Yourself | 1 points |
| Introduction to Anatomy and Physiology Assignment | 10 points |
| Introduction to Anatomy and Physiology Quiz | 55 points |
| Review of Basic Chemistry | 15 points |
| Basic Chemistry Quiz | 35 points |
| Review of Cells | 15 points |
| Cells Quiz | 38 points |
| Review of Tissues | 15 points |
| Tissue Quiz | 32 points |
| The Integumentary System Assignment | 10 points |
| The Integumentary System | 50 points |
| The Skeletal System Assignment | 15 points |
| The Skeletal System | 75 points |
| The Muscular System Assignment | 15 points |
| The Muscular System | 80 points |
| The Nervous System Assignment | 15 points |
| The Nervous System | 85 points |
| The Sensory System Assignment | 15 points |
| The Sensory System | 70 points |
| The Endocrine System Assignment | 15 points |
| The Endocrine System | 55 points |
| The Cardiovascular System Assignment | 15 points |
| The Cardiovascular System | 22 points |
| The Lymphatic System | 15 points |
| The Lymphatic System | 50 points |
| The Respiratory System Assignment | 15 points |
| The Respiratory System | 70 points |
| The Digestive System Assignment | 15 points |
| The Digestive System | 50 points |
| The Urinary System | 18 points |
| The Reproductive System | 38 points |
| The Final Exam | 332 points |