Online Class: Christianity 101 — An Introduction
Whether you are seeking to learn more about Christianity for personal or scholarly reasons, or you are just curious about Christ's teachings and the religion that stemmed from Him, this course will introduce you to its basic premise and principals in an easy to understand manner.
---

Christianity is currently the largest faith in the world with over 85% of Americans identifying themselves as Christian. There are many Christian churches. The largest is Roman Catholic, with over 1 billion members, followed by Protestant, of which there are approximately 500 million members, and Eastern Orthodox with approximately 225 million members.

However, not all Christians associate themselves with one particular denomination, so the percentage of Christians may be higher then estimated. What sets Christianity apart from other religions is the belief that Jesus Christ is the Messiah, the birth of whom was written about in the Old Testament. He was born, lived and died without sin. Christ's mission on earth was to clear up misconceptions and errors in the Old Testament, to educate followers about God's true will, to provide a human example of goodness to emulate and to die for the sins of mankind so that all people could experience atonement, (reconciliation with God), and be redeemed for personal sins. This course does not focus on, or favor, any specific Christian church. What is provided, however, for reference and educational purposes, are the basic principles and doctrines of the world's largest Christian churches and denominations, namely Roman Catholic*, Eastern Orthodox* and Protestant. There are approximately 38,000 different denominations of Christianity to date. Covering more than the three largest and some of the longest established smaller denominations is outside the scope of this course.
There are seventeen comprehensive lessons written in an easy to follow, informative manner. The end of each lesson will provide you with multiple summary review questions and exercises so that you may effectively test your new found knowledge. We encourage you to use these self-test questions and exercises to determine whether you are ready to move on or if you should review portions of the preceding lesson before taking the next step. Do not rush yourself. Take the time to read all portions of the lessons and complete the exercises and self-tests. Whether you are seeking to learn more about Christianity for personal or scholarly reasons, or you are just curious about Christ's teachings and the religion that stemmed from Him, this course will introduce you to its basic premise and principals in an easy to understand manner.
Because it is used so often as a reference for this course, if you don't already own a Bible, you need to obtain one. Although, many Internet versions are available, it is advisable that you purchase a hard copy King James Version of the Holy Bible or borrow one from the library. There are many inexpensive copies available from online book sellers. Friends or relatives may also have one you can borrow, however, it is nice to have your own in which you can make notes, highlight key entries and refer to in the future.
*Both the Roman Catholic and Eastern Orthodox Churches do not categorize themselves as "denominations" of Christianity, but rather "The One True Church" as established by Jesus Christ at the Confession of Peter.
Lesson 1. Introduction to Christianity

A Christian can be tall, short, blond, brunette, redheaded, or bald; American, European, Irish, Australian, Middle Eastern, African, or Asian; black, brown, white, yellow, or any color in between.

Lesson 2. The Christian Bible

The Bible is the most epic, dramatic, and interesting book ever written in the history of humankind. It is separated into two books: The Old Testament and the New Testament.

Lesson 3. Brief History of Christianity

The term "Christian" was developed as a way to describe those who followed the teachings of Christ. Christianity encompasses the birth, ministry, death, resurrection, and ascension of Christ.

Lesson 4. Overview of Basic Christian Doctrines

A doctrine is simply something that is taught. It is a position or the body of principles in a branch of knowledge or a system of belief.

Lesson 5. Christian Churches and Denominations

Christianity as we know it today began after the death of Jesus Christ. Christ himself did not found any church during His lifetime and according to the Gospels he rarely used the word church.

Lesson 6. Christian Practices, Rituals, Sacraments, and Traditions

Of all the rites and rituals of the Christian faith, the sacrament of Baptism is the most practiced, prevailing, and frequently honored. It is considered a spiritual rebirth.

Lesson 7. Christianity in the Post-modern World

While this is not a subject often discussed, our post-modern world views Christianity quite a bit differently compared to the past.

Lesson 8. Christian and Christian Church Holidays

For Christians, Christmas is a celebration of the birth of Christ. It occurs on December 25th of every year. Many Christians attend Mass on Christmas Eve and on Christmas Day.

Lesson 9. Well Known Christian Leaders, Past and Present

While there are literally hundreds of well known, highly honored Christian leaders, only a few have been chosen to be introduced in this lesson.

Lesson 10. Similarities and Differences between Christianity and Other Religions

Loving everyone requires respect. While many religious people feel that only their beliefs are the "right" beliefs, this is incorrect.

Lesson 11. Archangels and Angels

Angels capture our imaginations. From movies to literature, songs, poetry, and great works of art, angels have inspired creative people of all media.

Lesson 12. Christ's 12 Disciples or Apostles

Central to the teachings of Christ are His apostles. During Christ's time on Earth, the 12 he chose were "disciples" or learners; after his death, they were sent out to carry his message to the world.

Lesson 13. Conclusion

Christianity is the largest religion in the world. There are many denominations of Christianity, although Roman Catholic, Eastern Orthodox, and Protestant are the three largest churches of the faith.
By successfully completing this course, students will be able to:
Summarize the basic tenets of Christianity.
Summarize a brief history of Christianity.
Identify overview of basic Christian Doctrines.
Recognize Christian churches and denominations.
Describe Christian practices, rituals, sacraments, and traditions.
Describe Christianity in the post-modern world.
Summarize well known Christian leaders, past and present.
Describe similarities and differences between Christianity and other religions.
Summarize the place of archangels and angels in Christianity.
Demonstrate mastery of lesson content at levels of 70% or higher.
Additional Course Information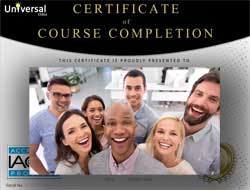 Document Your Lifelong Learning Achievements

Earn an Official Certificate Documenting Course Hours and CEUs
Verify Your Certificate with a Unique Serial Number Online
View and Share Your Certificate Online or Download/Print as PDF
Display Your Certificate on Your Resume and Promote Your Achievements Using Social Media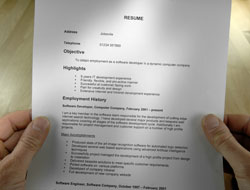 Course Title:
Christianity 101: An Introduction
Lessons Rating:
4.6 / 5 Stars (1,223 votes)
Languages:
English - United States, Canada and other English speaking countries
Category:
Availability:
This course is online and available in all 50 states including: California, Florida, Georgia, Illinois, New York, Pennsylvania, Ohio, and Texas.
Course Type:
Self-Paced, Online Class
Grading Policy:
Earn a final grade of 70% or higher to receive an online/downloadable CEU Certification documenting CEUs earned.
Assessment Method:
Lesson assignments and review exams
"The instructor was very insightful and helpful. This was a very enlightening and interesting course." -- Louise S.
"I enjoyed your class. I feel as though I have learned a lot about the subject of Christianity. Thank you as well for your quick feedback on our assignments and tests." -- Jennifer W.
"The instructor gave outstanding encouragement and feedback!" -- Alvin O.
"Excellent course, looking forward to taking more." -- Karen T.
"Everything was great." -- Kristina T.
"All the course, it was helpful in the material it persented." -- Shoney T.
"The instructor was very prompt with grading and commenting on any assighment. Great job!" -- Tim H.
"It was all very helpful. It will help me understand Christianity a lot more." -- William H.
"Instructors were very helpful and easy to get in contact with." -- Doug S.