Online Class: Career Coaching
With the job market becoming seemingly impossible to crack, career coaches are more important than ever. This online course will teach students all about career coaching.
---

With the job market becoming seemingly impossible to crack, career coaches are more important than ever.
This online course will teach students all about career coaching, including the definition of career coaching, the ethics, how to find clients, how to assess client needs, matching a client to their true calling, improving the work life of a client, helping clients find new careers, using road maps, uncovering client motivation, client branding strategies, interview advice, negotiating for a better benefits package, teaching a client to be successful in the long term, and how to ensure career coaching career success.
These career coaching lessons include checklists, examples, and clearly outlined steps to ensuring a career coach is ready for any client and any situation.
At the conclusion of this class, students will be able to start their own career coaching business, helping others find the work which truly sustains them – while also helping their own career goals. From the basics of finding clients, to helping them, and to ensuring their success, this career coaching course offers a self-paced, self-study opportunity to become a successful career coach--one who guides clients to their true vocation or just to a happier work life.
Course Motivation
The idea of a career has recently shifted. No longer do people tend to stay in one place for a long time. They have learned that movement is what pays, what fulfills, and what gives them stability, strangely enough.
At first glance, this changing atmosphere does not seem to grant anyone a sense of security. That can be an exciting prospect for some but downright terrifying for others. This is where a career coach can come in.
Just as a sports team needs someone to coach its members on the playing field, many job seekers and business professionals need guidance in helping them make smooth career transitions. After all, finding a job is not as easy as it once was.
WHAT JOB SEEKING USED TO BE
In a world where the economy was stable and training provided a direct path to employment, the job search process was minimal and often only required one successful job placement to connect an employee with the place from which they would retire.
As the job market became more complicated, with more jobs being available, the competition grew. With this added competition, employees needed to work harder to find jobs for which they were qualified and they had more sources from which to find those new jobs: classifieds, networking, and now the Internet.
The job market, though it tends to shrink and expand quickly, continues to fluctuate. It has become a place where some people seem to find exactly what they want for their career, while others seem to flounder around until they simply give up and choose a job that will do for their needs at the time.
Is that any way to work?
This is when career coaches can step in. Not only are coaches there to help clients learn how to find the right job for their needs, but they can also help clients begin to decide what they want from a job. After all, a worker who is content at his or her place of employment is a worker who will be able to do the best job possible for the company.
WHAT A CAREER COACH DOES NOT DO
It can be tempting as a new career coach to try to be all things to all clients. After all, you want to make sure you are helping your clients as much as possible. At the same time, there are other career guides out there who might provide the same services that you do when you fail to limit what a career coach means to your clients.
To be an effective career coach, you need to limit your skill set to a series of tasks that can guide your client as easily as possible without overlapping the tasks others might be able to offer.
Your skill set does not include things like:
Detailed assessments of skills: You want to focus on asking questions when necessary, but simply focusing on questions does not help the client in the present time.
Long-term career guidance: You are in a position to help a career coaching client in the present, not as someone with whom you might work in the future, too. While this might be possible, you should not have a long-term perspective.
Working with businesses and their employees: You should seek out clients who want to work with you and are highly motivated to make changes in their lives, not those who are being persuaded to see you for help. There are some companies today that are leaning toward hiring career coaches, however, so this skill might be a part of your business.
A career coach is not going to be a therapist, the way some life coaches can become. Your goals are going to be strictly to help your clients determine what they need to do, watch them take action, and then celebrate your client's success in the process.
WHAT A CAREER COACH DOES
A career coach is a person who is committed to helping clients find their own success. This is not a career for someone who might want the glory for themselves. Coaching is all about allowing the client to succeed by:
asking good questions;
refining his or her job search;
listening to the needs of the client;
being encouraging;
recognizing talents and skills in a client;
being organized;
looking at the larger picture.
You would become the person who allows the client to finally find the job of their dreams, even if this were to mean they stayed at the same company. By listening to what clients need and what they truly do not want in their current life, you can allow them to see the opportunities that are available and then persuade them to act on these opportunities in the best ways possible.
A career coach needs to be a great communicator , someone who is also willing to tell the truth to clients in order to see that their goals are met and success obtained. You need to be ready to sit with the client and discuss not only the things they can do but things they may need to avoid in order to succeed. You need to be willing to be honest, understanding, and direct.
You might sit with a client and develop a plan for a job transition or a plan to find the new job that will work more easily for the goals they have or the lifestyle they wish to secure. You might listen to see if they want more family time or if they are interested in financial security. Most of your clients will want you to help them align their core values with the employers and positions they have in mind.
The process is an interactive one that will require a lot of energy from the coach, as well as from the client. Together, you will work toward a transformation of clients into the employees they want to be for the career they wish to have.
A career coach is much like a traditional coach: someone who takes the time to give the client the tools needed to succeed but then stands on the sidelines to watch how the person uses those tools; and, yes, cheering your client on is essential.
Lesson 1: What Does Being a Career Coach Mean to You?

Lesson Objective: Learn what a career coach is and how you can be effective in your role as one.

Lesson 2: The Ethics of Career Coaching

Lesson Objective: To learn more about the ethics of coaching and how to ensure clients are treated in an ethical manner.

Lesson 3: Do You Have the Right Training for Career Coaching?

Lesson Objective: To learn what training can be helpful to support a career coaching career.

Lesson 4: Finding Career Coaching Clients

Lesson Objective: To learn how to find career coaching clients using various marketing techniques.

Lesson 5: Assessing a Client's Needs

Lesson Objective: To learn how to assess clients' needs in order to best serve them.

Lesson 6: Helping Clients Find Their Calling

Lesson Objective: To help clients understand what their true calling, or vocation, might be.

Lesson 7: For the Client Who Just Wants to Be Happier at Work

Lesson Objective: To learn how to help clients who just want to be happier at work.

Lesson 8: Strategy Plans for Finding a New Job

Lesson Objective: To learn how to help a client who wants to find a new job or career path.

Lesson 9: Road Maps and Coaching Go Hand in Hand

Lesson Objective: To learn about road maps and how to use them in your coaching.

Lesson 10: Helping Clients Find What Motivates Them

Lesson Objective: To help clients learn what motivates them in their career path.

Lesson 11: Branding Your Clients

Lesson Objective: To learn why branding is an effective tool for building career success with your client.

Lesson 12: Teach a Client to Ace the Interview

Lesson Objective: To learn how to coach a client to give a great interview.

Lesson 13: Making More Money

Lesson Objective: To learn how to help clients secure more money for the position for which they are hired.

Lesson 14: Teaching a Client That They Can Make Money and Be Happy

Lesson Objective: To learn how to coach clients to be happy with their new position, now and in the future.

Lesson 15: The Future of Career Coaching

Career coaching seems to be a hot market in the economy today, as more people than ever are searching for jobs and needing help in order to find the job that truly fits their skills and personality.
By successfully completing this course, students will be able to:
Define what a career coach is.
Define the ethics behind career coaching.
Describe the necessary training needed to become a great career coach.
Determine methods for finding the right clients.
Assess your client's needs.
Help your clients find their calling.
Define ways to help clients make the best of your current professional situation.
Develop strategy plans to help clients find new job opportunities.
Create road maps.
Help your clients find what motivates them.
Brand your clients.
Train your clients for better job interviewing skills.
Show your clients ways to make more money.
Demonstrate mastery of lesson content at levels of 70% or higher.
Additional Course Information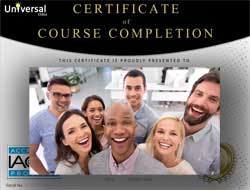 Document Your Lifelong Learning Achievements

Earn an Official Certificate Documenting Course Hours and CEUs
Verify Your Certificate with a Unique Serial Number Online
View and Share Your Certificate Online or Download/Print as PDF
Display Your Certificate on Your Resume and Promote Your Achievements Using Social Media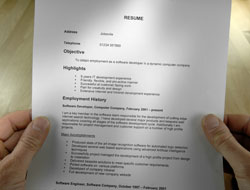 Course Title:
Career Coaching
Lessons Rating:
4.4 / 5 Stars (2,079 votes)
Languages:
English - United States, Canada and other English speaking countries
Category:
Availability:
This course is online and available in all 50 states including: California, Florida, Georgia, Illinois, New York, Pennsylvania, Ohio, Texas, and Washington.
Last Updated:
September 2021
Course Type:
Self-Paced, Online Class
Grading Policy:
Earn a final grade of 70% or higher to receive an online/downloadable CEU Certification documenting CEUs earned.
Assessment Method:
Lesson assignments and review exams
"This course and the course material are extremely helpful. The instructor is a subject matter expert for sure!! I love this course and will recommend others." -- Senthilkumar M.
"I really enjoyed this course. It has a lot of useful information and the instructor offered a lot of valuable feedback." -- Annileen W.
"The course was excellent and the instructor was very timely and helpful." -- Michael M.
"Excellent course and excellent instructor." -- Janice B.
"Thank you for the comments on my assignments." -- Karen C.
"Great course and instructor!" -- Brian T.
"The Career Coach 101 course was extremely well organized and presented in a logical format. It challenged me in a manner that I was not accustomed to compared with other online courses that I have completed. I am able to apply what I have learned to make my current programs more relevant. I will recommend the course to my colleagues and clients! I look forward to enrolling in and completing additional Universal Class course offerings." -- JACK B.
"I learned so much from this course. I am looking for a job myself and also began working with an employment consultant while I took this course. I don't know if i will become a Career Coach, but I have a real solid idea of the role, the training required and it's value to clients. " -- Joanne A.
"The instructor was a good monitor of the process and provided very good feedback (to enable learning)." -- Michael B.
"The course explained things in more detail and made concepts much clearer to me, than they would have otherwise been." -- Sue J.