World Religions 101 provides a clear and concise introduction to the major world religions. You'll learn about the people, places, practices and philosophies shaping today's events. Some religions might be familiar, some strange and some you may never have heard about but why not discover karma, nirvana, yin and yang and the Holy Trinity?
Although many of us think of religion as a belief system practiced through faith, obedience, prayer and worship, you'll find that some religions are more than just a belief in a deity, but an entire philosophy and way of life.
Explore the religions that have shaped history, civilizations and your next door neighbors views. You will learn about the founders, the history and essential teachings of each of these major religions: Hinduism, Christianity, Judaism, Buddhism, Islam, Confucianism, and Taoism, plus brief descriptions of other religions and religious practices.

Why not join this self-paced course and learn about the diverse spiritual paths humanity has taken? Everyone is welcome!
Completely Online
Self-Paced
Printable Lessons
Full HD Video
6 Months to Complete
24/7 Availability
Start Anytime
PC & Mac Compatible
Android & iOS Friendly
Accredited CEUs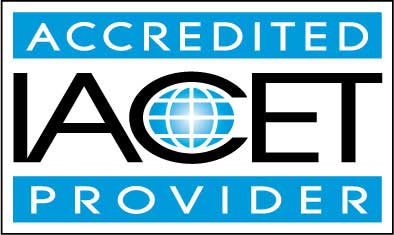 By successfully completing this course, students will be able to:
Summarize Buddhism.
Summarize Christianity.
Summarize Confucianism.
Summarize Hinduism.
Summarize Islam.
Summarize Judaism.
Summarize Taoism.
Demonstrate mastery of lesson content at levels of 70% or higher.
Assessment Guide
| Assessment | Points |
| --- | --- |
| Lesson 1 Assignment: Introduce Yourself | 10 points |
| Differing views of the New and Old Testament | 50 points |
| Why do Humans have Religion? | 20 points |
| Lesson 1 Quiz: Introduction to World Religions | 50 points |
| Lesson 2: Assignment | 20 points |
| Is Buddhism Relevant Today? | 20 points |
| Lesson 2 Quiz: Buddhism | 40 points |
| Lesson 3: Assignment | 20 points |
| Protestant Reformation | 40 points |
| Lesson 3 Quiz: Christianity | 18 points |
| Lesson 4: Assignment | 20 points |
| Is Confucianism a Religion? | 20 points |
| Lesson 4 Quiz: Confucianism | 18 points |
| Lesson 5: Assignment | 20 points |
| Is Hinduism Growing? | 20 points |
| Lesson 5 Quiz: Hinduism | 20 points |
| Lesson 6: Assignment | 40 points |
| Muslim Growth | 20 points |
| Lesson 6 Quiz: Islam | 50 points |
| Lesson 7: Assignment | 20 points |
| Differences between Judaism and Christianity | 40 points |
| Lesson 7 Quiz: Judaism | 20 points |
| Lesson 8: Assignment | 20 points |
| What is up with Taoism? | 20 points |
| Lesson 8 Quiz: Taoism | 20 points |
| What is Wicca? | 20 points |
| Lesson 9 Quiz: Other Religions & Religious Movements | 18 points |