Teaching Reiki will provide a guide that all three levels of Reiki instructors can use in helping their students learn Reiki. This course will begin with an introduction of the practice of Reiki and study Reiki concepts that will lead to more meaningful instruction, such as:
Qi energy and what it means to the practice of Reiki

how Reiki is used for mental, emotional and physical diseases as well as how it is used for spiritual issues.

meridians and how they're used in all forms of Eastern Healing.

the importance of journaling in Reiki instructor

having fun with Reiki techniques.

refresh your memory on Reiki symbols

and remember the basic hand motions of Reiki and learn how to teach them before going on to the teaching of second degree Reiki and the Master status of Reiki.

You will also learn how to take care of yourself as a Reiki teacher and learn the practical aspects of becoming a paid Reiki instructor. In addition, course information will include how Reiki is used in Hospices, surgical suites and other hospital settings. This course will help Reiki instructors and Master's pass along what they know to others in the field of Reiki.
Completely Online
Self-Paced
6 Months to Complete
24/7 Availability
Start Anytime
PC & Mac Compatible
Android & iOS Friendly
Accredited CEUs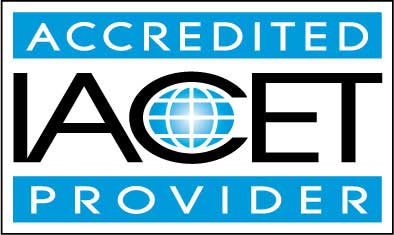 By successfully completing this course, students will be able to:
Define reiki.
Summarize the history of reiki.
Describe qi energy, chakras and meridians.
Describe teaching basic reiki hand positions.
Describe teaching second degree reiki.
Summarize the reiki master status.
Describe the variations of reiki.
Describe the practical aspects of teaching reiki.
Summarize the reiki symbols.
Describe applications of reiki.
Summarize teaching reiki in a hospital setting.
Demonstrate mastery of lesson content at levels of 70% or higher.
Assessment Guide
| Assessment | Points |
| --- | --- |
| An Introduction | 5 points |
| Lesson 1 Assignment | 25 points |
| Lesson 1: Introduction to Reiki | 10 points |
| Lesson 2 Assignment | 25 points |
| Lesson 2: History of Reiki | 10 points |
| Lesson 3 Assignment | 25 points |
| Lesson 3: Understanding Qi Energy, Chakras and Meridians | 10 points |
| Lesson 4 Assignment | 25 points |
| Lesson 4: Teaching Basic Reiki Hand Positions | 10 points |
| Lesson 5 Assignment | 25 points |
| Lesson 5: Teaching Second Degree Reiki | 9 points |
| Lesson 6 Assignment | 25 points |
| Lesson 6: The Reiki Master Status | 7 points |
| Lesson 7 Assignment | 25 points |
| Lesson 7: The Variations of Reiki | 9 points |
| Lesson 8 Assignment | 25 points |
| Lesson 8: The Practical Aspects of Teaching Reiki | 9 points |
| Lesson 9 Assignment | 25 points |
| Lesson 9: The Reiki Symbols | 10 points |
| Lesson 10 Assignment | 25 points |
| Lesson 10: Applications of Reiki | 10 points |
| Lesson 11 Assignment | 25 points |
| Lesson 11: Teaching Reiki in a Hospital Setting | 10 points |
| Lesson 12 Assignment | 25 points |
| Lesson 12: Summary | 10 points |
| The Final Exam | 55 points |