Welcome to our course on learning disabilities. Learning disabilities affect thousands of students (and adult non-students) from all areas of life. In this course, adults as well as students, parents, relatives and teachers will learn the basics regarding the identification and characteristics of different learning disabilities, and which types are most commonly diagnosed. While this course is not intended to provide an in-depth view of learning disabilities, students will learn the basics regarding causes of learning disabilities, and how they're diagnosed and classified.
Academic placement challenges for the learning disabled exist in schools around the country, from pre-K through high school and postsecondary environments. We'll introduce students to the most common accommodations taken in classroom environments that help teachers develop well-rounded educational development plans for meeting the needs of mainstream, and learning disables students. You'll gain a greater understanding and appreciation for different types of instructional strategies often initiated for the learning disabled, as well as practical approaches to such strategies by teachers and educators.
Learning disabilities often accompany and coincide with additional social or behavior issues, such as lack of self-esteem and self-confidence. We'll introduce a few famous people who have not only accepted their learning disabilities, but learned to cope and overcome many of them. Coping with a learning disability is not easy for students, parents, or teachers, so tips and strategies for parents and teachers when it comes to coping is a topic broached within this course.
Finally, we'll define the seven different types of learners, and the best approach to instruction for each in home and school environments. We'll conclude the course with various methods that parents and teachers can take to help students, deal with stress and expectations, as well as instilling a sense of confidence and self-esteem in those diagnosed with a learning disability.
Completely Online
Self-Paced
Printable Lessons
Full HD Video
6 Months to Complete
24/7 Availability
Start Anytime
PC & Mac Compatible
Android & iOS Friendly
Accredited CEUs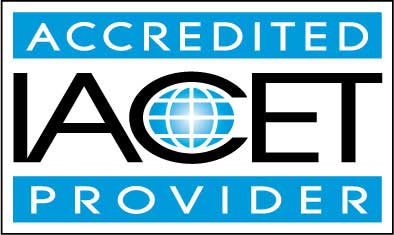 By successfully completing this course, students will be able to:
Define learning disabilities.
Describe characteristics of learning disabilities.
Summarize types and prevalence of learning disabilities.
Summarize causes of learning disabilities.
Describe assessment and diagnosis of learning disabilities.
Describe educational placement alternatives and accommodations.
Summarize learning strategies for students with learning disabilities.
Describe methods for teaching students with learning disabilities.
Demonstrate mastery of lesson content at levels of 70% or higher.
Assessment Guide
| Assessment | Points |
| --- | --- |
| Lesson 1 Assignment | 20 points |
| Lesson 1 Exam | 8 points |
| Lesson 2 Assignment | 20 points |
| Lesson 2 Exam | 8 points |
| Lesson 3 Assignment | 20 points |
| Lesson 3 Exam | 9 points |
| Lesson 4 Assignment | 20 points |
| Lesson 4 Exam | 9 points |
| Lesson 5 Assignment A | 20 points |
| Lesson 5 Assignment B | 20 points |
| Lesson 5 Exam | 7 points |
| Lesson 6 Assignment | 20 points |
| Lesson 6 Exam | 8 points |
| Lesson 7 Assignment | 35 points |
| Lesson 7 Exam | 8 points |
| Lesson 8 Assignment | 30 points |
| Lesson 8 Exam | 10 points |
| Lesson 9 Assignment | 20 points |
| Lesson 9 Exam | 9 points |
| Lesson 10 Assignment | 20 points |
| Lesson 10 Exam | 9 points |
| Lesson 11 Assignment | 20 points |
| Lesson 11 Exam | 10 points |
| The Final Exam | 30 points |